Click to view this email in a browser

In June's Do It Green! Minnesota E-Newsletter:

* 2017 Green Gifts Fair Vendor Application
* Board Positions Open
* Smarter Burning = Better Breathing
* Green Events
* Green Resources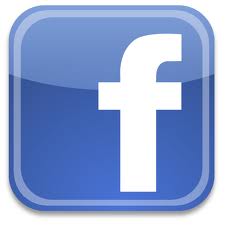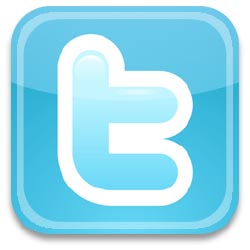 _________________________________________________________________
2017 GREEN GIFTS FAIR VENDOR APPLICATION NOW OPEN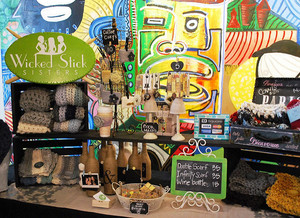 Do It Green! Minnesota is hosting our 12th Annual Green Gifts Fair on Saturday, November 18th! This year the fair theme will be Green For All, opening up the event to new communities to participate and learn about healthy living and reducing our impact on the environment.

Any artist or local green business can now apply to be a vendor at the event. Applications will be accepted through August 1st. Apply now to guarantee your spot at the fair!

The Green Gifts Fair provides a space for community members to connect and learn ways to protect the environment during the holidays. Visitors have the opportunity to shop for environmentally friendly gifts, take part in green-living demonstrations and activities, win items at the silent auction, listen to live music on the mainstage, and have fun with friends and family. Whether you're an artist, business, or visitor looking to go green this holiday season, you won't want to miss it!

For more information, please visit doitgreen.org/green-gifts-fair.
_____________________________________________________________________________________________
BOARD POSITIONS OPEN

Are you interested in supporting Do It Green! Minnesota's mission of helping Minnesotans to live greener lives? Consider becoming a board member!

We are seeking individuals who have a passion for promoting green living in Minnesota and have experience working with diverse communties. Help grow our organization and build a healtheir, more sustainable community. Please contact Ami Voeltz at ami@doitgreen.org for more details.
________________________________________________________________
SMARTER BURNING = BETTER BREATHING
Reprinted from Minnesota Pollution Control Agency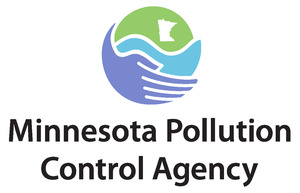 The number of people burning wood for backyard fires is growing according to annual wood burning surveys by the Minnesota Pollution Control Agency. Although its appeal is undeniable, burning wood releases fine particles and chemicals into the air. With so many people burning wood at home, backyard recreational fires have become a sizable source of fine-particle air pollution released into the air — especially in the Twin Cities metro area.
Burning wood and breathing the smoke from campfires can be hazardous to health. In fact, wood smoke has many of the same chemicals and health effects as tobacco smoke. People with asthma, or respiratory diseases, children under the age of 5, and the elderly can be more sensitive than others to the health effects of breathing wood smoke.

The first consideration in whether to have a backyard fire is how it might affect neighbors. The best way to reduce exposure to wood smoke? Don't burn wood in the first place.

But if you choose to burn, here are a few ways you can reduce the amount of pollution released.
Burn well-seasoned, dry wood. Wet wood burns at lower temperatures and releases more pollution than dry wood.

If you use your own firewood, split it so it can dry better. Inexpensive moisture meters are available to determine moisture content. Use wood with no more than 20% moisture.

Cover stacked wood with a tarp or store it under cover, with air flowing through it, so it can dry. Split hardwood can take a year or more to adequately dry.
One final consideration is to refrain from having backyard fires on air quality alert days, when background levels of pollution are already higher. You can sign up to receive information about air quality conditions near you on the MPCA's Air Quality Index webpage. Improving air quality depends a lot on personal choices, and avoiding wood fires — or at least doing them right — is an easy choice to make.

Read the full article here…
________________________________________________________________
GREEN EVENTS
Fix-It Clinics
Get household items fixed for free and learn valuable repair skills at an upcoming Fix-It Clinic. Residents can bring small household appliances, clothing, electronics, mobile devices and more to receive free guided assistance from volunteers with repair skills to disassemble, troubleshoot and fix their items. Fix-It Clinics teach troubleshooting and basic repair skills, build community connections and reduce the number of repairable objects that are thrown in the trash.

Ramsey County Fix-It Clinic, Saturday, June 24th, 10:30AM-1:30PM, Maplewood.
Dakota County Fix-It Clinic, Saturday, July 15th, 12-3PM, Eagan

Pollinator Patch Bike Tour
Tour newly installed patches of pollinator friendly plants around the city of Minneapolis, with stops for snacks, plantings, and art. Lunch will be catered by Appetite for Change. Space is limited, register by Friday, June 23rd, 2017, cost for this event is $20. Sunday, June 25th, 9:30AM - 1:30PM, Minneapolis. More info…

Second Saturday at Coldwater Spring: Prairie Pollinators
Bring your family to this free event to learn about pollinators of our park. Prairie landscapes, like that of Coldwater Spring, all depend on native bees, bugs and butterflies to thrive. Come on down to Coldwater to learn from an NPS ranger about the different pollinators that live in our park, their food sources, and how you can be a pal to these important insects. This family-friendly event is free and open to everyone. Stop by Coldwater Spring, no registration needed. Saturday, July 8th, 10AM – 1PM, Minneapolis. More info…

Transition US National Gathering - Register Now!
Transition members and community resilience builders from across the country will gather in St. Paul, Minnesota, this July to make connections, share knowledge, and generate strategies to bring the Transition vision of resilient, local, connected and fossil-fuel-free communities to life across this nation. With a team of Transition organizers from across the country, and 75 knowledgeable, dynamic and diverse presenters, this event promises to be inspiring, informative and fun. Thursday, July 27th - Tuesday, August 1st. More info...
__________________________________________________________________


GREEN RESOURCES
Master Water Steward Program - Apply Now!
Master Water Stewards is a program that certifies and supports community leaders to install pollution prevention projects that educate community members, reduce pollutants from stormwater runoff, and allow more water to soak into the ground before running into storm sewer systems. The program is a partnership between the
Freshwater Society
and participating cities, watershed management organizations and non-profits (see a list of participating organizations
here
). Wherever you live, you can make a real difference in the health of our waters!
Apply here…
Hennepin County Household Hazardous Waste Collection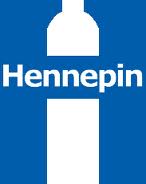 Hennepin County organizes collection events throughout the year to give residents more convenient local disposal options for their household hazardous wastes. Materials are accepted for free. See website for complete list of accepted materials. Dates include: Friday, June 23rd and Saturday, June 24th at the Public Works Department in Minneapolis, Friday, July 28th and Saturday, July 29th at Jenny Lind Elementary School in Minneapolis, and Friday, August 11th and Saturday, August 12th at Anthony Middle School in Minneapolis. More info…

Non-Reusable Clothes/Linens Now Accepted at Hennepin County Drop-Off
Got torn or dried-in stained clothing? Not a problem. Clothes and textiles that can't be reused or donated now can be recycled. Hennepin County Drop-Off Facilities will take them, diverting recyclables from the garbage stream. Clothing, linens and other textiles not suitable for reuse include rags, torn or dried-in stained clothing, shoes or accessories, bedding, curtains, pillows, towels, table cloths, and stuffed toys. Reminder: If your used clothes can be reused, give them away, sell or donate them. More info...
Solar Power Hours
Solar Power Hours are free, one-hour sessions about solar energy for your home or business. The program is in partnership with cities and neighborhoods around Minnesota, and the goal is to make information about solar energy accessible to the public. The events will cover solar options in Minnesota, energy efficiency, financing, and available solar garden subscriptions. Wednesday, July 12th, 7PM, Maplewood, Wednesday, July 19th 7PM, Inver Grove Heights, Thursday, July 20th, 7PM, Eden Prairie, Wednesday, July 26th, 4PM, Minneapolis and Monday, August 28th, 10AM, St. Paul.
More info...
___________________________________________________________________