Click to view this email in a browser

In December's Do It Green! Minnesota E-Newsletter:

* Low Waste Holidays
* 12th Annual Green Gifts Fair Recap
* Silent Auction Last Chance Items - Shop Now!
* Green Events
* Green Resources
* Year End Giving with Do It Green!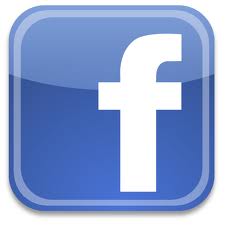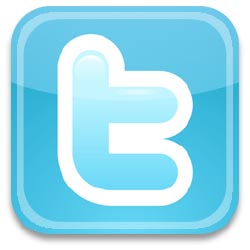 __________________________________________________________________
LOW WASTE HOLIDAYS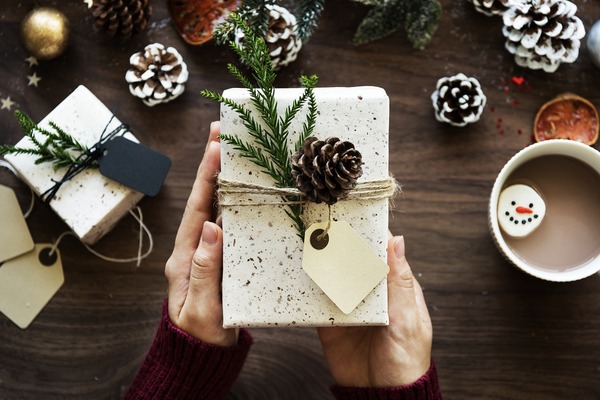 December is the time of year when many families gather to share a meal and to celebrate the season.

Whatever our backgrounds or traditions may be, from Thanksgiving to New Year's Day, America's household waste increases by more than 25% which includes extra food, shopping bags, packaging, and wrapping paper.


Here are some easy ways to decrease waste this time of year:

Give a non-material gift like tickets to a theatre, musical or sporting event.

Give a trip to the zoo or to a museum.

Spend quality time away from the mall with family and friends.

Go sledding, skiing or cross country skiing, host a game night, or volunteer together.

Give a membership to the Minnesota Tool Library or the Minneapolis Toy Library.

Give the gift of your time, such as help with home improvement or gardening projects.

Buy second hand presents. You can find unique treasures at thrift stores and antique stores.

Pass on good books you've already read.

Give a homemade gift like cookies, bread or jam.

Consider using alternative gift wrap. Most wrapping paper is not recyclable. Wrap your presents in scarves or cloth, newspaper or brown paper using natural materials as decoration or try Furoshiki (traditional Japanese wrapping technique).

Buy used decorations or make your own using natural materials.

Use reusable tableware and cloth napkins when you entertain.
You can find more ideas from MPCA's Make Memories Not Trash, Rethink Recycling's Rudolph the Green Smart Reindeer, and on our website site.
_____________________________________________________________________________________________
GREEN GIFTS FAIR RECAP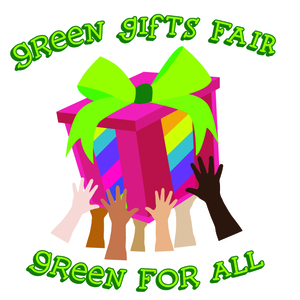 Our 12th Annual Green Gifts Fair on November 18th at the Midtown Global Market was a huge success! Our theme this year was Green for All.

The Green Gifts Fair hosted:

* 6,000 Shoppers
* 100 Eco-friendly vendors
* 84 Volunteers
* 19 Educational action booths
* 320 visitors took at least three of these actions to reduce waste and build community!

The actions visitors took included:

* Making a non-toxic cleaner
* Learning about native plants
* Learning about Native American water walks
* Learning how to plant native plants
* Writing postcards to recent immigrants and refugees
* Practicing the Japanese gift wrapping technique of Furoshiki
* Making reusable gift tags

Thank You!
Thanks to all of our team and board members, community volunteers, silent auction donors, passport prize donors and our event sponsors. This event would not have been possible without your contributions!

Prize donors:
Way Better Snacks, Aveda, Bryant Lake Bowl, Pat's Tap, Eastlake Brewery, MPCA and Metro Transit.

Event Sponsors:
All Are Welcome Here, Castle Building & Remodeling, City Pages, Midtown Global Market, Minnesota Pollution Control Agency and Peace Coffee!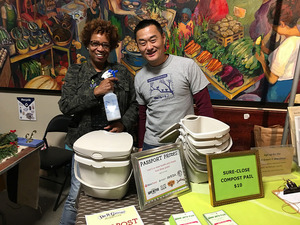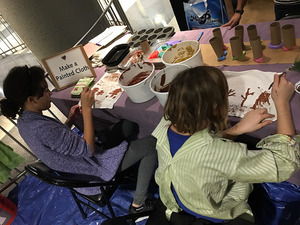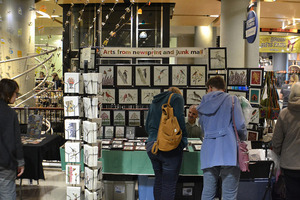 ______________________________________________________________________________________________
SILENT AUCTION LAST CHANCE ITEMS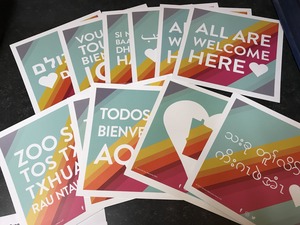 We have a few remaining items left from the
Green Gifts Fair Silent Auction
that we are offering on a first-come, first-come basis.
Items include:
* Furnace tune-up certificate
* Super pack of All Are Welcome signs
* 1-year membership to the Minneapolis Toy Library
* Raised garden bed kit
* Gift certificate to Angry Catfish
* Brass plates
* Minnesota Youth Ski League Certificate with hat and water bottle
* Handmade journals
* Bracelets
All proceeds from the sale benefit Do It Green! Minnesota's mission to provide sustainability education to Minnesotans through presentations, clothing swaps and our annual Green Gifts Fair.
These items make great holiday gifts!
Shop now!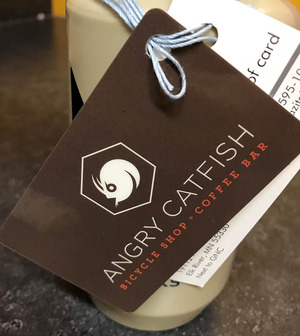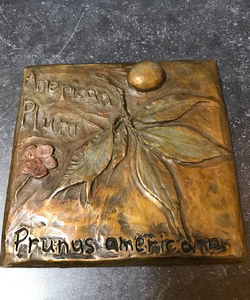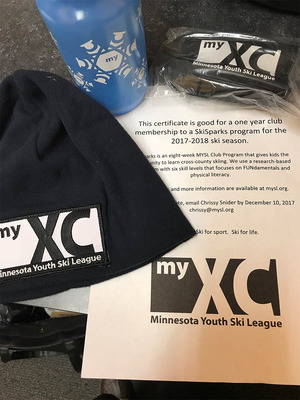 __________________________________________________________________
GREEN EVENTS
Fix-It Clinics
Get household items fixed for free and learn valuable repair skills at an upcoming Fix-It Clinic. Residents can bring small household appliances, clothing, electronics, mobile devices and more to receive free guided assistance from volunteers with repair skills to disassemble, troubleshoot and fix their items. Fix-It Clinics teach troubleshooting and basic repair skills, build community connections and reduce the number of repairable objects that are thrown in the trash.
Ramsey County Fix-It Clinic,
Saturday, December 16th, 10AM-1PM, Saint Paul
Hennepin County Fix-It Clinic
,
Saturday, January 13th, 12-4PM, Minneapolis
Dakota County Fix-It Clinic,
Saturday, January 13th, 12-3PM, Inver Grove Heights
Climate Connections: Using Storytelling to Foster Environmental Engagement
Storytelling can be a powerful tool for connecting people and fostering civic engagement. Join Climate Generation: A Will Steger Legacy for a presentation on the power of storytelling for raising environmental action and awareness. With continental breakfast and discussion.
Friday, January 12th, 8:30AM, Saint Paul.
More info…
Best Practices for Pollinator Summit – Save the Date
An independent poll shows 87% of Minnesota citizens are concerned about pollinator decline, and justifiably so. Bees and pollinators are struggling, putting natural ecosystems and agricultural systems at risk. Government needs to act now with new local, county and state land management practices and policies. The Best Practices for Pollinators Summit provides resources, background and innovation. This comprehensive summit is packed full of useful and practical knowledge.
Thursday, February 8th, 8AM – 12:30PM, Saint Anthony.
Register here…
Talk Climate Institute – Save the Date
Join Climate Generation: A Will Steger Legacy for a two-day intensive workshop designed to empower people to talk about climate change. Understand the powerful factors that shape opinions, gain the practical skills needed to influence behavior, and inspire commitments to solutions.
Monday, March 12th – Tuesday, March 13th, Saint Paul.
Register here…
__________________________________________________________________


GREEN RESOURCES
Save the Food Guest-imator
Avoid food waste this holiday season with the new Guest-imator tool from Save the Food. The Guest-imator is a dinner planning calculator that estimates how much food you will need to feed your guests with ideas for types of food, number of side dishes and desserts, and whether or not you'd like leftovers afterward.
More info...
Right Light App
The Right Light App is a free resource that helps people pick out the perfect energy-efficient LED light bulb for their needs. The app was created by the Clean Energy Resource Teams and University of Minnesota Extension.
More info…
Become a Recycling Block Leader
Sign up to become a recycling block leader through the City of Minneapolis. Help educate your neighbors on waste reduction, reuse, recycling, organics recycling and more! You will receive a "Recycle more. Ask me how." yard sign to place in your yard to identify you as the expert on your block.
More info…
Non-Reusable Clothes/Linens Now Accepted at Hennepin County Drop-Off
Got torn or dried-in stained clothing? Not a problem. Clothes and textiles that can't be reused or donated now can be recycled. Hennepin County Drop-Off Facilities will take them, diverting recyclables from the garbage stream. Clothing, linens and other textiles not suitable for reuse include rags, torn or dried-in stained clothing, shoes or accessories, bedding, curtains, pillows, towels, table cloths, and stuffed toys. Reminder: If your used clothes can be reused, give them away, sell or donate them.
More info...
__________________________________________________________________
YEAR END GIVING WITH DO IT GREEN!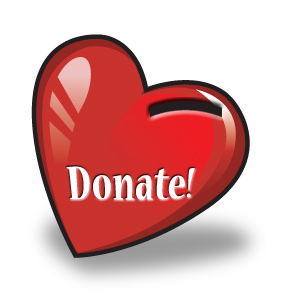 As you make plans for your 2017 charitable donations, we hope you will consider a gift to
Do It Green! Minnesota's
to support our mission to educate and engage Minnesotans about sustainable lifestyles and to promote strong, local communities. Gifts like yours will allow us to give sustainability presentations, purchase organic seeds for our Seed Library, host free clothing swaps, enhance our annual Green Gifts Fair celebration, and continue to add to our free online resources.
You can donate online here.
Thank you in advance for your continued support!
___________________________________________________________________