Click to view this email in a browser

In January's Do It Green! Minnesota E-Newsletter:

* Green Resolutions for the New Year
* 2018 Theme: Green for All
* Pollution Free Snow and Ice Removal
* Silent Auction Last Chance Items - Shop Now!
* Green Events
* Green Resources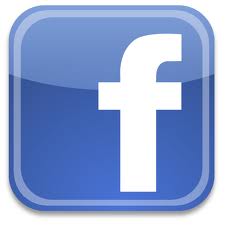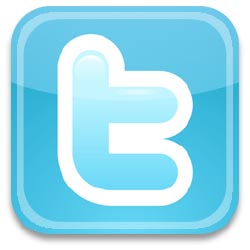 __________________________________________________________________
GREEN RESOLUTIONS FOR THE NEW YEAR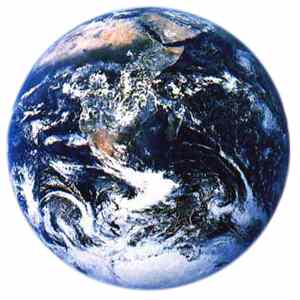 Are you considering a green resolution for 2018? Now is the time to set green goals for yourself and your household. Start small and then work to change your resolution into an everyday habit. Ask your friends and family to join in!
Sign up for curbside organics recycling programs

Start using non-toxic cleaners

Say no to single use items like paper coffee cups, paper towels, plastic cups, and plastic utensils

Stop buying bottled water and switch to a reusable bottle instead

Switch from paper to cloth napkins

Buy your grains, beans, nuts and spice in bulk to avoid excess packaging waste

Print out Do It Green! Minnesota's Home Water Audit and Energy Checklist to help guide your water and energy use resolutions
For more green ideas and information, check out the articles and resources listed on our website.
_____________________________________________________________________________________________
2018 THEME: GREEN FOR ALL
Our theme for 2018 is Green For All! We are encouraging the participation of people from all diversities, backgrounds, and identities to come together to learn about and create an earth-friendly lifestyle!

If you would like to be part of this initiative, please contact us at info@doitgreen.org!
_____________________________________________________________________________________________
POLLUTION FREE SNOW AND ICE REMOVAL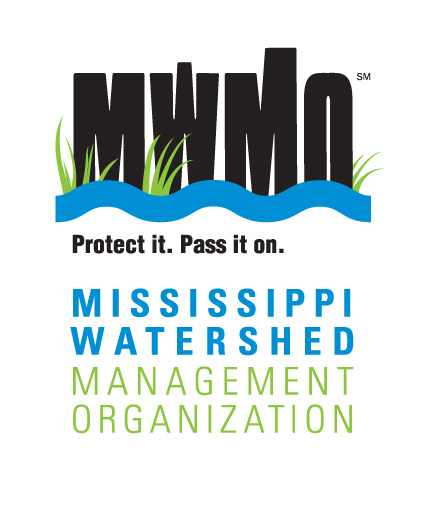 Did you know that many Minnesota lakes and rivers are contaminated with chloride? This toxic chemical comes from the salt and deicers we use to keep ice off our roads in winter. Although they make it easier to get from point A to point B, we pay a big environmental price for using these chemicals to melt the ice on our roads.

Chloride is virtually impossible to remove from a waterbody. Once it's there, it's there for good. And just one teaspoon of salt contains enough chloride to pollute five gallons of water forever.

Shovel, Scrape, Repeat
The best way to remove snow and ice is the old-fashioned way: with elbow grease. Shovel early and often during a snowstorm so that the snow doesn't have time to become compacted and/or turn to ice. It might sound obvious, but the more snow you remove by shoveling or snow-blowing, the less ice you'll have to deal with later.

If It's Too Cold, Don't Use Salt
Traditional road salt (sodium chloride) doesn't work below 15 degrees F. Other products made of magnesium chloride, calcium chloride or urea have different melting temperatures, but the bottom line is that if it's too cold, none of them will work. When you think you need to apply salt, check the temperature first and read the label on your deicer product carefully to make sure it will work under the relevant weather conditions.

Use Sand to Provide Traction When It's Too Cold
If you have a walkway covered in ice and it's too cold for your salt or deicer product to work, you might be better off using sand. Sand doesn't melt the ice. Its job is to sit on top of the ice to provide traction. This makes it safer to walk or drive across icy pavements. Use it sparingly, however, as sand is also a pollutant. Much like road salt, it gets washed into stormdrains in the spring and ends up adding sediment to rivers and lakes. You can help prevent this by sweeping up leftover sand and saving it for re-use.

Use as Little Salt as Possible
More salt does not equal more melting. So if you need to use salt, try to apply the proper amount of product for the size of the area you're treating. There's an easy way and a hard way to calculate this. First, the easy way: shoot for a 3-inch spread between salt granules. That's it.

And remember: If it's a warm day and the sidewalk is wet, don't use any deicers. The sun is already doing the job for you, and throwing salt onto the ice isn't going to hurry the process; it's just going to send deicer down the stormdrains.

Information reprinted from the Mississippi Watershed Management Organization. Read the full article on their webiste.
______________________________________________________________________________________________
SILENT AUCTION LAST CHANCE ITEMS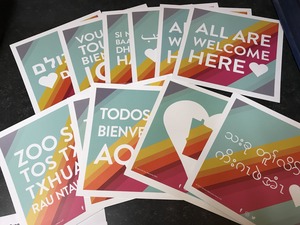 We have a few remaining items left from the
Green Gifts Fair Silent Auction
that we are offering on a first-come, first-come basis.
Items include:
* Furnace tune-up certificate
* Super pack of All Are Welcome signs
* Raised garden bed kit
* Brass plates
* Minnesota Youth Ski League Certificate with hat and water bottle
* Handmade journals
* Bracelets
All proceeds from the sale benefit Do It Green! Minnesota's mission to provide sustainability education to Minnesotans through presentations, clothing swaps and our annual Green Gifts Fair.
These items make great holiday gifts!
Shop now!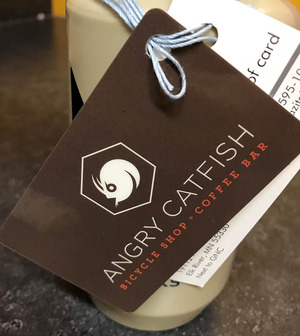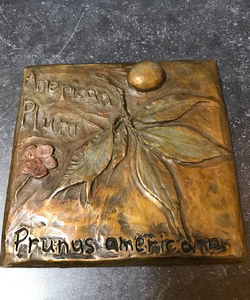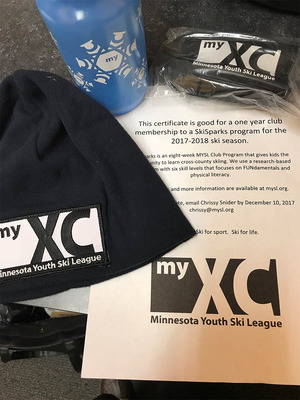 __________________________________________________________________
GREEN EVENTS
Water Connects Us All: An exhibit at Hennepin County Government Center
This exhibit includes 2- and 3-dimensional sculptures arranged in vignettes, and features puppets from In the Heart of the Beast Puppet and Mask Theatre. Each element is connected with a simple narrative, written in various languages, designed to draw the viewer into deeper considerations of their own relationship to water and our own best humanity in protecting our water.
Now through January 17th in Minneapolis.
More info…
Fix-It Clinics
Get household items fixed for free and learn valuable repair skills at an upcoming Fix-It Clinic. Residents can bring small household appliances, clothing, electronics, mobile devices and more to receive free guided assistance from volunteers with repair skills to disassemble, troubleshoot and fix their items. Fix-It Clinics teach troubleshooting and basic repair skills, build community connections and reduce the number of repairable objects that are thrown in the trash.
Hennepin County Fix-It Clinic
,
Saturday, January 13th, 12-4PM, Minneapolis
Dakota County Fix-It Clinic,
Saturday, January 13th, 12-3PM, Inver Grove Heights
Ramsey County Fix-It Clinic,
Saturday, January 27th, 10:30AM-1:30PM, Roseville
Next Steps on Deep Climate Action: How Can Minnesota Lead?
Join J. Drake Hamilton, science policy director at Fresh Energy, as she presents on Minnesota's path towards achieving deep carbon reductions. Minnesota has historically achieved high levels of carbon reduction at no additional cost, and—as a heartland state that is dependent on fossil fuels—has great potential to demonstrate effective climate policies at the scale of the climate problem. Learn and discuss the details of energy development across Minnesota, and the next steps that you can help with towards securing even larger reductions in carbon emissions. Free.
Thursday, January 18th, 7 – 8:45PM, Minneapolis.
More info…
Story of a Cereal Box
What exactly happens to your recycling after it leaves your cart? Attend this short screening and community conversation as we follow a cereal box from your home to Eureka's recycling facility. Learn how recycling impacts our community, local economy and the environment. Light breakfast provided by Birchwood Cafe.
Wednesday, January 24th, 8:30 – 10AM, Minneapolis.
Purchase tickets here…
Habitat for Humanity Annual 50% Off Sale
Last year the
50 Percent Off Everything Sale
at the Habitat for Humanity ReStores generated almost enough profit to sponsor construction of an entire Habitat home. Excess construction materials are an often overlooked recycling category. The Habitat for Humanity Restores concentrate on resale of these materials. Selection includes both used and new building material and furniture.
Saturday, January 27th, 9AM – 4PM, Minneapolis and New Brighton.
More info…
Talk Climate Institute – Save the Date
Join Climate Generation: A Will Steger Legacy for a two-day intensive workshop designed to empower people to talk about climate change. Understand the powerful factors that shape opinions, gain the practical skills needed to influence behavior, and inspire commitments to solutions.
Monday, March 12th – Tuesday, March 13th, Saint Paul.
Register here…
__________________________________________________________________


GREEN RESOURCES
Volunteer with Hennepin County Environment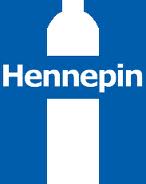 Volunteering provides an opportunity for people of all ages and interests to get involved in their community. Learn new skills or enhance the ones you already have. Gain valuable experience to boost your resume. If you can contribute a few extra hours each month to help, Hennepin County needs your enthusiasm, your time and your willingness to make a difference. Working together, individuals, families, and businesses can make a positive impact in our community and share the experience of a lifetime. Opportunities include volunteering at Fix It Clinics, Wetland and Stream Health Evaluation programs, Adopt a Highway.
More info…
Right Light App
The Right Light App is a free resource that helps people pick out the perfect energy-efficient LED light bulb for their needs. The app was created by the Clean Energy Resource Teams and University of Minnesota Extension.
More info…
Non-Reusable Clothes/Linens Now Accepted at Hennepin County Drop-Off
Doing a little New Year's cleaning? Got torn or dried-in stained clothing? Not a problem. Clothes and textiles that can't be reused or donated now can be recycled. Hennepin County Drop-Off Facilities will take them, diverting recyclables from the garbage stream. Clothing, linens and other textiles not suitable for reuse include rags, torn or dried-in stained clothing, shoes or accessories, bedding, curtains, pillows, towels, table cloths, and stuffed toys. Reminder: If your used clothes can be reused, give them away, sell or donate them.
More info...
__________________________________________________________________