DON'T MISS OUR
11TH ANNUAL GREEN GIFTS FAIR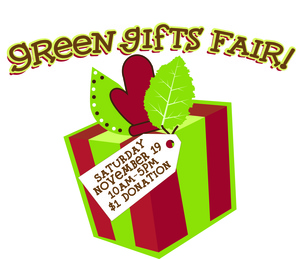 SATURDAY, NOVEMBER 19TH
Do It Green! Minnesota's 11th Annual Green Gifts Fair will be held on Saturday, November 19th
at the Midtown Global Market from 10am-5pm.
$1 Donation/per person at the door.
FAIR HIGHLIGHTS:
SHOP
80+ eco-friendly vendors
for holiday gifts
EAT
free samples and enjoy lunch or dinner at one of
30 global restaurants
LEARN
complete a passport with prizes for the whole family sponsored by
Otogawa-Anschel
CELEBRATE
with a
In the Heart of the Beast
puppet show, local musicians all day and more!
COME CAR-LESS
with free rides by
Metro Transit
or bike rides with 30 Days of Biking
VOLUNTEER
help us make the event a success by volunteering and get a t-shirt and guidebook by contacting
crystal@doitgreen.org
PROMOTE
forward this email and invite your family, friends and co-workers!
Join us for our 30 day event countdown with daily highlights on our Facebook event page!
________________________________________________________
GREEN GIFTS FAIR VOLUNTEERS NEEDED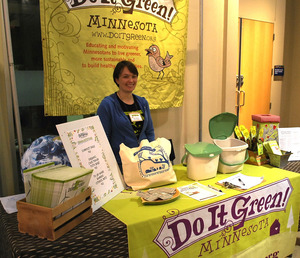 The Green Gifts Fair is made possible through the incredible work of over 50 volunteers.

Come volunteer and receive a tshirt and guidebook!

Set-Up Shift (7AM – 10:30AM)
Vendor assistance, demo booth set up, or volunteer check in.
Morning Shift (9:30AM – 12:30PM)
Midday Shift (12PM – 3PM)
Afternoon Shift (2:30PM – 5:30PM)
Greeter or low waste station monitor.

Take Down Shift (5PM-8PM)
Help with take-down and post event clean up.

If you are interested in volunteering, please email the Volunteer Coordinator, Crystal Erickson, at crystal@doitgreen.org with your availability. Thank you!
____________________________________________
PLAN A FALL OUTDOOR ADVENTURE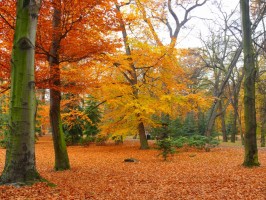 October is one of the most beautiful months in Minnesota. It's the perfect time to grab the family and get outside to enjoy Mother Nature's late season beauty. Biking, leaf peeping, apple picking, hiking, bird watching...it's all out there waiting for you!
Use the DNR's Fall Color Finder for the latest peak leaf color information

Check out the Minnesota Grown Directory to find the perfect apple orchard, corn maze, u-pick raspberries and more!

Find a special outdoor event at your closest State Park

Go for a walk in the woods at a local nature area

Buy pumpkins from a local farm or at the farmer's market (and make plans to compost them after Halloween in your backyard compost or at a drop off compost in your area).

Jump in the leaves! Don't forget to rake and bag the leaves from your sidewalk and storm drain to protect the water quality of our local creeks, lakes and rivers. Leaves that wash into the storm drain go directly into lakes and rivers where the nutrients will feed unwanted algae growth next summer.
____________________________________________
GREEN EVENTS