Click to view this email in a browser

In June's Do It Green! Minnesota E-Newsletter:

* Water Conservation: Every Drop Counts!
* 2016 Green Gifts Fair Vendor Application Available
* Save the Date - July 23rd Summer Clothing Swap
* Co-Office Space Available
*
Green Events
*
Green Resources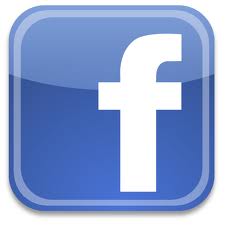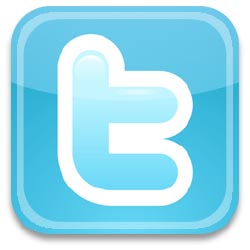 ________________________________________________________
WATER CONSERVATION: EVERY DROP COUNTS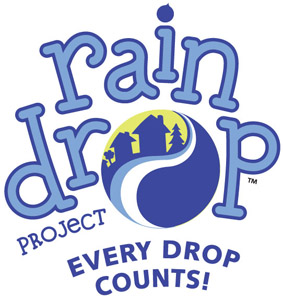 Minnesotans are talking about water quality a lot these days. From protective agricultural buffer strips to worries over drinking water, people are very concerned about this precious resource. So, what about conservation? Water is used for nearly everything we consume, from the food we eat to energy usage and the manufacture of our consumer goods. According to the
National Geographic website
, the average American diet takes 1,000 gallons of water per person per day. No matter what we do or what we eat, we will consume a lot of water over our lifetimes. But the opportunities for conservation abound:
On Your Lawn: Lawn and garden maintenance can account for nearly 50% of your household's water footprint!
Limit lawn watering and water appropriately. The EPA estimates 1.5 billion gallons of water are wasted each day because of overwatering and evaporation.

Consider installing drip irrigation.

Install a rain barrel to capture water for use on your lawn, plants and vegetable gardens.

Unlawn! Reduce the amount of lawn in your yard by planting native shrubs and ground covers. Create a beautiful bee and butterfly safe garden using native plants.
In Your Home:
Change your faucets, shower heads, and toilets to low-flow models.

Time your showers. You can save 150 gallons per month by shortening your showers by just 1-2 minutes!

Print and post our Home Water Audit Checklist at home and challenge your family to check off as many water saving ideas as possible!
At the Dinner Table:
Eat less red meat and dairy.

Choose grass-fed instead of grain-fed meats. Grain and corn take more water to produce.
Check out our Green Living articles for more resources and ideas, including Making Your Dishwasher an Earth-Friendly Tool, Green Laundry Tips and Rainwater as a Resource.
_________________________________________________________________
2016 GREEN GIFTS FAIR VENDOR APPLICATION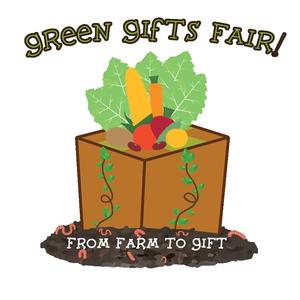 Vendor applications are now being accepted for our
11th
Annual Green Gifts Fair
on Saturday, November 19th at the Midtown Global Market. This popular fair offers recycled, organic, fair-trade, local, and environmentally-friendly gifts for sale, as well as live music and fun hands-on
eco activities.
Last year an estimated 6,000 people were in attendance and we expect this year's event to be even larger!
Are you a farmer?
Join us this year as a vendor for our Farm to Gift theme and sell your canned, pickled or locally harvested goods that will be featured along with winter growing, composting and connecting to the earth activities!
Registration deadline is August 1st, 2016. Apply today as spaces fill up fast! Please email Laurie Jones, Green Gifts Fair Coordinator, at laurie@doitgreen.org with any questions.
__________________________________________________________________
SUMMER CLOTHING & SEED SWAP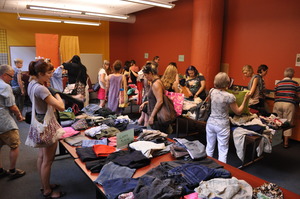 Make plans to join us on
Saturday, July 23rd, 2-4PM,
for our
Summer Clothing & Seed Swap
!
Bring in any clothing items that are no longer right for you and trade them in for "new" ones. This is a great opportunity to update your wardrobe without spending a penny! Bring as many items as you'd like and take home as many items as you'd like. No limits! Any leftover items will be donated to charity. We will also hold a Seed Swap of vegetable and flower seeds.
Event is FREE and open to the public. All styles, sizes, and types of clothes, shoes, and accessories (any age and gender) are welcome! The event will be held at
Mount Olive Lutheran Church
in Minneapolis.
__________________________________________________________________
CO-OFFICE SPACE AVAILABLE
Do It Green! Minnesota is seeking an organization to share office space and expenses on a month to month basis with option to sign a year lease. Office space is very affordable with great amenities such as access to a copy machine, computer, printer, mailbox, FedEx, meeting spaces, event space, and restaurants. It is conveniently located inside the Midtown Global Market in Minneapolis with convenient bus routes, the Greenway bike trail and a parking ramp.
If interested, please inquire to Ami Voeltz at
ami@doitgreen.org
.
___________________________________________________________________
GREEN EVENTS
Fix-It Clinics
Get household items fixed for free and learn valuable repair skills at an upcoming Fix-It Clinic. Residents can bring small household appliances, clothing, electronics, mobile devices and more to receive free guided assistance from volunteers with repair skills to disassemble, troubleshoot and fix their items. Fix-It Clinics teach troubleshooting and basic repair skills, build community connections and reduce the number of repairable objects that are thrown in the trash.
Dakota County Fix-It Clinic,
Saturday, June 18th,
12-4PM, Apple Valley
Ramsey County Fix-It Clinic,
Saturday, June 25th,
10:00AM-1PM, Arden Hills
Make and Take Rain Barrel Workshop
Friends of the Mississippi River has 30 used 55-gallon syrup containers for participants to turn into rain barrels. During the course of this workshop, participants will be provided with the necessary parts ($35 per kit) and guided through the process of converting these containers into allies for a cleaner Mississippi River. The workshop will begin with a presentation on how home lawn and garden practices impact our waters and how we can make a difference. Next we'll discuss the watershed-friendly benefits of rain barrels in more detail, then review how to build, incorporate, install and maintain them.
Tuesday, June 28th, 6-7:30PM, Apple Valley.
Register here...
2016 Eat Local Farm Tour
Explore your local farms as they open their doors for self-guided farm visits filled with activities for kids, learning and discovery.
Saturday, July 16th,
10AM-4PM.
Learn more…
Minnehaha Creek Cleanup – Register Now!
The Minnehaha Creek Cleanup is marking its 10th anniversary this year with three cleanup locations to choose from – Minnetonka, St. Louis Park and Lake Hiawatha in Minneapolis. This year's goal is to collect 4 tons of trash! Volunteers will be treated to a complimentary breakfast, free t-shirt, water bottle, trash bags and gloves. Following the cleanup, there will be a free barbeque lunch at Lake Hiawatha Park for all volunteers.
Sunday, July 24th.
Register here…
__________________________________________________________________
GREEN RESOURCES
Minneapolis Organics Recycling
The new organics recycling program in Minneapolis is an easy way for residents to reduce waste. Fruits, vegetables, bones, meat, breads, eggshells, non-recyclable and food-soiled paper, and more are collected weekly for large scale commercial composting. Residents must sign up by filling out an
online form
. Even if you are not eligible to have organics recycling pick up where you live, you can bring your organics to one of seven drop off sites.
Learn more…
Storm Drain Stenciling
Looking for a service outing that is educational, active, and provides a significant community benefit? Friends of the Mississippi River organizes stenciling outings, presentations and cleanups in St. Paul, in North or Northeast Minneapolis and along the parkway or Mississippi River Gorge in South Minneapolis. Using paint and stencils, volunteers mark storm drains with the message, ""Keep 'em Clean, Drains to River (Lake or Creek)!"" and distribute educational doorhangers to neighborhood homes and businesses. This hands-on outdoor service activity is an ideal opportunity to improve our local water resources —and an excellent fit for groups looking for a fun, outdoor team-building experience with immediate results.
Learn more...
Household Hazordous Waste Collection
Hennepin County organizes collection events throughout the year to give residents more convenient local disposal options for their household hazardous wastes. The July collection event will be held Thursday - Saturday, 9AM-4PM, July 7th-9th at the Jenny Lind School in Minneapolis. Learn more...


___________________________________________________________________