Click to view this email in a browser

In July's Do It Green! Minnesota E-Newsletter:

* Green Your Summer Get Together
* 2017 Green Gifts Fair Vendor Application - Now Open!
* 2017 Green Gifts Fair Internships - Join Our Team!
* Green Events
* Green Resources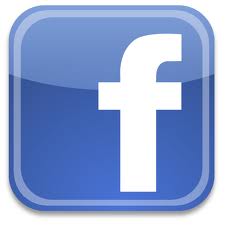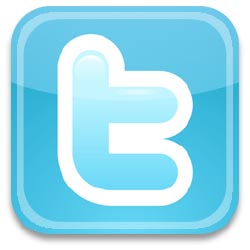 _________________________________________________________________
GREEN YOUR SUMMER GET TOGETHER
Having friends over for a backyard barbeque? Hosting a family reunion? Planning your neighborhood's National Night Out celebration? You can divert trash from the landfill and incinerators and save energy when you green your celebrations with these simple steps:
Plan ahead. It's easier to go green when you have the necessary time to think through your options and to gather supplies.

Announce your intentions for a low waste or zero waste event. Guests should know what to expect and how they can help!

Use clear signage to help guests know what to do and where to put things ("Recycling", "Compost Food Scraps Here" etc.).

Provide bins for recycling and compostables.

Compost your food scraps. If you're in a city (like Minneapolis or Saint Louis Park) that offers curbside organics pick up, it's easy to toss your organics into your cart immediately after the party.

Provide reusable items for serving and eating (silverware, glasses, mugs, plates, and cloth napkins). If no kitchen is available, find someone willing to take everything home to run through the dishwasher.

Avoid non-essential and single use plastics like straws, bottled water and disposable utensils.

If you absolutely can't provide reuseables, buy BPI certified compostable plates, cups, napkins and utensils and then toss them in your curbside organics bin.
Additional Resources:
Zero Waste Event Planning Checklist from Do It Green! Minnesota
Green Party Checklist from Hennepin County
National ZERO-WASTE Night Out from City of Minneapolis
________________________________________________________________
2017 GREEN GIFTS FAIR VENDOR APPLICATION NOW OPEN
Do It Green! Minnesota is hosting our 12th Annual Green Gifts Fair on Saturday, November 18th! This year the fair theme will be Green For All, opening up the event to new communities to participate and learn about healthy living and reducing our impact on the environment.

Any artist or local green business can now apply to be a vendor at the event. Applications will be accepted through August 1st. Apply now to guarantee your spot at the fair!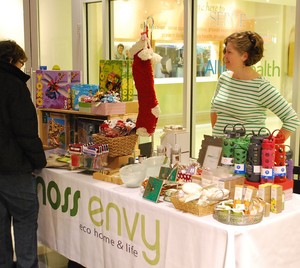 The Green Gifts Fair provides a space for community members to connect and learn ways to protect the environment during the holidays. Visitors have the opportunity to shop for environmentally friendly gifts, take part in green-living demonstrations and activities, win items at the silent auction, listen to live music on the mainstage, and have fun with friends and family. Whether you're an artist, business, or visitor looking to go green this holiday season, you won't want to miss it!

For more information, please visit doitgreen.org/green-gifts-fair.

_________________________________________________________________
2017 GREEN GIFTS FAIR INTERNSHIPS
Do It Green! Minnesota is seeking volunteer interns to help make our 12th Annual Green Gifts Fair a success! Apply now to become part of our planning team this year!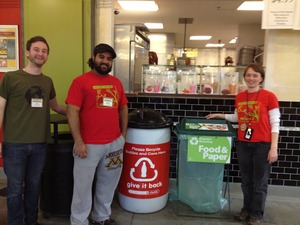 Promotions/Outreach Coordinator is an unpaid volunteer position requiring 10-15 hours/week August-November, 2017 that offers experience with planning and promoting a large event. Tasks include creating and managing a 30-day promotional countdown on Facebook, Twitter and Instagram, placing online ads, distributing press releases to local news organizations and assisting with neighborhood flyering.

Low Waste Coordinator is an unpaid volunteer position requiring 10-15 hours/week October-November, 2017 that offers experience with planning and implementing a large, low waste event. Tasks include planning and coordinating low waste stations, picking up supplies, and training and managing volunteers.

Assistant Demo Coordinator is an unpaid volunteer internship that offers experience planning and implementing a large event. Tasks include planning, organizing and managing 10-15 demonstration booths at our November 18th Green Gifts Fair, picking up donations and supplies, and managing day of volunteers. Requires approximately 5-10 hours/week July-September and 10-15 hours/week September-November.

Kid's Activity Coordinator is an unpaid volunteer position requiring 5-10 hours/week September-November, 2017 that offers experience planning and implementing a large event. Tasks include planning, organizing and managing kid's activities, picking up donations and supplies, and managing day of volunteers.

The Green Gifts Fair team meets monthly. These volunteer positions require individuals who are well organized, able to meet deadlines, possesses excellent communication skills, and are self-directed. Position includes hours stated above, as well as event set up on Friday, November 17th (12pm – 7pm) and assisting with the actual event on Saturday November 18th (7am-7pm).

Please email your resume and a cover letter to Kristine Kvamme, Green Gifts Fair Coordinator at kristine@doitgreen.org. Applications will be reviewed on an on-going basis until filled.
________________________________________________________________
GREEN EVENTS
Coop Food Tour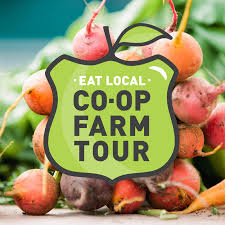 Experience your food in a new way: directly from the source. Plan to join the Coop Farm Tour and explore your local farms as they open their doors for a day full of fun, learning and discovery. The list of participating farms and guidebook will be available at your local food co-op. The Co-op Farm Tour (previously the Eat Local Farm Tour) is sponsored by local food co-op who believe that supporting our local growers is vital to providing healthy food and participating in environmental protection. Saturday, July 15th, 10AM – 4PM, various locations. More info…

Fix-It Clinics
Get household items fixed for free and learn valuable repair skills at an upcoming Fix-It Clinic. Residents can bring small household appliances, clothing, electronics, mobile devices and more to receive free guided assistance from volunteers with repair skills to disassemble, troubleshoot and fix their items. Fix-It Clinics teach troubleshooting and basic repair skills, build community connections and reduce the number of repairable objects that are thrown in the trash.

Dakota County Fix-It Clinic, Saturday, July 15th, 12-3PM, Eagan
Ramsey County Fix-It Clinic, Saturday, July 22nd, 10AM-1PM, Saint Paul

When Climate Change Comes Home: The Heat is On in Minnesota
Minnesota is the third fastest warming state. Do you know how to care for yourself, your family and your pets in extreme heat? Do you have a plan if the air conditioning goes off in a heatwave? What about your food garden? How do you protect your plants and the wildlife in your area? This series looks at both personal preparedness and how we can build a more caring community. We will be talking about what assets we have and what we need to handle heat stresses. Thursday, July 20th, 6:30PM, Minneapolis. More info..

Greenway Clean Up
An essential part of keeping our waters clean is to pick-up trash along the shores and in the water. Join the Minnehaha Creek Watershed District for a family-friendly clean-up focusing on cleaning up Minnehaha Creek in St. Louis Park and Hopkins by collecting, weighing, and disposing of trash. Sunday, July 23rd, 10AM - 12PM, Saint Louis Park. Register here…

Transition US National Gathering - Register Now!
Transition members and community resilience builders from across the country will gather in St. Paul, Minnesota, this July to make connections, share knowledge, and generate strategies to bring the Transition vision of resilient, local, connected and fossil-fuel-free communities to life across this nation. With a team of Transition organizers from across the country, and 75 knowledgeable, dynamic and diverse presenters, this event promises to be inspiring, informative and fun. Thursday, July 27th - Tuesday, August 1st. More info...
__________________________________________________________________


GREEN RESOURCES
Master Water Steward Program - Apply Now!
Master Water Stewards is a program that certifies and supports community leaders to install pollution prevention projects that educate community members, reduce pollutants from stormwater runoff, and allow more water to soak into the ground before running into storm sewer systems. The program is a partnership between the Freshwater Society and participating cities, watershed management organizations and non-profits (see a list of participating organizations here). Wherever you live, you can make a real difference in the health of our waters! Apply here…

Non-Reusable Clothes/Linens Now Accepted at Hennepin County Drop-Off
Got torn or dried-in stained clothing? Not a problem. Clothes and textiles that can't be reused or donated now can be recycled. Hennepin County Drop-Off Facilities will take them, diverting recyclables from the garbage stream. Clothing, linens and other textiles not suitable for reuse include rags, torn or dried-in stained clothing, shoes or accessories, bedding, curtains, pillows, towels, table cloths, and stuffed toys. Reminder: If your used clothes can be reused, give them away, sell or donate them. More info...

Solar Power Hours
Solar Power Hours are free, one-hour sessions about solar energy for your home or business. The program is in partnership with cities and neighborhoods around Minnesota, and the goal is to make information about solar energy accessible to the public. The events will cover solar options in Minnesota, energy efficiency, financing, and available solar garden subscriptions. Wednesday, July 12th, 7PM, Maplewood, Wednesday, July 19th 7PM, Inver Grove Heights, Thursday, July 20th, 7PM, Eden Prairie, Wednesday, July 26th, 4PM, Minneapolis and Monday, August 28th, 10AM, St. Paul. More info...
___________________________________________________________________