Click to view this email in a browser

In January's Do It Green! Minnesota E-Newsletter:
* Resolutions for a Healthy Planet
* Clothing & Seed Swap - January 30th
* Do It Green! Board Positions Open
* Winter Maintenance - Choosing a Deicer
* Green Resources


*
Green Events
* Compost Pails for Sale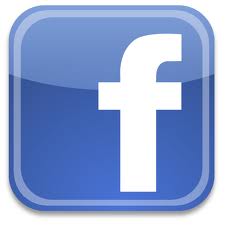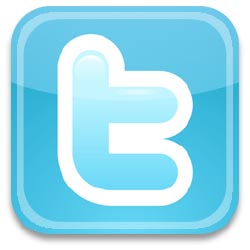 _____________________________________________________
RESOLUTIONS FOR A HEALTHY PLANET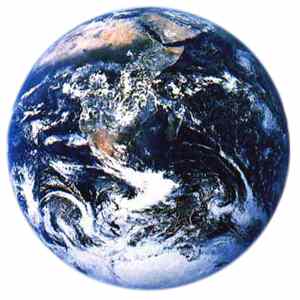 This January, while you're making resolutions for a healthier and happier 2016, consider setting a few environmental goals for you and your family as well. Maybe it's resolving to take the bus more or to bike to work or school once a week. Maybe it's taking shorter showers or turning the thermostat down a few degrees. Maybe you're ready to give up your single use items like paper coffee cups, paper towels, or plastic bags and switch to the reusable options instead. Whatever your goals, the best time to start is now! Start small and work toward making your environmental resolutions every day habits.

For more green ideas and information, check out the
articles
and
resources
listed on our website.
____________________________________________
CLOTHING & SEED SWAP
Saturday, January 30th, 2-4PM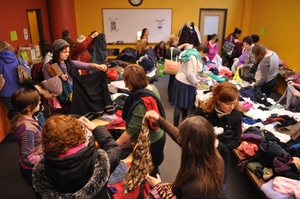 Mount Olive Lutheran Church
3045 Chicago Avenue South
Minneapolis, MN 55407
Join us at our upcoming
Clothing & Seed Swap!
Bring your unwanted clothing items (any size or gender) and trade them for "new to you" treasures. All styles and types of clean clothing, shoes and accessories are welcome.
As an added bonus, bring your flower and veggie seeds to swap or pick up free seeds and get a head start on your spring garden planning!
_________________________________________________________________
DO IT GREEN! BOARD POSITIONS OPEN

Are you interested in supporting Do It Green! Minnesota's mission of helping Minnesotans live greener? Consider becoming a board member! We have two board position openings at this time. We are seeking individuals who have a passion for promoting green living in Minnesota and would like to help grow our organization and get hands on experience with working in our community.
Please contact Board Chair Andy Schakel, andy@doitgreen.org, for more details.

__________________________________________________________________
WINTER MAINTENANCE: CHOOSING A DEICER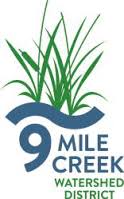 All around the Twin Cities our lakes and creeks are becoming too salty from the deicers we use on our driveways and sidewalks in the winter. In the land of 10,000 freshwater lakes, this is a problem. All deicers impact the environment so use deicers with care.
Follow these simple steps published by the Nine Mile Creek Watershed District to help protect the health of our waters:
Shovel that snow.
The more snow that you can shovel or snow blow, the less salt you will need. Get out early and keep up with the storm.
Don't over apply.
More salt does not mean more melting. Use less than four pounds of salt per 1,000 feet². One pound of salt is about a heaping twelve-ounce coffee cup.
Sweep up extra.
Salt and sand on dry pavement is not doing any work and will be washed into the creek. Sweep up the extra and reuse it.
Downspouts.
Direct downspouts away from sidewalks and driveways to prevent icy spots.
Learn more...
____________________________________________
GREEN

RESOURCES
Recycle Your Holiday Lights

Don't forget to Recycle Your Holidays™ with
Minnesota'
s one-of-a-kind statewide holiday light recycling program created and managed by the Recycling Association of Minnesota (RAM). Drop off unwanted light strings at any of 450+ participating locations through the end of January.
More information here…
City of Minneapolis Organics Recycling Phase 2 Deadline – February 1st
Residents living in the Phase 2 areas will receive their carts in the spring of 2016. Phase 2 residents must sign up by
February 1st, 2016
to receive a cart in the spring. Phase 2 residents that sign up after February 1st, may not receive their cart until July 2016. To sign up, complete this
website form
or contact Solid Waste and Recycling at 612-673-2917, Monday–Friday 8 a.m.–4:30 p.m.
Learn more…
Free Educational Classes
The
Natural Built Home Store
will offer a series of free classes in 2016. These classes feature some of the most common remodeling projects and are designed to be informative and educational. Upcoming topics include Incorporating Energy Upgrades into Your Remodel, and Planning a Green Kitchen Remodel.
Learn more...
---
GREEN EVENTS

2015 MRES Annual Meeting
What forms will climate action take in 2016? Fresh Energy's J. Drake Hamilton will speak about the results of the Paris Climate Summit and what they mean for Minnesota, as well as development of the state plan to comply with the federal Clean Power Plan. Minnesota regulators will be making decisions on 15-year Resource Plans for Xcel Energy, Minnesota Power, and Otter Tail Power - each of these will include scrutiny of greenhouse gas emissions reductions. Thursday, January 14th, 5:30-8PM, Mayflower Church, Minneapolis. Learn more…

Where Does the Sun Shine on Renewable Energy?
This Sustainable We panel discussion will address the following questions: What should we know about the developers who want us to subscribe to community solar gardens? What new technologies are coming – or are here – in renewable energies? Tuesday, January 19th, 7-9PM, Gandhi Mahal, Minneapolis. Register here..

Solar Power Hour
Discover the benefits of solar energy for your home, small business or farm. These free, one-hour presentations discuss solar market trends, describe the basic components of a solar photovoltaic (PV) system, outline the evaluation process for installing solar PV, and introduce incentive options and economic benefits. Hosted by Midwest Renewable Energy Association (MREA). Tuesday, January 12th, Woodbury City Hall, Woodbury. Thursday, January 14th, Elk River City Hall, Elk River. Wednesday, January 20th, Inver Grove Heights City Hall, Inver Grove Heights. Tuesday, January 26th, Elk River City Hall, Elk River. Learn more…

Clothing & Seed Swap
Join Do It Green! Minnesota for our winter clothing and seed swap. Bring your unwanted clothing items (any size or gender) and trade them for "new to you" treasures. Saturday, January 30th, 2-4PM, Mount Olive Church, Minneapolis. Learn more...

Check out our Community Calendar for more green events!
__________________________________________________________________
COMPOST PAILS FOR SALE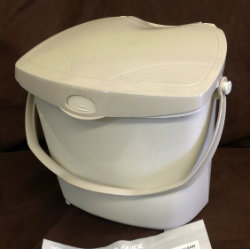 Do It Green! Minnesota has sure close kitchen compost pails for sale at $10 each.
The pails have a hinged lid that clicks open. The micro-perforated lid seals out fruit flies and insects and reduces odor with aeration. Pails are dishwasher safe and easily fit under the sink or on a counter top.
Purchases must be made during office hours. Please contact Kristine Kvamme, kristine@doitgreen.org, if you are interested in purchasing a pail.
___________________________________________________________________