Click to view this email in a browser

In February's Do It Green! Minnesota E-Newsletter:

* Taking Action on Climate Change
* Green Events
* Green Resources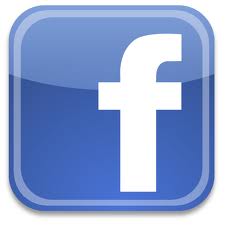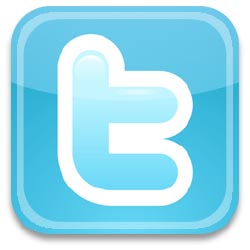 _________________________________________________________________
TAKING ACTION ON CLIMATE CHANGE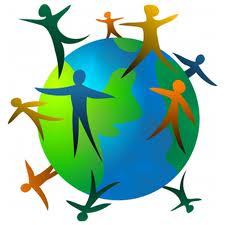 It's no secret that the political climate has changed in the United States. The new administration in Washington brings a lot of uncertainty about the future of the environment and climate change. It's easy to be overwhelmed by all this upheaval, and by all the different issues that need our attention. How can we make sure that the fight to save the planet doesn't get lost in the noise and chaos?
Now is the time for us to face climate change head on. Now is the time for us to become empowered to have difficult conversations about climate change with our friends, family, neighbors and elected officials. Let's get involved at the local level with efforts for clean water, clean energy, conservation, and pollinator protection. Let's make connections with people and organizations in our communities. Let's start making plans together and let's resolve now to act and to make our voices heard. We can't afford to wait. We need to do this together.
Resources and Ideas:
Plan to join with other Minnesotans on
Minnesota Water Action Day
for a day of public action and advocacy to let lawmakers know we care about our water.
Stay informed. Read articles, follow organizations on social media, and attend events. Invite a friend to join you. Introduce people in your circle to others in order to create more connections.
Practice what you preach: Make green living a priority for yourself and your family. Talk to others in your community for ideas and inspiration.
Read up on
How to #StayOutraged Without Losing Your Mind
.
Celebrate your accomplishments. Take time to enjoy the natural world in order to renew and to remember what we're fighting to preserve!
___________________________________________
GREEN EVENTS
Wild Ones Design with Nature Conference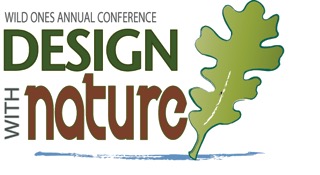 The conference offers insights into topics impacting the native plant movement, focusing on the connection of native plants to the ecological health of our communities. Topics include
Are Alien Plants Bad?, What is the Value of Diversity?,
and
The Nuts and Bolts of Selecting and Planting Trees
.
Saturday, February 18th, 9AM–4:30PM, Saint Paul.
Register here…
Sustainability Film Series: Catching the Sun
Through the stories of workers and entrepreneurs in the U.S. and China, Catching the Sun captures the global race to lead the clean energy future. Over the course of a solar jobs training program, Catching the Sun follows the hope and heartbreak of unemployed American workers seeking jobs in the solar industry. With countries like China investing in innovative technologies and capitalizing on this trillion-dollar opportunity, Catching the Sun tells the story of the global energy transition from the perspective of workers and entrepreneurs building solutions to income inequality and climate change with their own hands.
Thursday, March 2nd, 6:30 PM, Minneapolis.
More info…
Best Practices for Pollinators Summit
Public concern over pollinator decline is on the rise, and justifiably so. Both native bees and honey bees are struggling, putting natural ecosystems and agricultural systems at risk. Governor Dayton's 2016 Executive Order to restore pollinator health will affect local, county and state land management practices. The Best Practices for Pollinators Summit will provide resources and innovative ideas for leaders in developing best practices.
Thursday, March 9th, 8AM – 12PM, Saint Paul
.
Register here...
__________________________________________________________________
GREEN RESOURCES
Fix-It Clinics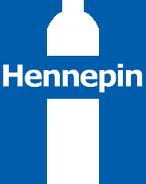 Get household items fixed for free and learn valuable repair skills at an upcoming Fix-It Clinic. Residents can bring small household appliances, clothing, electronics, mobile devices and more to receive free guided assistance from volunteers with repair skills to disassemble, troubleshoot and fix their items. Fix-It Clinics teach troubleshooting and basic repair skills, build community connections and reduce the number of repairable objects that are thrown in the trash.
Hennepin County Fix-It Clinic, Sunday, February 12th, 12-4PM, New Hope
Dakota County Fix-It Clinic, Saturday, February 18th, 12-3PM, Rosemount.
Ramsey County Fix-It Clinic,
Saturday, February 25th, 10:30AM-1:30PM, Shoreview
Become a Master Recycler/Composter
Master Recycler/Composter are trained on waste prevention, recycling and composting through an extensive six week course that features industry experts and field trips to local recycling and waste management facilities. Once training is complete, participants become advocates for the 3Rs in their communities, committing to volunteer at least 30 hours conducting outreach and implementing projects to improve recycling and reduce waste. The course will be held Wednesday evenings, March 1 - April 5, from 6:30 – 9 p.m. at East Side Neighborhood Services, 1700 NE 2nd Street, Minneapolis.
More info…
Landscaping for Clean Water Workshops
The Dakota County Soil and Water Conservation District has partnered with cities and local Watershed Management Organizations to provide Landscaping for Clean Water courses for interested residents. Introductory courses focus on general water quality practices of rain gardens, native gardens, and shoreline stabilizations. Design courses help residents plan and install a project in their own yard. One night classes will be offered in February, March and April 2017.
More info..
___________________________________________________________________