Click to view this email in a browser

In November's Do It Green! Minnesota E-Newsletter:

* A Green Holiday Season
* 11th Annual Green Gifts Fair Recap
* Green Gifts Fair Attendee Survey
* Opt Outside for Free Park Friday
* Green Events
* Green Resources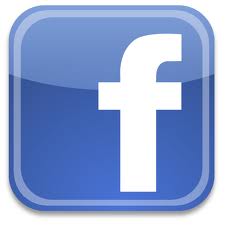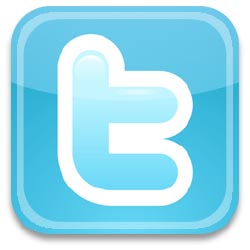 ________________________________________________________
A GREEN HOLIDAY SEASON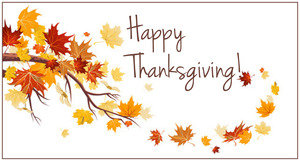 This is the time of year we gather with friends and family around the table and give thanks for all the beauty that surrounds us.

Consider greening your holiday meal this year with the following low waste tips:
Feature local, seasonal produce like squash, kale and root vegetables
Spend a little extra time planning your menu to avoid food waste by buying only what you need
Buy items in bulk (like the pecans for your pecan pie)
Use reusable dishes and cloth napkins to avoid extra trash
Compost your veggie and fruit scraps (or your turkey carcass if you have curbside organics recycling)
#OptOutside on Black Friday and spend the day being active and enjoying the outdoors instead of standing in line at the mall
____________________________________________
11TH ANNUAL GREEN GIFTS FAIR
Do It Green! Minnesota's
11th
Annual Green Gifts Fair
was held last Saturday, November 19th, at the Midtown Global Market in Minneapolis. Thanks to our amazing planning team and volunteers, partner organizations, sponsors and enthusiastic attendees, this year's fair was a smashing success!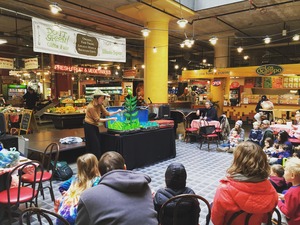 In addition to shopping with 80+ local eco-friendly vendors, guests visited education booths throughout the fair to learn about composting, winter gardening, saving seeds, using non-toxic cleaners, alternative gift wrap and more. Almost 300 individuals or families participated in our Passport Learning activity and many people committed to making green changes in their day to day lives! Pledges included composting, using reusable gift wrap, taking public transportation, buying less, using reusable instead of disposable dishware and napkins, signing up for curbside organics recycling programs, saying no to plastic and using non-toxic cleaners.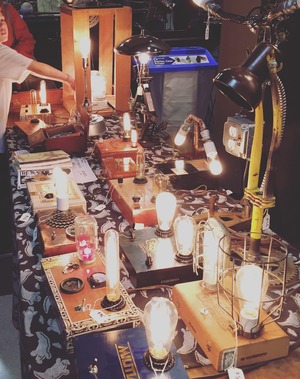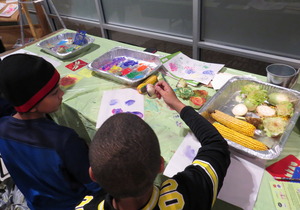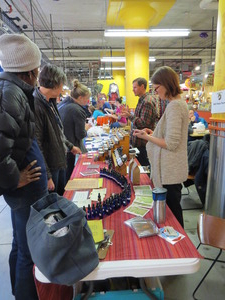 _________________________________________________________________
GREEN GIFTS FAIR ATTENDEE SURVEY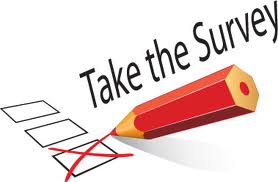 If you attended the Green Gifts Fair on Saturday, November 19th, please take 2 minutes of your time to fill out this short survey. Your feedback is valuable!
Those who complete the survey will be eligible to win a prize from Do It Green! Minnesota.
Green Gifts Fair Survey
__________________________________________________________________
OPT OUTSIDE ON FREE PARK FRIDAY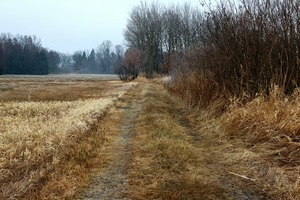 Don't spend the holiday standing in line at the mall! Opt outside instead and spend the day in nature with friends and family.

Govenenor Mark Dayton has declared November 25th "Free Park Friday". Admission will be waived at all of Minnesota's 75 state parks and recreation areas.
___________________________________________
GREEN EVENTS
Polar Eyewitnesses
Where and how are Arctic explorers witnessing the impacts of climate change in our polar regions? Hear from Norwegian Polar Explorer Tobias Thorleifsson, as he shares his experiences on several Arctic expeditions.
Wednesday, November 30th, 7-8:30PM, Saint Paul.
More info…
Homegrown Minneapolis 2016 Open House
Join the Homegrown Minneapolis Food Council in celebrating another year of growing, processing, distributing, eating and composting healthy, sustainable, locally grown foods. The event will feature a brief program including remarks from local notables, the 2016 Homegrown Heroes awards and 2016 Homegrown Highlights. The event will begin with an information fair and reception, including opportunities to provide feedback to the Food Council on local food policy priorities. Light refreshments will be served.
Thursday, December 1st, 6:30-8PM, Minneapolis.
More info...
10 Years of Climate Action
Join Climate Generation for a night of celebration and storytelling, to recognize and honor 10 years of engagement in climate change education, youth engagement and solutions efforts.
Thursday, December 1st, 5:30-11PM, Minneapolis.
Purchase tickets here…
Water Wednesday: The Low Salt Diet
Pollution-free winter maintenance is a learned skill. Get tips for keeping your sidewalks and driveways snow and ice-free this winter while minimizing the use of harmful salt and deicers that pollute our waterbodies.
Learn ways to save money while protecting the environment. Mississippi Watershed Management Organization's in-house expert will cover how to choose the right deicers and when to apply them, how to choose between sand and salt, how much material to apply and how to avoid it altogether.
Wednesday, December 14th, 6:30-7:30PM, Minneapolis.
More info...
__________________________________________________________________
GREEN RESOURCES
Free Home Energy Efficiency Visits
The City of Minneapolis is offering free home visits from energy-saving experts to income-qualified Minneapolis residents including renters. Home Energy Squad visits bring energy efficiency experts to participants' homes to install energy-saving materials and make recommendations on energy-saving upgrades. Minneapolis households over the income limit for the free visits can still receive the visit for $70.
Learn more…

___________________________________________________________________