Click to view this email in a browser

In May's Do It Green! Minnesota E-Newsletter:
* Composting: The Path to Zero Waste
* Spring Wish List


* May
Green Events
* Green Valley Greenhouse Fundraiser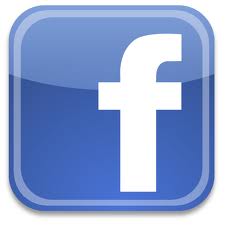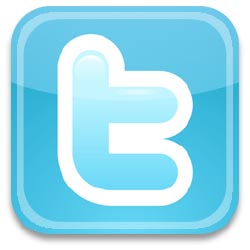 ---
COMPOSTING: THE PATH TO ZERO WASTE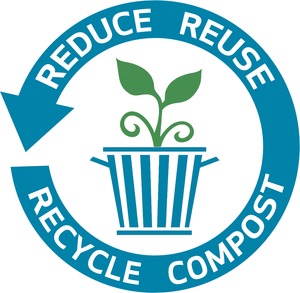 Did you know that the average Minnesota household throws 15 pounds of compostable materials into the trash
every single week
? Composting is an easy and simple way to have an immediate personal impact by diverting trash from the landfill or incinerator. Backyard composting your coffee grounds, kitchen scraps and yard waste reduces the amount of garbage your household produces. It also reduces the amount of water and fertilizer required for your yard and garden, improves soil quality and supplies essential nutrients for plant growth. You can
build your own bin
or
purchase one from your county or city.
Learn more here…
Curbside composting collection programs go even further in reducing waste by breaking down what backyard composting can not (meat, bones, dairy, napkins, paper plates, pizza boxes, Kleenexes, egg cartons, compostable plastic cups
and more
) in
commercial-scale compost facilities. Some cities in Hennepin County already have curbside composting pick-up. Minneapolis plans to make curbside pickup available to all residents in 2015 and 2016. Residents can enroll in the program now by emailing
SWRcustomer@minneapolismn.gov
.
There is no added cost to participate as it is included in the base fee for service for all customers.
Learn more here…
Compostable materials that decompose in a landfill produce methane, a greenhouse gas. Trash incinerators emit harmful pollutants as well. By composting, we can reduce emissions and pollution while creating a useful by product.
Eureka Recycling
's report,
Zero-Waste Composting: How Food Scraps Can Help Conquer Climate Change,
quantifies financial, human and environmental costs and provides a way for cities and communities to calculate the true potential of composting. It offers a comparative analysis of the different methods for composting and the benefits of preventing food waste.
Learn more here…

If you don't have curbside composting in your community, reach out to city staff and elected officials to let them know of your interest. Communities need public support to plan for and finance these important projects.

---
SPRING WISH LIST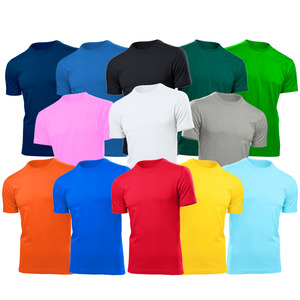 Do It Green! Minnesota is seeking the following donation items.
* Scanner for PC
* External speakers for PC
* Bulk t-shirt donation of up to 100 shirts. Past event shirts that are no longer needed would be welcome. We will be turning the shirts inside out and printing on the inside to create a recycled shirt!
Please email Ami Voeltz at
ami@doitgreen.org
if you have any of these items to donate.
---
Metro Blooms: Raingardens and Beyond
This three-hour workshop gives participants an overview of raingardens and native plants, including design, installation and maintenance. In the second half of the workshop, participants receive recommendations for their property with one-on-one assistance from Metro Blooms Landscape Designers and Hennepin County Master Gardeners. Workshop dates are May 13th, 21st, 28th and June 4th, 10th and 17th. Cost is $15. Register here…

Local Food for Dinner 365 Days a Year
Wondering how to find and use more local food? Wondering how to use the abundance from summer year round? Wondering about CSA programs and how to find one that fits your needs? Get answers to these questions plus money and time saving tips for eating fresh and local 365. Wednesday, May 13th, 6:30-8:30PM, Coon Rapids Civic Center, 11155 Robinson Drive, Coon Rapids. Free. Learn more...

ArtStart EcoArts Fest
A free, family friendly outdoor art, environmental and cultural celebration honoring our ties to one another and to Mother Earth. The day is a culmination of activities initiated with residencies, workshops and programming in the community. Artists and naturalists will provide engaging activities and experiences to demonstrate ways individuals can take positive actions to make change. Saturday, May 16th, 10AM-3PM, Harriet Island Grounds and Pavilion in St Paul. Learn more…

Buckthorn Blast at Katherine Abbott Park
Help Great River Greening complete the buckthorn removal at Katherine Abbott Park. Volunteers will be doing a mix of cutting and stacking. Saturday, May 16th, 8:30AM–12:30PM, Mahtomedi. Register here…

Environmentally Friendly Practices for Turfgrass Maintenance
A free training for private contractors, landscaping businesses, property owners and property managers. Training topics include best practices for mowing, seeding, fertilizer selection and rates, when to use herbicides and equipment calibration. Wednesday, May 20, 8AM-2:30PM, MWMO Community Facility, 2522 Marshall Street NE, Minneapolis. Lunch will be provided. Register here…

WaterFest2015
A free celebration of our clean lakes, WaterFest offers outdoor opportunities for hands-on learning about the water quality, wildlife, and special ecological features of our beautiful watershed. Saturday, May 30th, 11AM-4PM, Lake Phalen Park, 1600 Phalen Drive, St. Paul. Learn more…

10th Annual Summer Institute for Climate Change Education
The Will Steger Foundation is offering a premiere professional development opportunity for educators from all disciplines to choose from a variety of workshops pertaining to grade level, subject area and curriculum interest. 20 CEUS and 2 graduate credits are available. June 15th-17th, School of Environmental Studies, Apple Valley. Cost is $75 for the 3-day conference. Register now…
---
GREEN VALLEY GREENHOUSE & CUB FOODS FUNDRAISER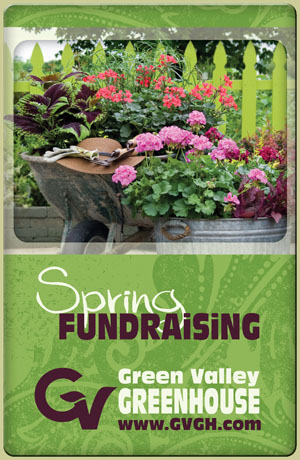 Do It Green! Minnesota is participating in a fundraiser with Green Valley Greenhouse locations at Cub Foods. During the month of May, Do It Green! Minnesota will receive 15% of the pre-tax total on all purchases made at
these Green Valley Greenhouse locations
.
You will need to show our "invite" in order for Do It Green to get credit. You can either
print out the invite here
or show it on your smartphone to scan the barcode
at checkout
.


_________________________________________________________