Click to view this email in a browser

In August's Do It Green! Minnesota E-Newsletter:
* Clothing & Seed Swap - August 8th
* Green Gifts Fair Vendor Applications Now Being Accepted
* Seed Library Kits Available
* Green Resources


*
Green Events
* Do It Green! Magazines Available for Free Distribution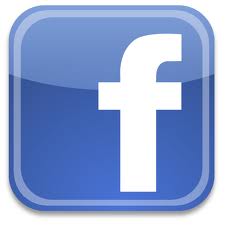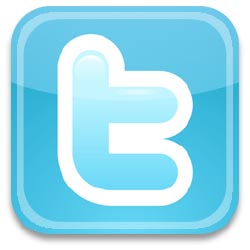 ---
CLOTHING & SEED SWAP
Do It Green! Summer Clothing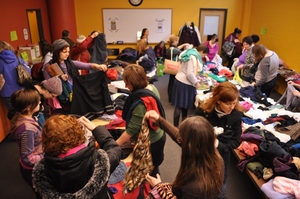 & Seed Swap
Saturday, August 8th, 2-4PM
Mount Olive Church
3045 Chicago Avenue South, Minneapolis
Want to upgrade your wardrobe? Bring in any clean clothes, shoes and accessories that no longer work for you and swap them with others. All sizes, genders and styles accepted.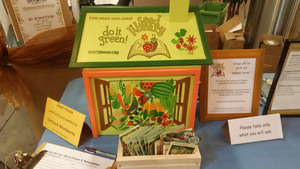 Do you have extra seeds or need some to start gardening? Swap seeds with the Do It Green! Seed Library. All seeds accepted, but organic and/or local seeds are preferred.
Free and open to the public, but we will accept freewill donations at the door.
Any leftover items will be donated to charity.
Learn more...
_________________________________________________
2015 GREEN GIFT FAIR VENDORS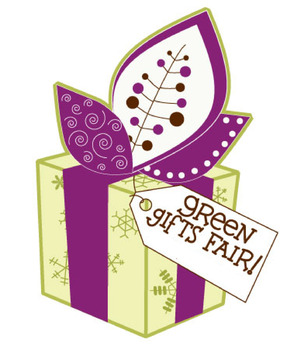 Vendor applications are now being accepted for our
10th Annual Green
Gifts Fair on Saturday, November 21st at the Midtown Global Market. This popular fair offers recycled, organic, fair-trade, local, and environmentally-friendly gifts for sale as well as live music, an eco-fashion show and hands on demonstrations. Last year an estimated 5,500 people were in attendance and we expect this year's event to be even larger!
Apply here today!
http://doitgreen.org/green-gifts-fair-vendor-application-2015
Registration deadline is August 28th but spaces fill up fast! Please email Laurie Jones, Green Gifts Fair Coordinator, at laurie@doitgreen.org with any questions.
__________________________________________________
DO IT GREEN! SEED LIBRARY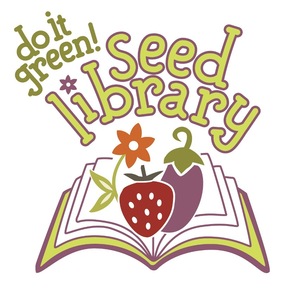 Seed Library Kits Now Available
The
Do It Green! Seed Library
has starter kits available for groups or individuals who want to host their own seed library location. We can provide seeds, envelopes and educational materials to help get you started. This is perfect for schools, churches, little free libraries or anywhere there are gardeners!
Email
eva@doitgreen.org
for more information.
__________________________________________________________
GREEN
RESOURCES
Rethink Event Planning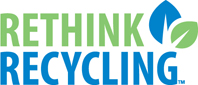 Noshing with your neighbors? Hosting an end of summer bash for your block? Go green with these great tips from Rethink Recycling for summer picnics, block parties and Labor Day get togethers.
Provide recycling bins for cans, bottles, and other recyclables that may be produced at your event.
Put out containers for food waste recycling. This is a great option if you have curbside pick-up of food waste/non-recyclable paper. If you do not have this option, ask ahead of time for neighborhood volunteers who are willing to compost food waste from your event in their backyard compost bins.
Ask event attendees to bring their own reusable plates, napkins and utensils from home.
Only serve beverages in reusable or recyclable containers. If you do not have enough reusable cups, ask attendees to bring a reusable cup from home. Learn more...
Hennepin
,
Ramsey
and
Washington
Counties loan portable recycling containers for recycling collection at events. Hennepin and Ramsey Counties can provide organics (food waste and non-recyclable paper) collection containers as well. Check with your local recycling program to see what services are available in your area.
Green Your Back to School Routine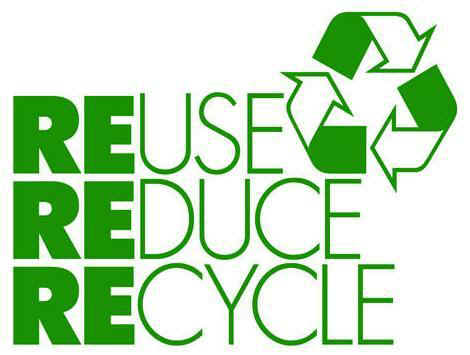 As we head into fall, here are a few ideas on how to "green-up" your back to school routine:
Clothes: Shop at second-hand stores to find great used and unused clothes at low cost to you and the environment. Buy quality clothing that won't wear out and can be handed down to other kids in your family or on to a thrift store.
Supplies: Take inventory at your home to find leftovers from last year and then make a list of what you need after that. Buy notebooks made of recycled content, with paper that is processed without chlorine and use both sides of every page before moving on to the next clean notebook. Buy only what you need to avoid creating excess trash.
Lunch boxes: Use a washable, reusable lunch box instead of throwing away brown bags every day. Use reusable containers instead of baggies or plastic wraps for your sandwiches and snacks. Packing healthier lunches will produce less waste; an apple or orange is better for the kids and will leave only compostable 'wrappers'. Also, remember that buying in bulk rather than individual packages will save you lots of money and reduce waste! Packaging makes up 30 percent of the weight and 50 percent of trash by volume. Buy juice, snacks, and other lunch items in bulk and use those reusable containers each day. Learn more...
---
JULY GREEN EVENTS

Eco Experience at the State Fair
This one-of-a-kind educational exhibit is presented by the Minnesota State Fair and the Minnesota Pollution Control Agency with information and activities by dozens of local organizations. The Sustainability Stage includes shows and demos every hour from 10 a.m. to 7 p.m. Do It Green! Minnesota will present Your Carbon Food Print on Saturday, August 29th at 5PM on the Sustainability Stage. Learn more...

Ramsey County Fix It Clinic
Got broken stuff lying around? Don't trash it – fix it! Ramsey County holds free Fix-It Clinics every month. Bring your small household appliances, clothing, electronics and more and volunteer fixers will help you to disassemble, troubleshoot and repair your item. First come, first served. Please bring any tools that might be helpful to fix your item. Saturday, August 29th, 1PM–3PM, Arlington Hills Community Center, St. Paul. Learn more…

Zero Waste Summit – Save the Date
The Zero Waste Summit will bring together people in the Twin Cities whose work is contributing to a zero-waste future to discuss challenges, share accomplishments and develop a vision to strengthen and focus this growing movement. Zero Waste is about more than an empty garbage can – it means achieving the things we really want and need: healthy food, abundant resources, clean air and water and healthy families and communities. Friday, September 18th, 12:30-6:30PM, Brave New Workshop, Minneapolis. Learn more…


Check out our Community Calendar for more green events!


---
DO IT GREEN! MAGAZINE



Do It Green! Magazines Available for Distribution!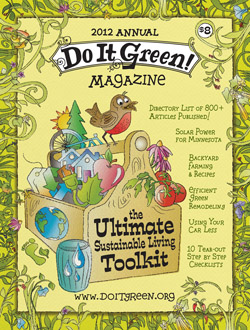 Past issues of the Do It Green! Magazine are available for free distribution. These green living guidebooks offer hundreds of articles, tips and resources written by local authors. Most of the content in our guidebooks is not dated and the resources and tools listed are current and relevant. If you are interested in distributing guidebooks at an upcoming event, please contact Kristine Kvamme,
kristine@doitgreen.org
.
__________________________________________________________