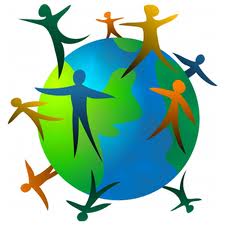 What does Earth Day mean to you? Is it a day to reflect on the beauty of the natural world? A day to think about the challenges our environment faces? A day to consider your personal impact? This Earth Day, consider making an Earth Year resolution (or two or three or four!). Maybe it's something you've been thinking about for a while and you just need a good excuse to get started. Tell your friends and family about your resolutions and encourage them to do the same. Green resolutions are the same as any resolution. The more support and encouragement you have from others, the more likely you are to succeed and to make those resolutions permanent.
Here are some green ideas to get you started...
Join a CSA! A CSA (Community Supported Agriculture) is a great way to reduce your
Carbon Foodprint
by buying local, seasonal food directly from a farmer. Check out the
Minnesota Grown CSA Directory
to find the right program for you!
Print out our
Home Water Audit Checklist
, hang it on your fridge and start checking off the many different ways to save water in your home!
Sign up for curbside organics composting with the
City of Minneapolis!
Plant
pollinator friendly
native plants in your garden! Plant
milkweed for monarchs!
Refuse that styrofoam cup or plastic fork or plastic bag and instead start bringing reusables with you when you go!
What are your ideas for Earth Day resolutions? We want to hear what you're doing for the Earth. Share a photo of your resolution and tag us on Facebook or share your ideas on our
Facebook page!
__________________________________________________________________
CALL FOR GREEN LIVING TOOLS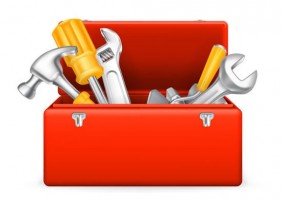 Do you know of a great resource, tool, download, worksheet, or action that Minnesotans can use to live a greener lifestyle? Do It Green! Minnesota is working hard this year to collect and link to all the great green living tools that are out there.
Please email
ami@doitgreen.org
with any tools and links that you recommend we add to our new toolbox page to launch soon!
_____________________________________________
VOLUNTEER INTERNS NEEDED - MAY-SEPTEMBER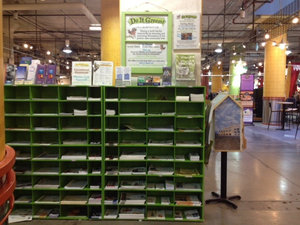 Do It Green! Minnesota is seeking 1-2 interns to assist us this summer on the following projects:
* Do It Green! Kiosk and Seed Library – Lead the effort to revamp our Information Kiosk inside the Midtown Global Market by researching and ordering new supplies, creating displays, and restocking weekly. Help us to officially launch our Seed Library by creating signage and instruction sheets.
* Community Outreach Events – Create interactive activities for our outreach tabling efforts, and research and create a database of community outreach opportunities. Help educate Minnesotans about green living by hosting an educational table at various community events throughout the summer.
*Social Media – Assist the Programs Manager to create a social media campaign for Facebook and Twitter.
Depending on interest and availability, the internship could be split between two people for 5-10 hours/week or 10-15 hours/week for one person. These are volunteer internships offering professional experiences without pay.
Please send your resume and letter of interest to Kristine Kvamme,
kristine@doitgreen.org
by April 30th, 2016.
_____________________________________________
CO-OFFICE SPACE AVAILABLE
Do It Green! Minnesota is seeking an organization to share office space and expenses with on a month to month basis with option to sign a year lease. Office space is very affordable with great amenities such as access to a copy machine, computer, printer, mailbox, FedEx, meeting spaces, event space, and restaurants. It is conveniently located inside the Midtown Global Market in Minneapolis with convenient bus routes, the Greenway bike trail and a parking ramp.
If interested, please inquire to Ami Voeltz at
ami@doitgreen.org
.
____

_________________________________________
DO IT GREEN! BOARD POSITIONS OPEN


Are you interested in supporting Do It Green! Minnesota's mission of helping Minnesotans live greener? Consider becoming a board member! We have two board position openings at this time. We are seeking individuals who have a passion for promoting green living in Minnesota and would like to help grow our organization and get hands on experience with working in our community.
Please contact Board Chair Andy Schakel,
schakelal@hotmail.com
, for more details.

___________________________________________________________________
GREEN EVENTS