FAIR - SAT, NOVEMBER 22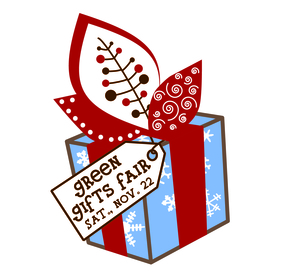 Please help spread the word about our upcoming Green Gifts Fair!

Check our web site soon for a list of the 80+ green gift vendors.

Don't miss our demos and activities this year:
Seed Library
- Have unused seeds? Interested in growing something new? Want to start your own seed library? Come visit the Do It Green! Seed Library booth.
Energy Wheel
- Answer energy trivia and earn energy-saving prizes with Do It Green! Minnesota.
Scavenger Hunt
- Explore the fair to learn eco-trivia and enter to win big prizes.
Non-Toxic Cleaner
- Learn to make a non-toxic cleaner and take a bottle and recipe home with you. Sponsored by the Tiny Diner.
Ask a Gardener
- Have a burning question about gardening? Ask a Master Gardener expert! And get tips to prepare for next growing season.
Water Discovery
- Discover new facts about water and learn how you can help to preserve this incredible resource from Master Water Stewards.
Gift Bag Making
- Sew a reusable cloth gift or shopping bag to take home with the American Sewing Guild.
Furoshiki
- Learn the reusable art of Japanese cloth gift-wrapping to reduce wrapping paper waste with Do It Green! Minnesota.
Recycle Holiday Lights
– Do you have holiday lights that no longer work? Bring them along to drop them in our holiday lights recycling bin through the Recycling Association of Minnesota.
Local Food Sampling
– Stop by our food tasting booth to sample local and organic foods all day long!
Music & Eco Fashion Show
– Visit our Main Stage all day long for fun, local musicians and an eco fashion show modeling over 20 outfits!
Come Car-Less!
– Come to the fair by foot, bike, bus, train, or carpool and stop by our Transportation booth to pick up a prize! Download a free transit pass on our event site. Sponsored by Metro Transit.
Low Waste Event
- Bring your own reusable shopping bags, coffee mug, plate and silverware set to reduce your waste at our low waste event.
---
VOLUNTEER CALL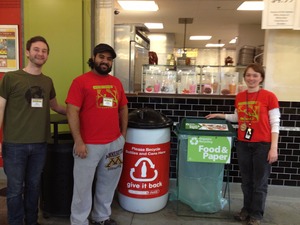 Seeking Volunteers for the Green Gifts Fair
We are seeking volunteers to fill the shifts below for the
9th Annual Green Gifts Fair on Saturday, November 22nd
at the Midtown Global Market located at Lake St. and Chicago Ave. in Minneapolis.
All volunteers will receive their very own copy of a Do It Green! Magazine edition and a Do It Green! Minnesota recycled t-shirt.
Please contact Brianna Monson if you woud like to sign up for a volunteer shift(s): Brianna@doitgreen.org or 612-345-7973
Green Gifts Fair Volunteer Shifts on Saturday, November 22:
9:30am - 1:00pm
– Assist with waste stations, vendor relief, greeter or volunteer room
12:30am – 5:00pm
- Assist with waste stations, vendor relief, greeter or volunteer room
4:30pm – 8:00pm
– Assist with take down including vendor assistance, sweeping, hauling, and taking down signs/banners
---
GREEN RESOURCES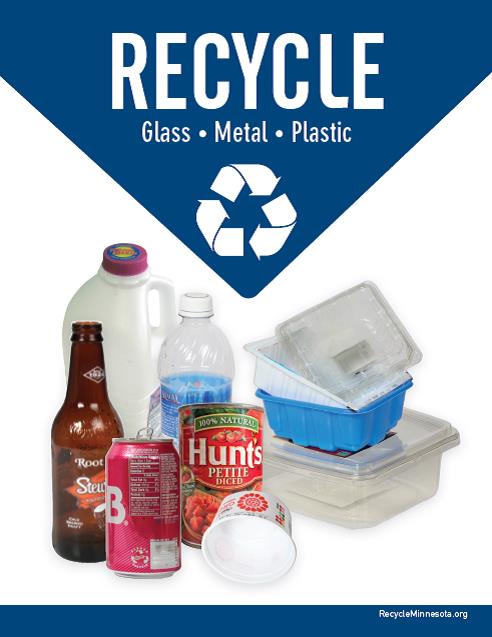 Recyling Signs- Looking for recycling and composting signs for your business, school, or organization? The Recycling Association of Minnesota has templates that you can download, customize, and print. See all the options at http://recycleminnesota.org/resources-6/free-signs-a-images.



Milkweed Seeds- Fall is a great time to plant milkweed, the only plant that monarch caterpillars can use as a food source. The local organization Save Our Monarchs is distributing free milkweed seeds. Find out more at http://www.saveourmonarchs.org/store/c4/Get_Seeds.html.


---
GREEN EVENTS -
October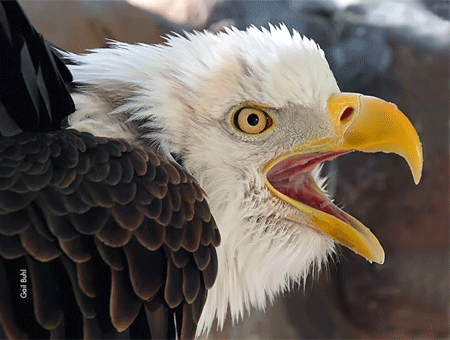 October 9th
The Raptor Center's 40-Year Odyssey
Celebrate the Raptor Center's 40th anniversary with a lecture by co-founder Dr. Patrick Redig.

See more at: http://www.doitgreen.org/events/raptor-centers-40-year-odyssey
October 20th through October 22nd
Upper Midwest Invasive Species Conference
Come to the third biennial multi-state conference on invasive species: the largest gathering of invasive species professionals, managers, researchers, and individuals working to stop the spread of invasive species in the upper Midwest.

See more at: http://doitgreen.org/events/upper-midwest-invasive-species-conference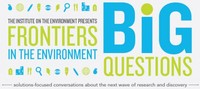 October 29th
Frontiers in the Environment: Big Questions
What Is the Role of the Environment in This Year's Minnesota Elections? With all the statewide constitutional offices up for grabs — plus a federal senate seat — it's a busy election year in Minnesota. Surveys show that while people care about the environment, they often don't make it the top issue when voting.

See more at: http://doitgreen.org/events/what-role-environment-year%E2%80%99s-minnesota-elections
November 7th through 9th
Future First: 2014 Women's Congress
Earle Brown Heritage Center, Minneapolis, MN

See more at: http://futurefirst.us/events/2014-congress/
Check out our

Green Community Calendar

for more green events.
Visit the

Do It Green! Minnesota facebook page

or follow us on twitter for information on more green events.
---
THE DO IT GREEN! DIRECTORY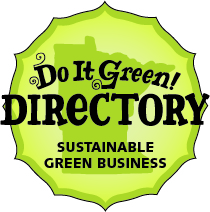 Do you want to support local, green businesses?
Then check out the Do It Green! Directory – it's bigger and better than ever!

This is your All-In-One resource for local sustainable and green businesses, nonprofit organizations and environmental government agencies.
Welcome New Directory Members:
Alliance for Sustainability - Linking Citizens, Congregations and Cities for Sustainable Communities.
Ames Farm Ltd - Raw, Local, Single-Source Honey from Watertown, MN:

The Artifakt - Handmade products for you and your home crafted with people and environment in mind.

A Greener Read - We ReUse and ReCycle used Books, DVD's, Video Games, and CD's in the greenest way possible. Look for our 24/7/365 Recycling throughout the ST PAUL/MPLS Metro Area and @ agreenerread.com
Junket: Tossed & Found - Junket is a community-, reuse-, and creativity-embracing South Minneapolis shop, with 3000 square feet full of secondhand treasures, local art + handmade gifts, and vintage creative supply.
Linden Hills Power & Light - a neighborhood-based organization aiming to shrink our local carbon footprint through education, community engagement and action.

Marvelous Melissa - darn!socks mice cat toys are simply holey wool socks, filled with organic catnip, recycled crinkly plastic, pistachio shells, and recycled pop bottle stuffing. Your cat will love me! marvelousmelissa.etsy.com

Solar Farm, LLC - Design and installation solar electric systems (also called PV or photovoltaic systems) and solar hot water systems. NABCEP certified PV installer on staff and installing solar since 2008.


Click here to see all the member listings in the Do It Green! Directory.

Shop Green! Shop Local!

Work for or own a green business or organization?
Apply to become a Do It Green! Directory member!
---
Do It Green! Minnesota on Amazon Smile
Do you shop at Amazon.com? The next time you make a purchase, do it through AmazonSmile and Amazon will make a donation to the charity of your choice, at no extra cost to you! Shopping with AmazonSmile offers all the options and security of shopping with Amazon, and as an added bonus, for eligible items Amazon will donate 0.5% of the purchase price to charity.
Just follow this link http://smile.amazon.com/ch/41-1980964 to have part of your next purchase support Do It Green! Minnesota. Look for the "Eligible for Amazon Smile donation." notation by the "add to cart" button to see if your items are eligible for the program.