Click to view this email in a browser

In July's Do It Green! Minnesota E-Newsletter:

* July 23rd Summer Clothing & Seed Swap
* 2016 Green Gifts Fair Vendor Application Available
* Co-Office Space Available
*
Green Events
*
Green Resources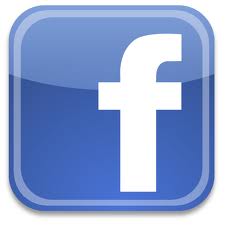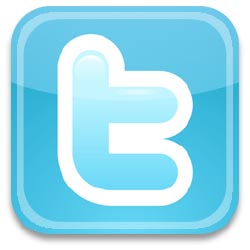 ________________________________________________________
SUMMER CLOTHING & SEED SWAP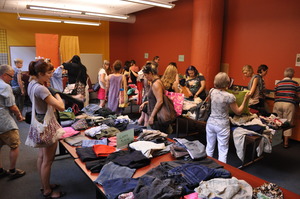 Saturday, July 23rd, 2-4PM
Mount Olive Lutheran Church
Bring in any clothing items that are no longer right for you and trade them in for "new" ones. This is a great opportunity to update your wardrobe without spending a penny! Bring as many items as you'd like and take home as many items as you'd like. No limits! We will also hold a Seed Swap of vegetable and flower seeds.
Event is FREE and open to the public. All styles, sizes, and types of clothes, shoes, and accessories (any age and gender) are welcome! Leftover items will be donated to charity.
More info...
See you there!!!
_________________________________________________________________
2016 GREEN GIFTS FAIR VENDOR APPLICATION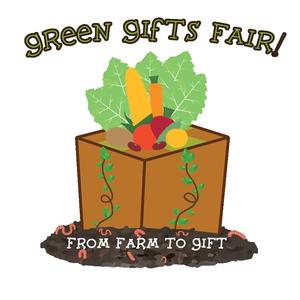 Vendor applications are now being accepted for our
11th
annual Green Gifts Fair
on Saturday, November 19th at the Midtown Global Market. This popular fair offers recycled, organic, fair-trade, local, and environmentally-friendly gifts for sale, as well as live music and fun hands-on
eco activities.
Last year an estimated 6,000 people were in attendance and we expect this year's event to be even larger!
Are you a farmer?
Join us this year as a vendor for our Farm to Gift theme and sell your canned, pickled or locally harvested goods that will be featured along with winter growing, composting and connecting to the earth activities!
Registration deadline is August 1st, 2016. Apply today as spaces fill up fast! Please email Laurie Jones, Green Gifts Fair Coordinator, at laurie@doitgreen.org with any questions.
____________________________________________
CO-OFFICE SPACE AVAILABLE
Do It Green! Minnesota is seeking an organization to share office space and expenses on a month to month basis with option to sign a year lease. Office space is very affordable with great amenities such as access to a copy machine, computer, printer, mailbox, FedEx, meeting spaces, event space, and restaurants. It is conveniently located inside the Midtown Global Market in Minneapolis with convenient bus routes, the Greenway bike trail and a parking ramp.
If interested, please inquire to Ami Voeltz at
ami@doitgreen.org
.
___________________________________________________________________
GREEN EVENTS
Blooming Alleys Bike Tour
Hosted by the Nokomis East Neighborhood Association and Metro Blooms. Meet at Sandcastle restaurant and take a bike tour of five Blooming Alleys near Lake Nokomis. Hear stories from project participants and view a variety of practices including raingardens, native plantings, and permeable pavement. Attendees will learn more about possible projects, connect with Metro Blooms and community members who have done these projects in the past, and discuss how to get involved or start their own Blooming Alleys project.
Thursday, July 14th, 6PM, Minneapolis.
Learn more...
2016 Eat Local Farm Tour
Explore your local farms as they open their doors for self-guided farm visits filled with activities for kids, learning and discovery.
Saturday, July 16th,
10AM-4PM.
Learn more…
Do It Green! Clothing & Seed Swap
Join us at our summer Clothing & Seed Swap.
Saturday, July 23rd, 2-4PM, Minneapolis.
Learn more...
Minnehaha Creek Cleanup
The Minnehaha Creek Cleanup is marking its 10th anniversary this year with three cleanup locations to choose from – Minnetonka, St. Louis Park and Lake Hiawatha in Minneapolis. This year's goal is to collect 4 tons of trash! Volunteers will be treated to a complimentary breakfast, free t-shirt, water bottle, trash bags and gloves! Following the cleanup, there will be a free barbeque lunch at Lake Hiawatha Park.
Sunday, July 24th.
Register here…
Pollinator Party: A Celebration of Bees
Celebrate the life and work of honeybees and wild bees. Learn from scientists and beekeepers, meet some bees, sample honey, engage in hands-on art, and
more. This free event is for all ages. Thursday, July 28th, 5-8PM, Minneapolis. Learn more...

Water Wednesday: Your Fall Yard
Learn how to keep a healthy yard while keeping the Mississippi River clean too! Practical tips to prepare your yard for fall will be provided by local expert Kim Sullivan and MWMO staff. Please RSVP to contacts@mwmo.org or 612-465-8780. Wednesday, August 10th, 6-7:30PM, Minneapolis. Learn more...
__________________________________________________________________
GREEN RESOURCES
Become a Master Water Steward
Are you concerned about water pollution? Is there a drainage problem in your yard or neighborhood that you want to fix? Want to get off the sidelines and help make real change? The Master Water Stewards program is a great opportunity to learn how to solve environmental problems in your community and to find a local network of energized leaders! The program will train, certify and support your work to install pollution prevention projects like raingardens on residential and commercial properties. Master Water Stewards access watersheds, educate communities, reduce pollutants and coordinate action. Application deadline for the next class of Stewards is September, 2016.
Learn more...
Adopt A Storm Drain
The City of Minneapolis has launched a new adopt-a-storm drain program for residents to help keep storm drains clear of leaves and other debris. With its lakes, creeks, waterfalls and the Mississippi River, Minneapolis prides itself on natural water. A big part of protecting our waterways is right on our streets. When it rains, stormwater carries grass clippings, leaves, dirt, cigarette butts, pesticides, fertilizers, antifreeze, road salt, paint, gasoline, motor oil and pet waste directly into Minneapolis lakes, creeks and the Mississippi River. Learn more…
Minneapolis Organics Recycling
The program collects fruits, vegetables, bones, meat, breads, eggshells, non-recyclable and food-soiled paper, and more for composting. The new organics recycling program is an easy way for residents to reduce waste. To take part, residents must sign up by filling out an
online form
, by contacting Solid Waste and Recycling at 612-673-2917 or at SWRcustomer@minneapolismn.gov. Even if you are not eligible to have organics recycling pick up where you live, you can bring your organics to one of seven drop off sites.
Learn more…
___________________________________________________________________