Click to view this email in a browser

In August's Do It Green! Minnesota E-Newsletter:

* Your Carbon Food Print
* 12th Annual Green Gifts Fair - Saturday, November 18th
* Green Gifts Fair Interns Needed!
* Call for Green Gifts Fair Volunteers
* October Clothing Swap - Save the Date!
* Green Events
* Green Resources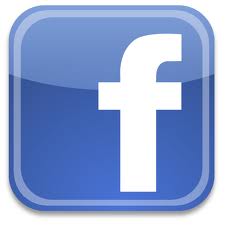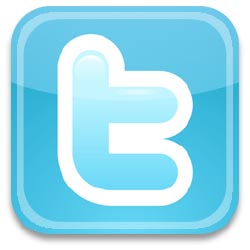 _________________________________________________________________
YOUR CARBON FOOD PRINT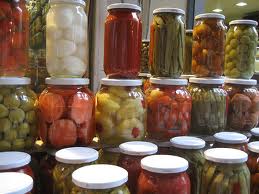 Have you ever considered that every bite of food you eat takes energy to grow, process, transport, store, prepare and discard? Did you know there are simple, every day choices you can make to lower your energy impact and your Carbon Food Print?

Eat Low on the Food Chain
Animal protein production requires more than eight times as much fossil-fuel energy than production of plant protein. Meat and cheese production also requires large amounts of pesticides, chemical fertilizer, fuel and water. The animals generate toxic manure and wastewater that can pollute our groundwater, rivers, lakes and streams. The number one way you can reduce your carbon food print is by eating less meat and less dairy.

Eat Local, Seasonal and Organic
Most conventional food travels an average of 1500 miles to get to your table while local food averages only 56 miles. You can go 100% local and completely eliminate transportation, manufacturing, and packaging emissions by growing your own food! Canning, freezing and drying to preserve your food can be a cost savings for you as well.

Organic farming can use 30-50% less energy than conventional. Most conventional crops are grown using applied fertilizer, pesticides and herbicides made from non-renewable petro chemicals. They degrade the soil and cause water pollution.

Buy Foods with Less Packaging
Food packaging accounts for 50% of all paper produced, 90% of all glass, and 11% of all aluminum. In 2013, the United States generated about 14 million tons of plastics as containers and packaging alone.

Packaging makes up about 50% of trash by volume. Excessive packaging also increases the cost of products and those costs are passed on to consumers. Choosing products with minimal packaging will save you money and reduce the amount of waste produced.
Buy items with the least packaging

Buy large containers of items

Avoid individually wrapped snacks

Buy unpackaged fruits and veggies like tomatoes, garlic, mushrooms and apples

Avoid single serve foods like juice boxes

Bring your own bags from home
Buy in Bulk
Buying in bulk saves a significant amount of packaging from being produced and then thrown away. The transportation costs to bring bulk food to your grocery store shelf are much less than packaged foods.

Avoid Food Waste
40% of our food in the U.S. is wasted every year. That's 25 pounds per person per month. At a local level, an average family in Minnesota loses $96 each month through food waste. Reducing waste and buying only as much as you can eat is one of the easiest way to reduce greenhouse gas and other environmental impacts of food.

Compost, Compost, Compost!
In Minnesota, in 2011, we buried in landfills or burned in incinerators over 3 million tons of trash. When trash is burned, it emits C02 and nitrious oxide. When food scraps and paper products break down in a landfill, they decompose anaerobically (without oxygen) and produce methane. About 30% of what we throw away each year could be diverted from the landfill and incinerators, and turned into valuable compost through backyard composting and commercial composting facilities through city wide composting programs.

Learn more about Your Carbon Food Print at our presentation at the Sustainability Stage at Eco-Experience at the Minnesota State Fair on Saturday, September 2nd at 4PM.
_________________________________________________________________
12TH ANNUAL GREEN GIFTS FAIR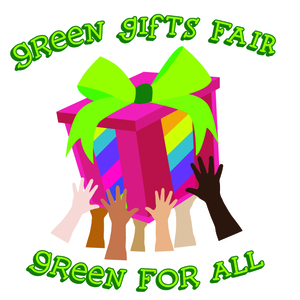 MARK YOUR CALENDARS!

Saturday, November 18th
10AM - 5PM
Midtown Global Market

Join us for our 12th Annual Green Gifts Fair on Saturday, November 18th! Visitors will have the opportunity to shop for environmentally friendly gifts, take part in green-living demonstrations and activities, win prizes at the silent auction, listen to live music on the mainstage and have fun with friends and family.

Celebrate our 2017 theme "Green For All":

- Shop with a diverse array of local artisans
- Learn new ways to build community
- Explore in our Creative Expressions Lab
- Enjoy Music, Workshops, Food Samples and more!
____________________________________________________________________________________________
GREEN GIFT FAIR INTERNS NEEDED
Do It Green! Minnesota is seeking an Assistant Demo Coordinator and a Low Waste Coordinator to help make our 12th Annual Green Gifts Fair a success!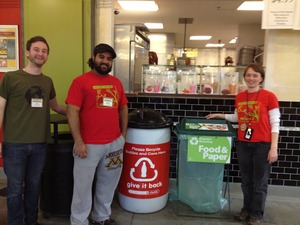 Assistant Demo Coordinator is an unpaid volunteer internship that offers experience planning and implementing a large event. Tasks include planning, organizing and managing 10-15 demonstration booths at our November 18th Green Gifts Fair, picking up donations and supplies, and managing day of volunteers. Requires approximately 5-10 hours/week August-September and 10-15 hours/week September-November.

Low Waste Coordinator is an unpaid volunteer position requiring 10-15 hours/week October-November, 2017 that offers experience with planning and implementing a large, low waste event. Tasks include planning and coordinating low waste stations, picking up supplies, and training and managing volunteers.

The Green Gifts Fair team meets monthly. These positions require individuals who are well organized, able to meet deadlines, possess excellent communication skills, and are self-directed. Positions include hours stated above, as well as event set up on Friday, November 17th (12–7PM) and assisting with the actual event on Saturday November 18th (7AM-7PM).

Please email your resume and a cover letter to Kristine Kvamme, Green Gifts Fair Coordinator at kristine@doitgreen.org. Applications will be reviewed on an on-going basis until filled.
_________________________________________________________________
CALL FOR GREEN GIFTS FAIR VOLUNTEERS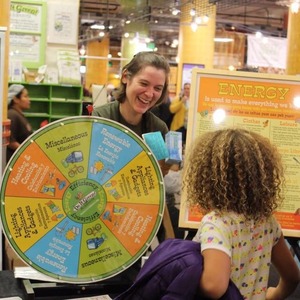 Do It Green! Minnesota is seeking volunteers to help us make our 12th Annual Green Gifts Fair a green year for all! The Green Gifts Fair, held

Saturday, November 18th

at the Midtown Global Market in Minneapolis, is a fun and eco-friendly way to kick off the holidays, with over 80 vendors, music, food sampling, green living demos, activities for the kids, and more!

The fair is made possible through the time and hard work of more than 50 volunteers. A list of available shifts and roles can be found below. Do you know someone or a group who might like to volunteer? Please pass along this posting and encourage them to sign up!

AVAILABLE SHIFTS AND ROLES
Saturday, November 18th
Set-Up Shift (

7AM – 10:00AM

)
Assist with vendor loading and unloading

Assist vendors with booth location and set-up

Put up signs, banners, directions and decorations

Monitor and run the volunteer check-in room
Morning Shift (

9:30AM – 12:30PM

)
Midday Shift (

12PM – 3PM

)
Afternoon Shift (

2:30PM – 5:30PM

)
Greet visitors as they arrive

Monitor and run the volunteer check-in room

Staff the passport activity prize booth

Interact with fair visitors at a demo table

Monitor waste stations

Assist vendors with their needs

Help monitor the silent auction table
Take Down Shift (

5PM – 8PM

)
Help with take-down and cleaning at the end of the Fair
If you would like to volunteer or have questions about volunteering, please contact Crystal Erickson at crystal@doitgreen.org with your interest and availability! Thank you!
_________________________________________________________________
OCTOBER CLOTHING SWAP - SAVE THE DATE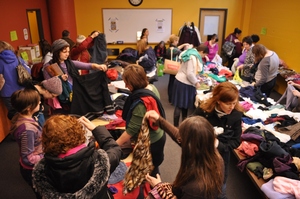 Sunday, October 15th
2–4PM
St. Louis Park Rec Center Banquet Room
3700 Monterey Drive
St. Louis Park, MN

Wardrobe in need of an update? Do It Green! Minnesota and the City of St. Louis Park are teaming up to sponsor a FREE clothing swap. Bring any clothing items that are no longer right for you and trade them in for "new" ones. All styles, sizes, and types of clothes, shoes, and accessories are welcome.

Bring and take as many items as you'd like. Please bring items clean/washed, but don't worry about folding or ironing. Worn/torn textiles will also be collected for recycling. Leftover items will be collected for charity, reuse or recycling.

Event is open to everyone. All ages and genders welcome!

Check out the Facebook event page for more details!
________________________________________________________________
GREEN EVENTS
Lake Hiawatha Clean Up
An essential part of keeping our waters clean is to pick-up trash along the shores and in the water. Join the Minnehaha Watershed Management Organization by collecting, weighing, and disposing of trash at this FREE, family-friendly clean-up. Saturday, August 19th, 10AM – 12PM, Minneapolis. Register here…

Fix-It Clinics
Get household items fixed for free and learn valuable repair skills at an upcoming Fix-It Clinic. Residents can bring small household appliances, clothing, electronics, mobile devices and more to receive free guided assistance from volunteers with repair skills to disassemble, troubleshoot and fix their items. Fix-It Clinics teach troubleshooting and basic repair skills, build community connections and reduce the number of repairable objects that are thrown in the trash. Dakota County Fix-It Clinic, Saturday, August 19th, 12-3PM, Burnsville

Eco-Experince at the Minnesota State Fair
A partnership between the Minnesota State Fair, the Minnesota Pollution Control Agency, and more than 150 organizations and businesses across the state, Eco Experience has become the second most visited exhibit at the fair. 2017 highlights include the We Are Water exhibit, a 15 ft. tall Paul Bunyan with a re-fashioned outfit to address Minnesota's extra-large clothing waste problem, and Backyard Phenology: Tracking Nature's Cycles in a Changing Climate which demonstrates how art, science, and place-based observations can come together to catalyze awareness of and action on seasonal events and climate change. Visitors can learn about energy efficient home improvements, how to create a more resilient yard, and much more. Thursday, August 24th – Monday, September 4th, 9AM – 9PM, Saint Paul. Learn more…

Reduce Your Carbon Food Print
Join Do It Green! Minnesota at the Sustainability Stage at Eco-Experience at the Minnesota State Fair for a presentation filled with easy tips to lower Your Carbon Food Print. Saturday, September 2nd, 4PM, Saint Paul. More info...

Metro CERT Annual Event
Join Metro Clean Energy Resource Team to celebrate our 10th year of connecting communities to clean energy resources! This year we will have a diverse offering of programming including a keynote speaker, a panel discussion, and table conversations on topics ranging from energy efficiency, to electric vehicles, to financing, to community solar, and more! Thursday, September 13th, 4 – 7:30PM, Saint Paul. Register here…
__________________________________________________________________


GREEN RESOURCES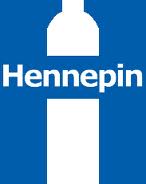 Compost Bin Sales
Hennepin County is selling compost bins to help you start composting your fruit and vegetable scraps and yard waste in your backyard. Bins are 3' x 3' x 3', made of cedar and wire mesh, and cost $50. You must
pre-order
a compost bin for pick up at a distribution event. Distribution events are scheduled for September 11th in Plymouth, September 24th in North Minneapolis and September 30th in Edina. Compost bins are also for sale at the
Hennepin County Drop-off Facility in Brooklyn Park
during regular facility hours; no pre-order needed.
More info…
Recycle Your Phone with Tech Dump's Cell Phone Summer
Tech Dump will cap their summer long campaign to collect ONE TON of cell phones at Eco-Experience at the Minnesota State Fair. The campaign brings attention to the need to keep electronics in use or properly recycled and out of storage. According to the latest EPA figures, only 11% of eligible mobile devices are recycled properly each year. The rest collect dust or end up in the landfill. We can do better!
More info...
Household Hazardous Waste Collection Events
Hennepin County will be hosting three more
hazardous waste collection events
in 2017 to provide residents a convenient opportunity to get rid of a variety of household hazardous wastes. Materials accepted include mercury-containing items, auto and fuel wastes, aerosols, paint, and more. Events are scheduled Friday, August 18th and Saturday, August 19th at South High School in Minneapolis and Friday, September 22nd and Saturday, September 23rd at City of Shorewood Public Works Site in Shorewood.
More info…
Attend a Water Quality Town Hall
The 25% by 2025 town halls will offer Minnesotans an opportunity to discuss the water quality challenges facing their communities and our state, learn from experts, and engage with policymakers. The town hall meetings build on the momentum from Governor Dayton's "25 by 25" Water Quality goal proposal. Dates and locations include August 16th in Mankato, August 17th in Marshall, September 5th in Crookston, September 6th in Saint Cloud, September 12th in Ely, September 13th in Bemidji, September 26th in Minneapolis, October 4th in Burnsville and October 5th in Stillwater.
Learn more…
Master Water Steward Program - Apply Now!
The Master Water Stewards program certifies and supports community leaders to install pollution prevention projects that educate community members, reduce pollutants from stormwater runoff, and allow more water to soak into the ground before running into storm sewer systems. Wherever you live, you can make a real difference in the health of our waters! Attend an info session August 22nd in Eagan, August 29th in Minneapolis, September 5th in Apple Valley, September 12th in Stillwater, or September 19th in Eden Prairie.
More info...
Non-Reusable Clothes/Linens Now Accepted at Hennepin County Drop-Off
Got torn or dried-in stained clothing? Not a problem. Clothes and textiles that can't be reused or donated now can be recycled. Hennepin County Drop-Off Facilities will take them, diverting recyclables from the garbage stream. Clothing, linens and other textiles not suitable for reuse include rags, torn or dried-in stained clothing, shoes or accessories, bedding, curtains, pillows, towels, table cloths, and stuffed toys. Reminder: If your used clothes can be reused, give them away, sell or donate them.
More info...
___________________________________________________________________