Click to view this email in a browser

In September's Do It Green! Minnesota E-Newsletter:


* Green Fall Yard Care
* Green Coffee Talk - Tuesday, September 25th
* Green Gifts Fair - Saturday, November 17th
* Green Gifts Fair Volunteers Needed
* Green Events


* Green Resources



_________________________________________________________________________________
GREEN FALL YARD CARE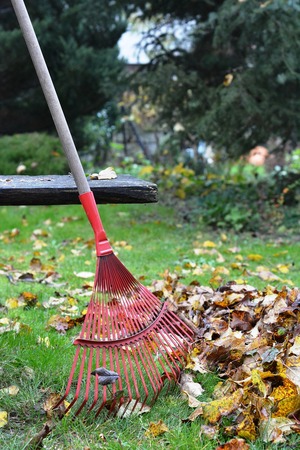 Fall in Minnesota brings changing leaves, cooler temps and more rainy days. Many people are unaware that the rain that falls on our houses, lawns or driveways runs directly into the storm sewer and into nearby lakes, rivers and streams. This water flows to the Mississippi River and eventually all the way to the Gulf of Mexico. Our actions upsteam directly effect the quality of water downstream.

Keep Grass Clippings and Leaves Off the Sidewalk and Streets
Always sweep grass clippings off of your sidewalk or driveway after you mow. Leave clippings on your lawn, use them for compost or bag them for city pick up. Rake leaves into garden beds for winter cover, use for compost or bag them for city pick-up. Yard debris (grass, leaves, and seeds) contains phosphorus and other nutrients. When this debris is carried by rain water to our lakes, it causes algae blooms that stress fish and wildlife and make it unpleasant for swimming or fishing.

Seed Bare Patches to Prevent Erosion
If you have trouble growing grass in a certain area of your yard, consider replacing that section of the lawn with other plants. Perennial plants, especially natives, are better than grass for infiltrating rain water and preventing nutrient runoff into the sewer system.

Fertilize Smart
If you choose to fertilize your lawn, be sure any fertilizer you use is phosphorus-free. Soils in our area are naturally high in phosphorus. Fertilization should be done in the fall, no more than once per year. Sweep up any fertilizer that spills onto hard surfaces to keep it from washing away into the storm sewer.

Aerate Your Lawn
Aeration improves the health of your lawn, as well as improving water infiltration. It allows water and nutrients to sink deeper into the soil, encourages roots to grow deeper and discourages weeds (which flourish in hard, compacted soils).

Adopt a Storm Drain
Debris, including leaves, trash, sticks and sand, regularly clog our storm drains. When you adopt a storm drain, you commit to clearing leaves and trash from your drain regularly (especially before it rains) in order to keep those materials out of our waterways. Dispose of any debris and litter in your trash, recycling or yard waste depending on material collected. Many cities, including Minneapolis, have Adopt a Storm Drain programs.

Scoop the Poop
Always pick up after your pets, both on your own property or on the go. Rainwater washes pet waste into lakes and streams. Pet waste contains bacteria that can cause illness and nutrients that can cause excessive algae blooms.

For more ideas, check out the following Green Living Articles: Achieving a Sustainable Lawn, Organic Lawn Care, Natural Lawn and Garden Care, Life in a Watershed, and Rain Gardens are Growing in Minnesota.

________________________________________________________________________________
GREEN COFFEE TALK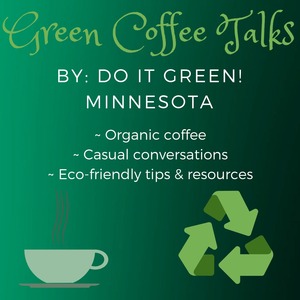 Green Coffee Talk with Do It Green!
Tuesday, September 25th, 7-8PM
Peace Coffee
3262 Minnehaha Avenue, Minneapolis

Are you looking to "Go Green" or need help along your Green Journey? Meet/collaborate with other like-minded, eco-friendly people. We'll discuss how to start making Green choices, how to overcome the challenges of staying green and share tips and resources! All are welcome!

Visit our Facebook event page for more information...
________________________________________________________________________________
GREEN GIFTS FAIR - SATURDAY, NOVEMBER 17TH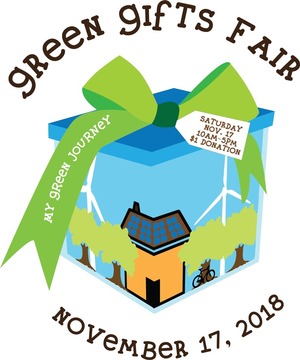 Save the Date!

13th Annual Green Gifts Fair: My Green Journey
Saturday, November 17th, 9AM - 5PM
Midtown Global Market
920 East Lake Street, Minneapolis

$1 Donation at the Door
Join Do It Green! Minnesota for our
13th Annual Green Gifts Fair! The theme this year is My Green Journey. Share and reflect on what you've learned on your green journey, the steps you've taken and how you have expanded the journey with your community. We are encouraging the participation of people from all diversities, backgrounds, and identities to come together, celebrate, and share our journey together!
85+ Green Vendors

Passport with Prizes

Music and Art

Silent Auction

Share Your Green Journey
Garden Lab and More!
​Stay up to date with the fair by following us on Facebook, Instagram, or Twitter!
________________________________________________________________________________
GREEN GIFTS FAIR VOLUNTEERS NEEDED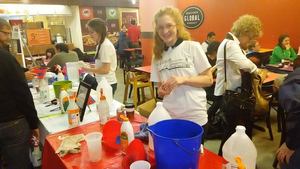 Do It Green! Minnesota is seeking volunteers to help us make the 2018 Green Gifts Fair a success! The fair is made possible through the incredible work of more than 60 volunteers. All volunteers will receive a Do It Green! Minnesota recycled t-shirt and an appreciation gift. A list of available shifts and roles can be found below. Do you know someone who might like to volunteer? Please pass along this posting and encourage them to sign up!

If you would like to volunteer or have questions about volunteering, please contact Crystal Erickson at crystal@doitgreen.org with your interest and availability.

AVAILABLE SHIFTS AND ROLES

Volunteer Coordinator Assistant - Must be available Friday, November 16th and Saturday. November 17th and be willing to attend at least one informational meeting in October or November. This person would primarily help with orienting volunteers to their roles, answering any questions from volunteers, and general assistance during the day of the fair.
Volunteer Event Photographer - Must be available all day on Saturday, November 17th to capture a variety of images of the fair. Please email alyssa@doitgreen.org for more information.

General Event Volunteers
Friday, November 16th
Friday Set-up (1:00pm - 4:00pm)
Assist with setting up chairs, tables, and decorations before the fair
Saturday November 17th
Set-Up Shift (7:00am - 10:00am)
Assist with vendor unloading and set-up

Put up signs, banners, directions and decorations

Help set up the silent auction

Monitor and run the volunteer check-in room
Morning Shift (9:30am - 12:30pm)
Midday Shift (12:00pm - 3:00pm)
Afternoon Shift (2:30pm - 5:30pm)
Greet visitors as they arrive

Monitor low-waste stations

Staff the passport activity prize booth

Interact with Fair visitors at a demo table

Monitor and run the volunteer check-in room

Assist vendors with breaks and errands

Help monitor the silent auction table
Take Down Shift (5:00pm - 8:00pm)
Help with take-down and cleaning at the end of the Fair including demo booths, vendor booths, silent auction items, and low-waste stations
______________________________________________________________________________
GREEN EVENTS
Perennial Plant Exchange and Seed Documentary
Free documentary and plant exchange. Everyone is welcome. Tuesday, September 25th, 6:30PM, Columbia Heights. More info…

Metro Area Children's Water Festival
The purpose of the festival is to raise participants understanding of how water makes everyday life possible. Through understanding the water cycle, and its importance to natural resources, participants learn to appreciate our natural environment and apply conservation measures for sustained water resources. Wednesday, September 26th, Saint Paul. More info…

Tour de Trash
The Tour de Trash is a half-day field trip to waste and recycling facilities reoccurring annually. The field trip takes participants to a landfill, compost site, recycling center, and The Recycling Zone. Tour de Trash is open to all Dakota County residents aged 16 and over. Friday, September 28th, 8:30AM-3PM, Dakota County. Register here…

Litter Be Gone Clean-Up Events
Help beautify our streets and public spaces by picking up recyclable and non-recyclable litter on your blocks, boulevards, sidewalks, streets, alleys and community green spaces. City-wide volunteer cleanups will be held October 4th to 13th, 2018, in Minneapolis. More info…

Sustainable Home Tour
The Minnesota Renewable Energy Society (MRES) Sustainable Home Tour is a free, self-guided event that is open to the public. The tour is designed to help spread knowledge of sustainable living practices by connecting homeowners to the curious public. The event consists of numerous locations statewide that have agreed to showcase sustainable features of their homes and buildings. Saturday, October 6th, various locations. More info…
______________________________________________________________________________


GREEN RESOURCES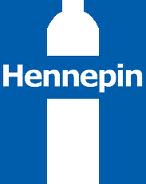 Hennepin County Choose to ReUse
Hennepin County's Choose to Reuse coupons
are now available. These coupons will help you get great deals on quality products while protecting the environment by practicing reuse. Coupons are valid August 1st through October 31st at more than 50 local reuse retailers. More info...

Hennepin County Medicine Drop Boxes
Unwanted or unused medicines should be brought to a medicine drop box for safe and proper disposal. Properly disposing of unwanted medicines is important to prevent abuse or poisoning and protect the environment. Prescription drug abuse and accidental poisonings from medicines are a problem, and medicines flushed down the drain or disposed of in the trash can contaminate bodies of water, harm wildlife and end up in drinking water supplies. NorthPoint Health and Wellness Center in north Minneapolis recently opened a medicine drop box in partnership with Hennepin County. Additionally, independent pharmacies including CVS, Health Partners, Park Nicollet and Walgreens have recently added medicine drop boxes at select locations. There are now 30 medicine drop boxes throughout the county. See a map and listing of the drop boxes. For more information, contact Ryan Gastecki at ryan.gastecki@hennepin.us or 612-348-8994.

ReUse Minnesota Volunteer Ambassador
Are you passionate about saving our planet for future generations? What about telling people about ways they can help preserve the environment? Then this volunteer opportunity will be a great fit for you! The mission of ReUSE MN is to support sustainable living and reduce waste. The ReUSE MN business community connects you to local, thrifty and eco-friendly goods and services. ReUSE MN is looking for volunteer ambassadors that will spread the mission of ReUSE MN to organizations and individuals throughout the state of Minnesota. More info…
________________________________________________________________________________