Click to view this email in a browser

In March's Do It Green! Minnesota E-Newsletter:
* Swapping Made Easy - A Guide to Planning & Hosting Your Own Swap
* Do It Green! Magazines & Earth Day Kits Available
* Do It Green! Board Positions Open
*
Green Events
*
Green Resources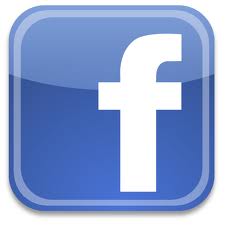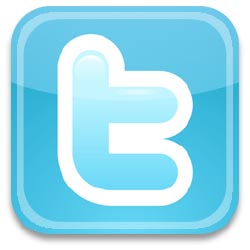 ______________________________________________________
SWAPPING MADE EASY!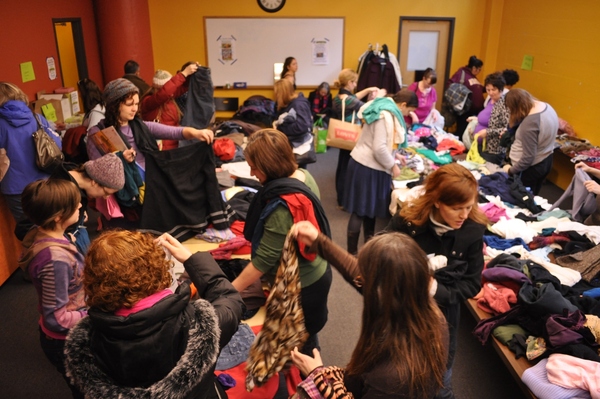 Do It Green! Minnesota
held a Winter Clothing & Seed Swap on January 30th in Minneapolis. 111 attendees brought in a whopping 1195 lbs of clothing! 663 lbs were swapped and 532 lbs were donated.
Swapping is a great way to eliminate waste and engage in reuse. Instead of throwing away items you no longer want, you give them to someone who can use them. Instead of purchasing a brand new item, you can reuse items you receive from others. Swapping can also be a way to provide items to people who cannot afford to purchase them. Swaps are a wonderful way to meet new people and to build a sense of community.

Do It Green! Minnesota has compiled a guide to planning and hosting swaps called Swapping Made Easy! We hope to encourage more groups and organizations to hold their own reuse events.
Tips for Holding a Swap
Hold a swap with an existing group, such as a workplace, neighborhood association, church, school or club.

Make sure attendees know what items will be accepted at the swap.

Find a space large enough for the number of people you want to attend and for the number of items being swapped.

Be sure to have plenty of tables to swap items.
Advertise your swap through email, websites, notice boards etc.
Have plenty of signage for the event to lead people to the event and to help them locate where to find or place swap items.
Have several volunteers on hand to help set up, take down, and greet visitors.
Donate leftover swap items to charity.
Download our complete swap guide
here
and get swapping!
__________________________________________________________________
DO IT GREEN! MAGAZINES & EARTH DAY KITS



Do It Green! Magazines & Earth Day Kits Available for Distribution!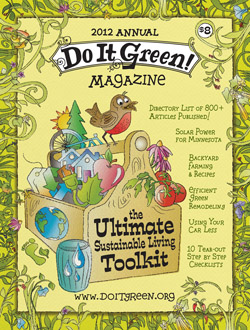 Planning an Earth Day event? Looking for valuable green resources to share with your school, co-workers, Green Team or other organization? Do It Green! Minnesota is offering free Handout Kits featuring our
Food Print Guide
,
Home Water Audit Checklist
, and
Seed Saving Guide
, as well as handouts on Energy, Pesticides and Reducing Trash. Some handouts are also available in Spanish.
Past issues of the Do It Green! Magazine are available for free distribution as well. These green living guidebooks offer hundreds of articles, tips and resources written by local authors. Most of the content in our guidebooks is not dated and the resources and tools listed are current and relevant.
If you are interested in picking up an Earth Day Kit or distributing guidebooks at an upcoming event, please contact Kristine Kvamme,
kristine@doitgreen.org
.
_____________________________________________
DO IT GREEN! BOARD POSITIONS OPEN


Are you interested in supporting Do It Green! Minnesota's mission of helping Minnesotans live greener? Consider becoming a board member! We have two board position openings at this time. We are seeking individuals who have a passion for promoting green living in Minnesota and would like to help grow our organization and get hands on experience with working in our community.
Please contact Board Chair Andy Schakel,
schakelal@hotmail.com
, for more details.

___________________________________________________________________
GREEN EVENTS
Fix-It Clinics
Get household items fixed for free and learn valuable repair skills at an upcoming Fix-It Clinic. Residents can bring small household appliances, clothing, electronics, mobile devices and more to receive free guided assistance from volunteers with repair skills to disassemble, troubleshoot and fix their items. Fix-It Clinics teach troubleshooting and basic repair skills, build community connections and reduce the number of repairable objects that are thrown in the trash.

Dakota Valley Fix-It Clinic, Saturday, March 19th, 12-4PM, Inver Grove Heights
Ramsey County Fix-It Clinic, Saturday, March 26th, 12:30-3:30PM, St. Paul
Film: Minnesota Stories in a Changing Climate
Watch Climate Generation and TPT's collaborative documentary
"Minnesota Stories in a Changing Climate"
on the big screen in the Birchwood Café's Community Room. Part of Climate Generation's
Climate Minnesota: Local Stories, Community Solutions
project, the film shares six stories of how climate change is affecting our state's varied regions and residents.
Monday, March 28th, 7-9PM,
Birchwood Café, Minneapolis.
More info...
Metro Blooms Raingarden Workshops - Register Now
Help keep our lakes and rivers clean while creating a beautiful and bee/butterfly-friendly habitat in your yard! These workshops by Metro Blooms will give you an overview of our DIY approach to raingardens and native plants, as well as resources for hire if you need some extra help. You'll receive recommendations for your property with one-on-one assistance from Metro Blooms landscape designers and Hennepin County Master Gardeners, as well as information about cost share programs and how you can apply. Workshop dates include
March 31st, April 6th, April 13th, April 23rd, April 28th.
Register here...
__________________________________________________________________
GREEN RESOURCES
Metro CERT Clean Energy Accelerator

Communities across Minnesota are looking to take action on clean energy projects, but sometimes knowing where to start, who to involve, and how to get from an idea to a completed project are steps that make the process seem daunting. Making those difficult steps easier, and getting through them faster, is what the Clean Energy Accelerator is all about. Ideal participants are community-based organizations or groups that are committed to achieving one or more goals around energy efficiency or renewable energy. Participants include local governments, schools, neighborhoods, utilities, faith organizations, civic groups, and business associations. Apply by March 24th.
Learn more...
Compost Bin and Rain Barrel Pre-Order Available Now
Pre-order a compost bin or rain barrel online today from Recycling Association of Minnesota and pickup at the distribution event of your choice. Discounts available on compost bins for Dakota, Ramsey and Anoka County residents. Learn more...
Energy Fit Homes
The new Energy Fit Homes program is a certificate program that focuses on energy efficient upgrades that are cost-effective to the homeowner, making it the only certification of its kind. The program is provided by the Center for Energy and Environment (CEE) and Neighborhood Energy Connection. Energy Fit Homes is a tangible way to show that your home meets energy efficiency standards. Learn more…
BizRecycling Grants
If you manage a business or organization in either Ramsey or Washington County, BizRecycling grants can help you kick start or reinvigorate your existing recycling program! Starter grants provide the funding you may need to get a recycling or food waste/organics recovery program up and running at your location. Funds can be used for purchasing equipment and supplies, or in creating the educational materials needed to educate staff or inform the public. Learn more…
__________________________________________________________________