_________________________________________________________________
YEAR END GIVING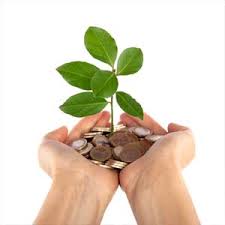 As you make plans for your year end giving, we ask you to consider supporting
Do It Green! Minnesota's
mission to educate and engage Minnesotans about sustainable lifestyles and to promote strong, local communities. Gifts like yours will allow us to give sustainability presentations, purchase organic seeds for our Seed Library, provide free print resources at our kiosk in the Midtown Global Market, host free clothing swaps, enhance our annual Green Gifts Fair celebration, and continue to add to our free online resources.
You can donate online here.
Thank you in advance for your continued support!
________________________________________________________________
FUROSHIKI: ALTERNATIVE GIFT WRAP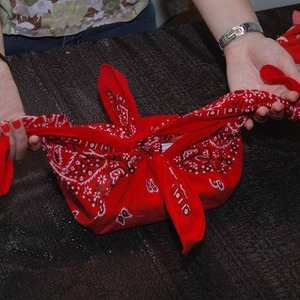 The goal of our annual
Green Gifts Fair
is to educate Minnesotans on the many ways we can all reduce our environmental impact during the holiday season. Here are the "green facts" about wrapping paper:
Wrapping paper and shopping bags alone account for about 4 million tons of trash annually in the U.S.
Wrapping paper is often dyed and laminated.
Wrapping paper may contain non-paper additives such as gold and silver coloring, glitter and plastics that are not recyclable.
Wrapping paper can be very thin and may contain few high quality fibers for recycling.
Wrapping paper usually has tape on it which makes the recycling process more difficult.
If every American family wrapped just three presents in reused materials, it could save enough paper to cover 45,000 football fields.
One of our most popular green living demos at the fair is our Furoshiki demonstration.
Furoshiki
is a Japanese gift wrapping technique using a single piece of square cloth. There are many different Furoshiki techniques and ways to wrap different types of gifts. You can find a
list here
or search for "how to" videos on youtube.com. Furoshiki is fun and festive, and a great way to reduce holiday waste!
________________________________________________________________
HOW TO AVOID WINTER SALT USE POLLUTION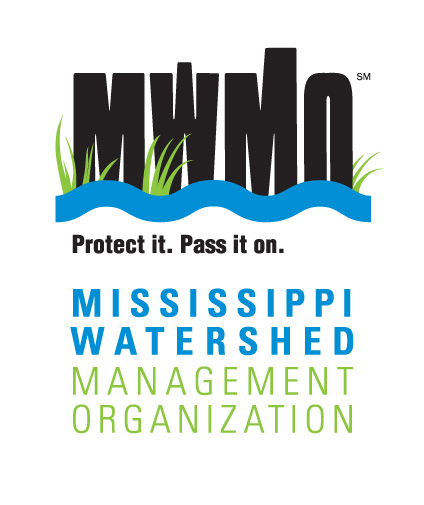 All road salt and deicer products create pollution and are bad for plants, animals, and water quality. Salts and many deicers contain chloride, which is toxic to things that live in our rivers, lakes and wetlands. Just one teaspoon of salt is enough to pollute five gallons of water forever. You can do your part to prevent chloride pollution by following these simple tips when maintaining your sidewalks and driveways this winter.
Shovel and Scrape First
If It's Too Cold, Don't Use Salt
Use Sand to Provide Traction
If You Must Salt, Use as Little as Possible
Learn more by visiting the Mississippi Watershed Management Organization's website
http://mwmo.org/blog/fight-snow-ice-without-polluting/
___________________________________________
GREEN EVENTS