Click to view this email in a browser

In February's Do It Green! Minnesota E-Newsletter:

* Get Outdoors This Winter
* Board Position Openings
* Raised Garden Bed Kit for Sale
* Green Events
* Green Resources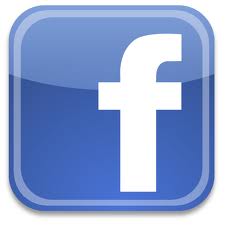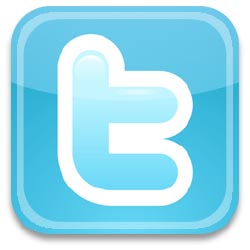 __________________________________________________________________
GET OUTDOORS THIS WINTER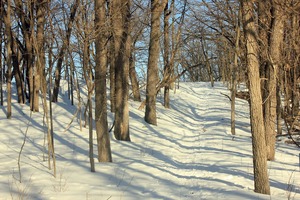 Minnesotans often say that the key to surviving long months of snow, ice, and below zero temps is to get outdoors and embrace winter head on.

Try an Outdoor Sport
Downhill skiing, cross country, skiing, snow shoes, and ice skating are great winter activities for the whole family. Many facilities rent winter equipment so you can try as many activities as possible without needing to purchase and store expensive items.

Explore Minnesota State Parks
Our state parks are the perfect place for getting outdoors and enjoying this unique and beautiful time of year. Many offer fun, family friendly winter events as well. More info…

Check out a Nature Center
Nature Centers in the Twin Cities are wonderful places during the winter. Spend an afternoon hiking the trails or attending a program at Dodge Nature Center, Wood Lake Nature Center, Richardson Nature Center, or Maplewood Nature Center.

Visit Your Local Park
Look no further than your local park for winter fun! Sledding hills and ice skating rinks are great places to spend a winter afternoon. The Minneapolis Parks system includes more than 20 miles of cross country ski trails, seven lakes for ice fishing, plus areas to walk, bike, bike, sled, snowshoe and skate.
_____________________________________________________________________________________________
BOARD POSITION OPENINGS
Would you like to share your skills and connections with the sustainability community? Come join our board!

We have two board positions open and are hoping to find board members with any of the following:
Connected to a community we have not served to help us open up new relationships and connections for educating residents about green living.
Experience and skills with fundraising, sponsorship and/or membership to help us build and expand our financial support for our events and programs.
We are a small working board that offers a relaxed and fun atmosphere. We believe in supporting each other's ideas and passions while working towards the goal of educating all Minnesotans about reducing our impact on the environment and our communities.

If you are interested in learning more about our board positions or our organization, please e-mail Ami Voeltz at ami@doitgreen.org. Thank you!
__________________________________________________________________
RAISED GARDEN BED KIT FOR SALE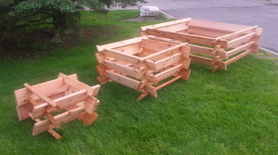 We have one raised garden bed for sale for $150 (retails at $385). The dimensions are 4'x 4' x 2'. Assembly requires that you stack the boards together in a Lincoln log fashion. There is a total of 12 boards. If you're interested in purchasing this bed, please email
alyssa@doitgreen.org
to arrange for payment and pick up.
Thank you to
Organic Bob
for their donation of the bed as a fundraiser for Do It Green! Minnesota.
__________________________________________________________________
GREEN EVENTS
Fix-It Clinics
Get household items fixed for free and learn valuable repair skills at an upcoming Fix-It Clinic. Residents can bring small household appliances, clothing, electronics, mobile devices and more to receive free guided assistance from volunteers with repair skills to disassemble, troubleshoot and fix their items. Fix-It Clinics teach troubleshooting and basic repair skills, build community connections and reduce the number of repairable objects that are thrown in the trash.

Ramsey County Fix-It Clinic, Saturday, February 24th, 10AM-1PM, St. Paul
Hennepin County Fix-It Clinic, Sunday, March 11th, 12-4PM, Osseo

Landscaping for Clean Water Workshops
These FREE events are open Dakota County residents. At these workshops, see examples of beautiful raingardens and shoreline restorations that help clean up local ponds and lakes and stabilize shoreline erosion problems. Learn about dozens of native plants that can enhance flowerbeds and provide habitat for butterflies. Monday, March 5th, 6:15PM, Burnsville and Tuesday, March 27th, 6:15PM, Farmington. More info…

Talk Climate Institute – Register Now
Join Climate Generation: A Will Steger Legacy for a two-day intensive workshop designed to empower people to talk about climate change. Understand the powerful factors that shape opinions, gain the practical skills needed to influence behavior, and inspire commitments to solutions. Monday, March 12th – Tuesday, March 13th, Saint Paul. Register here…
__________________________________________________________________


GREEN RESOURCES
Become a Friends of the Mississippi River "River Gaurdian"
Your voice is essential to our efforts to protect, restore and enhance the Mississippi River! From banning pollutants to passing strong rules to guide local riverfront development, many of FMR's victories are thanks to our strong base of advocates. More info…

Right Light App
The Right Light App is a free resource that helps people pick out the perfect energy-efficient LED light bulb for their needs. The app was created by the Clean Energy Resource Teams and University of Minnesota Extension. More info…

Non-Reusable Clothes/Linens Now Accepted at Hennepin County Drop-Off
Got torn or stained clothing that can't be donated for reuse? Don't throw them away! Recycle them instead. Clothes and textiles that can't be reused or donated can now be recycled through Hennepin County. Clothing, linens and other textiles (including rags, torn or dried-in stained clothing, shoes or accessories, bedding, curtains, pillows, towels, table cloths, and stuffed toys) can be dropped off at facilities. More info...
__________________________________________________________________