Click to view this email in a browser

In August's Do It Green! Minnesota E-Newsletter:


* Green Harvest
* Green Gifts Fair Vendor Application Open
* Green Gifts Fair Volunteers Needed
* Green Events


* Green Resources



________________________________________________________________
GREEN HARVEST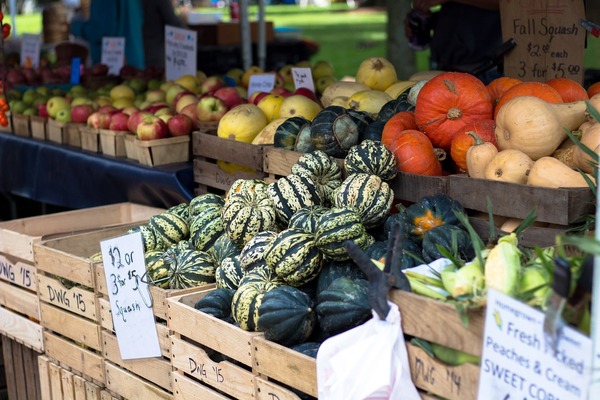 Late summer and early fall in Minnesota means a bounty of homegrown and local fruits and vegetables. Backyard (and front yard) gardeners can finally enjoy the fruits of their labors as they harvest tomatoes, cucumbers, zucchini, green beans, eggplant and more! Farmer's markets are also a great place to find local, seasonal, fresh and organic food. And when you support your local farmers, you eat more environmentally-friendly as well.

Transportation and refrigeration account for part of our Carbon Food Print. On average, non-local food travels 1,500 miles to get to your plate while local food travels 56 miles. Eating local also creates local jobs and promotes sustainability and transparency in our food system.

Canning, freezing or drying your fall harvest is beneficial to your health, your wallet and the health of the planet. By preserving local, homegrown food, you can avoid the energy costs associated with the processing, packaging and transportation of store bought food.
Check out our Home Food Preservation Guide for lots of tips and tricks.

Take a canning class through your local food co-op or community education program.

Consider combining your harvest with friends, family or neighbors to create a larger batch of delicious salsa, chutney or sauce.

No yard? Buy produce at your local Farmers' Market or search the Minnesota Grown Directory.

Start making plans for next season by saving your seeds now! Download our directions for Seed Saving here.
Check out more Do It Green! Minnesota food related resources on topics like Cooking Locally in Minnesota, Eating Low on the Food Chain, Effects of a Plant-Based Diet, and more!
________________________________________________________________
GREEN GIFTS FAIR VENDOR APPLICATION OPEN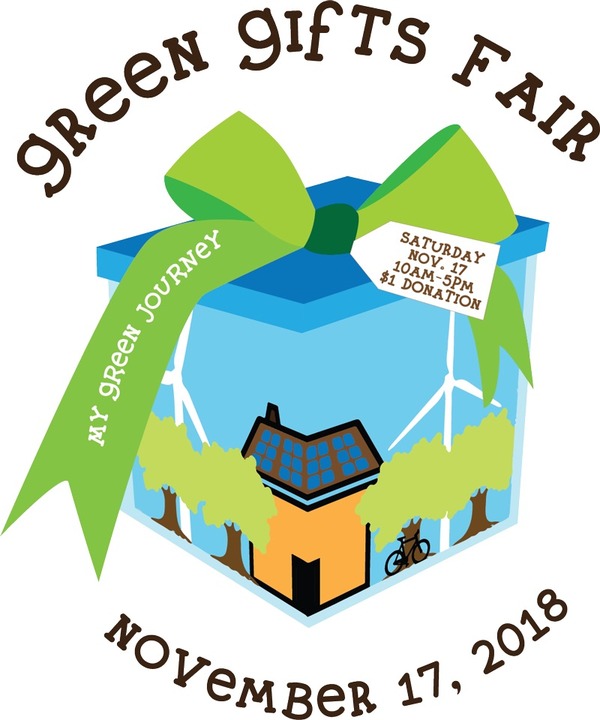 Do It Green! Minnesota will host its 13th Annual Green Gifts Fair on November 17th, 2018 at Midtown Global Market. This event educates the Twin Cities on how to reduce waste around the holiday season and encourages the giving of environmentally sustainable gifts. Over 6,000 visitors to the Fair have the opportunity to shop for environmentally friendly gifts, take part in green-living demonstrations and activities, win prizes at the silent auction, listen to live music on the mainstage and have fun with friends and family.

This year, the Green Gifts Fair announces its theme "My Green Journey" encouraging the participation of people from all diversities, backgrounds, and identities to come together to create an earth-friendly holiday season for all to enjoy.

Do It Green! Minnesota is now looking for local eco-friendly artists, nonprofits and green businesses to apply as vendors for the 80+ booths throughout the Midtown Global Market. Local artists may apply for a Green Fair Booth at $135, and Green Businesses may apply for a booth at $235. Scholarship booths are available for potential vendors who are reaching diverse audiences but are in need of support to participate. Applications will be accepted through September 1st, 2018 if spots remain.

Whether you're an artist, business, or nonprofit looking to reach a new audience on your products and mission, you won't want to miss this opportunity! Please visit https://fair.doitgreen.org/ to apply today!
________________________________________________________________
GREEN GIFTS FAIR VOLUNTEERS NEEDED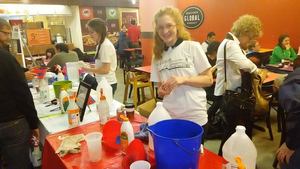 Do It Green! Minnesota is seeking volunteers to help us make the 2018 Green Gifts Fair a success! The fair is made possible through the incredible work of more than 60 volunteers. All volunteers will receive a Do It Green! Minnesota recycled t-shirt and an appreciation gift. A list of available shifts and roles can be found below. Do you know someone who might like to volunteer? Please pass along this posting and encourage them to sign up!

If you would like to volunteer or have questions about volunteering, please contact Crystal Erickson at crystal@doitgreen.org with your interest and availability. Want to get more involved in the planning process? We are also looking for a Volunteer Coordinator Assistant!

AVAILABLE SHIFTS AND ROLES

Volunteer Coordinator Assistant - Must be available Friday, November 16th and Saturday. November 17th and be willing to attend at least one informational meeting in October or November. This person would primarily help with orienting volunteers to their roles, answering any questions from volunteers, and general assistance during the day of the fair.

Friday, November 16th
Friday Set-up (1:00pm - 4:00pm)
Assist with setting up chairs, tables, and decorations before the fair
Saturday November 17th
Set-Up Shift (7:00am - 10:00am)
Assist with vendor unloading and set-up

Put up signs, banners, directions and decorations

Help set up the silent auction

Monitor and run the volunteer check-in room
Morning Shift (9:30am - 12:30pm)
Midday Shift (12:00pm - 3:00pm)
Afternoon Shift (2:30pm - 5:30pm)
Greet visitors as they arrive

Monitor low-waste stations

Staff the passport activity prize booth

Interact with Fair visitors at a demo table

Monitor and run the volunteer check-in room

Assist vendors with breaks and errands

Help monitor the silent auction table
Take Down Shift (5:00pm - 8:00pm)
Help with take-down and cleaning at the end of the Fair including demo booths, vendor booths, silent auction items, and low-waste stations
__________________________________________________________________
GREEN EVENTS
Eco-Experience at the Minnesota State Fair
A partnership between the Minnesota State Fair, the Minnesota Pollution Control Agency, and more than 150 organizations and businesses across the state, Eco Experience highlights the many ways Minnesotans can change their habits to make a difference in energy effeciency, recycling and reuse, and air and water quality. Thursday, August 23rd-Monday, September 3rd, 9AM – 9PM, Saint Paul. Learn more…

Fix-It Clinics
Get household items fixed for free and learn valuable repair skills at an upcoming Fix-It Clinic. Residents can bring small household appliances, clothing, electronics, mobile devices and more to receive free guided assistance from volunteers with repair skills to disassemble, troubleshoot and fix their items. Fix-It Clinics teach troubleshooting and basic repair skills, build community connections and reduce the number of repairable objects that are thrown in the trash.

Ramsey County Fix-It Clinic, Saturday, August 25th, 10:30AM-1:30PM, New Brighton
Hennepin County Fix-It Clinic, Saturday, September 8th, 12-4PM, Brooklyn Center

Reduce Your Carbon Food Print
Join Do It Green! Minnesota at the Sustainability Stage at Eco-Experience at the Minnesota State Fair for a presentation filled with easy tips to lower Your Carbon Food Print. Wednesday, August 29th, 2PM, Saint Paul. More info...

10th Annual Monarch Festival
The Festival celebrates the monarch butterfly amazing 2,300 mile migration from Minnesota to Mexico with music, food, dance, hands-on art, native plant sales and plenty of opportunities to get up close with monarch butterflies, learn about their habitats, and what you can do to make a difference. Saturday, September 8th, 10AM-4PM, Minneapolis. More info...
________________________________________________________________


GREEN RESOURCES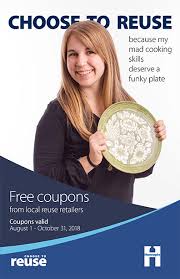 Hennepin County Choose to ReUse
Hennepin County's Choose to Reuse coupons are now available. These coupons will help you get great deals on quality products while protecting the environment by practicing reuse. Coupons are valid August 1st through October 31st at more than 50 local reuse retailers.
More info...
Master Water Steward Applications Now Open
Developed by Freshwater Society in 2013, the Master Water Stewards program is a volunteer education and outreach program designed to equip citizens with the knowledge and skills needed to help improve water quality at the grassroots level. Stewards are certified by participating in a broad training curriculum led by experts in the fields of hydrology, stormwater management, water policy, community-based social marketing, landscape assessment, and installation of clean water practices. At the end of the certification process, all Stewards must complete a capstone project that captures rainfall and allows more water to soak into the ground and lead a community outreach event. Stewards then become a point of knowledge and influence in their communities. Apply here...

Ramsey County Hazardous Waste Collection
Many household products you use to clean your kitchen and bathroom, maintain your car and home, and control animals and insects contain hazardous materials. If a container has the words caution, warning, danger or poison on the label and still has product inside, it does not belong in the trash. Use Ramsey County's free household hazardous waste collection sites for safe disposal. Monthly mobile sites include August – Saint Paul, September – Saint Paul, and October – Maplewood. Mobile sites are open Fridays 10AM – 6PM and Saturdays, 9AM-4PM. More info…
__________________________________________________________________