---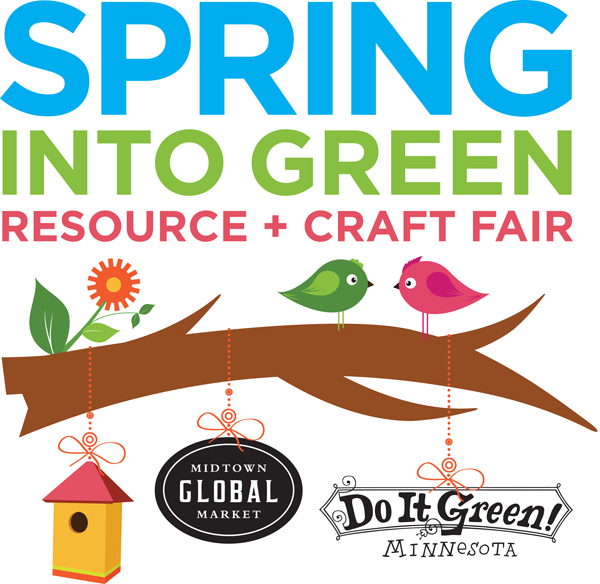 Saturday, March 14, 2015
10am-5pm
Midtown Global Market
$1 Donation accepted at the door

* Resources for greener living
* Conversation cafes
* Local & eco craft vendors
* Music & kids activities

Come to gather resources & tools and for conversation about bringing environmental change into your work, school, neighborhood or spiritual communities this Earth Day.

There will be experts on different topics from food, energy, transportation and more to discuss environmental issues and to give you ideas on how to address them in your communities through education, displays, demos, and activities for this coming April's Earth Month.

There will also be music, kids activities, local craft vendors and over 30 global restaurants to choose from!

If you would like to be a vendor ($50) or educator (free) at Spring Into Green, click here to complete the online application by February 10th.

Brought to you by Do It Green! Minnesota and the Midtown Global Market. Event Partners include the Alliance for Sustainability and Hennepin County Environmental Services.

---
WINTER CLOTHING SWAP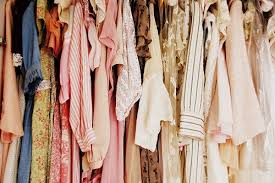 Hosted by Do It Green! Minnesota
Saturday, February 7
Midtown Global Market lower level
2pm - 4pm
Open to the public (any age and gender). All styles, sizes, and types of clothes, shoes, and accessories are welcome!
Please consider making a freewill donation at the door to support Do It Green! Minnesota and our sustainability programming.
For more details please visit the
Winter Clothing Swap page
.
---
RESOURCES FROM THE GREEN COMMUNITY
Wild Ones 2015 Design With Nature Conference
February 21st, 2015, 8:30 am to 4:00 pm
Nicollet Island Pavilion, Minneapolis, MN
Learn more...


Lightning Talks & Project Ideas: CERTs 2015 Conference March 10-11
On March 10-11, 2015 the CERTs Conference will be coming to St. Cloud, and there will be a central focus on getting projects done. On March 10th you'll have the chance to attend a region-specific breakout session to identify top project ideas and themes in your region. Learn more...
---
GREEN EVENTS

A New Year - A New Story: Cultivating Courage in Community
A Future First Co-Sponsored Event with Northland Sustainable Solutions and Minnesota Pachamama Community. Saturday, January 31st, 2015, from 12:30 to 4:30 p.m. at Walker Community United Methodist Church. Learn more...



Happy Groundhog's Day!
Tuesday February 2nd 2015 10:30am – 12:00pm: Join us as we celebrate Groundhog's Day. Stop by Theodore Park any time during the event. Read a story, make a craft, play games, touch animal furs and go on your own groundhog scavenger hunt. Learn more about these animals and about this American holiday. Will the groundhog see his shadow this year? Ages 2-6. $5 dollars per child; adults free. Register Here!

Snowshoeing When the Moon is Full
Join us on snowshoes as we hike through Theodore Wirth Park while the moon is full. Follow animal tracks, listens for owls' calls and enjoy nature's evening beauty. Join us for one or both sessions. $5.00 per person. Snowshoes are provided.
Tuesday February 3rd 2015, 6pm-8pm

---
THE NEW 2015 DO IT GREEN! DIRECTORY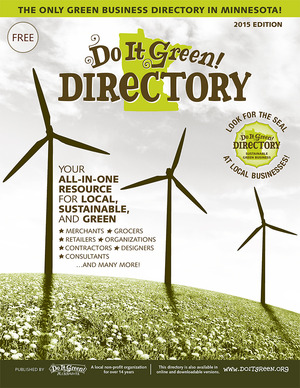 Do you want to support local, green businesses this holiday season?
Then check out the new 2015 Do It Green! Directory and a listing of our vendors that participated in November's Green Gifts Fair for ideas on where to shop.
Pick up your copy at your favorite food coop, coffee shop, library or green retail store.
If you would like to distribute the free directory at your retail or office location, please contact Ami Voeltz to set up a delivery at ami@doitgreen.org.
Click here to see all the member listings in the Do It Green! Directory.
Shop Green! Shop Local!
Work for or own a green business or organization?
Apply to become a Do It Green! Directory member!
---
DO IT GREEN! MINNESOTA POSITIONS AVAILABLE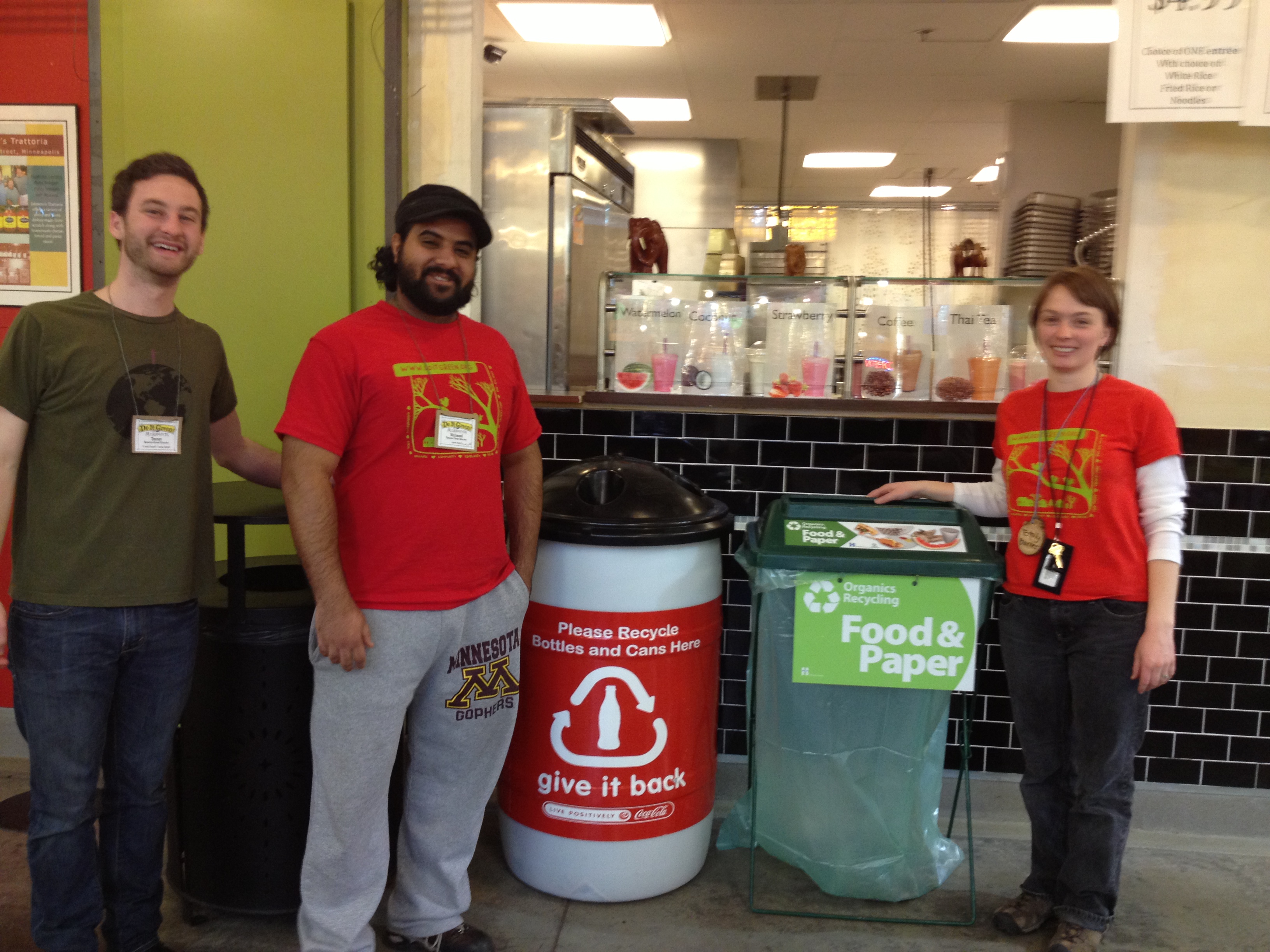 Join Our Team!
Office & Outreach Manager
Part time paid position at $10/hour 12 hours / week that will manage daily office tasks and community outreach activities for the organization.
Do It Green! Directory Manager
Pat time contract position for 12 hours / week, paid on a contract basis and option for bonus. The Directory Manager will help reimagine and manage the production of our 2016 Do It Green! Directory with member renewals and recruiting and the compiling of green living articles.
Green Events Coordinator
Part time internship position for 7-15 hours / week with a stipend offered. This position will manage and plan three main green and low waste events throughout the year, including our 10
th
Annual Green Gifts Fair.
Please apply no later than Tuesday, February 10th by submitting a cover letter and resume to Executive Director, Ami Voeltz at ami@doitgreen.org. Applications will be reviewed on an on-going basis until filled.