Click to view this email in a browser

In April's Do It Green! Minnesota E-Newsletter:

* April is Earth Month
* Summer Intern Needed
* Board Positions Open
* Green Events
* Green Resources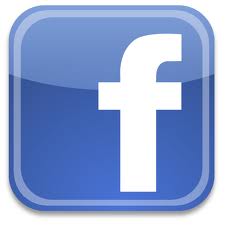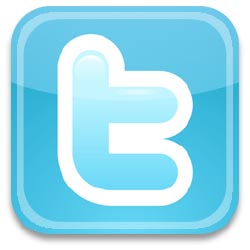 _________________________________________________________________
APRIL IS EARTH MONTH

April 22nd is Earth Day. Here are ideas for taking action this month and every month.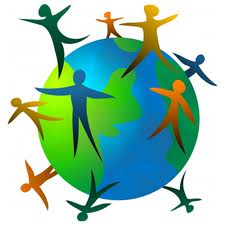 At Home

Plastics: Make a pledge to avoid unnecessary plastics such as disposable forks and cups, and bags when shopping.

Home Energy & Water Use: Print our Home Energy Checklist and our Home Water Checklist for many helpful tips on how to save energy, water and money.

Food: Lower your Carbon Food Print by eating less meat, buying foods in bulk to avoid packaging waste, meal planning to minimize food waste and composting your food scraps.

In Your Yard: Install a raingarden to infiltrate water running off your home and property, avoid the use of pesticides on your lawn, leave your dandelions as food for the bees, and plant native trees, shrubs and perrenials for pollinator habitat.

In Your Community

Clean-Up: Look for an Earth Day Clean Up near you! There are 37 clean up sites in Minneapolis this year where neighbors will come together to pick up trash and keep it out of our waterways.

Get Involved: Become a Master Recycler/Composter, a Recycling Block Leader, a Master Water Steward or a River Guardian.

Hold a Teach In: Concerned citizens from all walks of life organized teach-ins at the first Earth Day in 1970. Around the USA, they gathered to learn the facts about environmental degradation happening around them. Earth Day teach-ins helped educate and mobilize citizens across America to demand that Congress act to protect the environment. Ultimately, this activism led to the landmark Clean Air Act, Clean Water Act, and other groundbreaking legislative accomplishments. More info from Earth Day Network…

Read Up: The Minnesota legislative session is in full swing and there are many environmental policy changes being discussed, proposed and voted on in April. Take some time to inform yourself and then reach out to your elected officials to let them know how you feel about these issues.


________________________________________________________________
JOIN OUR TEAM! SUMMER INTERN NEEDED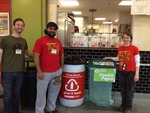 Do It Green! Minnesota is seeking a volunteer summer intern for 15 hours/week. The intern will assist with social media, event promotions, grant research, website content editing, maintaining our information kiosk at Midtown Global Market and general office tasks. Additional hours for representing Do It Green at community events may also be available. Intern will work independently with direction from team members. Some work may be done from home. This is an unpaid position. Please send your resume and letter of interest to Kristine Kvamme at kristine@doitgreen.org.




__________________________________________________________________


BOARD POSITIONS OPEN

Are you interested in supporting Do It Green! Minnesota's mission of helping Minnesotans to live greener lives? Consider becoming a board member!

We are seeking individuals who have a passion for promoting green living in Minnesota and have experience working with diverse communties. Help grow our organization and build a healtheir, more sustainable community. Please contact Board Chair Ami Voeltz at ami@doitgreen.org for more details.
________________________________________________________________


GREEN EVENTS

Worn Wear Tour Repair Fair
The Worn Wear Tour is an event created by the University of Minnesota, government organizations, Twin Cities local businesses, student groups, and Patagonia, that promotes upcycling and reuse of clothing and materials on college campuses. There will be opportunities to repair and upcycle old clothing, fix damaged electronics, and other activities centered around sustainability and reuse. Free and open to public. Wednesday, April 5th, 10AM - 8PM, Minneapolis. More info…

The True Cost - Film Screening and Sustainable Fashion Show
This is a story about clothing. It's about the clothes we wear, the people who make them, and the impact the industry is having on our world. The price of clothing has been decreasing for decades, while the human and environmental costs have grown dramatically. The True Cost is a groundbreaking documentary film that pulls back the curtain on the untold story and asks us to consider, who really pays the price for our clothing?

Sustainable design fashion show by UMN Apparel Design students.

Wednesday, April 5th, 5 - 8PM, Minneapolis. More info…

Corcoron Alleycat Trash Parade
Join us as we clean-up our alleys and draw attention to the importance of keeping trash/recycling/compost out of our drains and watershed. We'll be making beautiful music, stenciling the storm drains, sidewalk chalking motivation and, of course, picking up trash/recycling and compost! Kid-friendly event. Bring work gloves/trash pickers if you have them! All are encouraged and welcomed. Saturday, April 8th, 9:30AM – 12PM, Minneapolis. More info…

Minnesota Water Action Day
This all-day event will include a rally, issue trainings and meetings with your legislators to let them know we care about our water. Come for all or part of the day. There will be trainings in the morning, both on how to actively engage legislators and on the water issues that we face in Minnesota. Throughout the day there will be events and other ways to keep people engaged, and the rally will be held in the Capitol Rotunda at 1pm. Wednesday, April 19th, 8AM - 4PM, Saint Paul. More info and registration…

2nd Annual Stillwater Earth Day Celebration
Over 25 booths and family-friendly activities. Kayak on the St. Criox, e

lectric cars, Story Time trolley, r

eusable cloth bags given to first 50 attendees, Stillwater business specials all day,

live music and more!

Hosted by S.E.E.D and Sustainable Stillwater. Saturday, April 22nd, 10AM – 2PM, Stillwater. Free. More info…

Minneapolis Earth Day Clean Up
This annual event is held at more than 37 sites throughout the City of Minneapolis and is the largest volunteer effort in the City. It is a collaborative effort between the Minneapolis Park and Recreation Board (MPRB) and City of Minneapolis Solid Waste and Recycling. Saturday, April 22nd, 9:30AM-12PM, Minneapolis. Find a clean up site…

Kid's Climate March
This Earth Day, kids will take to the streets and march for climate justice! Why? Because young people know climate change is real. They know it is human caused. They know their future is at stake. They are insistent that our leadership take action. And they are not interested in excuses. The Kids Climate March is co-hosted by iMatter, Climate Action Kids and Climate Generation, and is partnering with the March for Science Minnesota happening that same day. Our marches will merge and proceed to the Capitol together, with the kids leading the march. Saturday, April 22nd, 9:30AM – 1PM, Saint Paul. RSVP here…

Lauderdale Nature Preserve Earth Day Clean Up
A Community Clean Up of the woods and pond areas in the Lauderdale Nature Preserve will include picking up trash and identifying buckthorn. Event is hosted by Lauderdale residents and guided by Conservation Minnesota. Saturday, April 22nd, 10AM - 12PM, Lauderdale. More info…

Wargo Nature Center Earth Day Celebration
Free, fun filled family Earth Day celebration complete with a climbing wall and light refreshments. Learn about Wargo's unique offerings and activities, make your own earth art project to take home, listen to live music, explore the trails, and enjoy the lovely spring weather! Also, be sure to visit the Earth Day Fair, where local organizations will provide information and businesses will showcase earth-friendly products. Saturday, April 22nd, 12:30 – 3PM, Lino Lakes. More info…

Clean up the River Gorge
This is a family-friendly event providing an excellent opportunity to get outside and work together to help improve this treasured area. We've returned to this site year after year and have noticed a dramatic improvement in the area thanks to dedicated volunteers like you! To participate, simply show up at either E 36th St & W River Parkway or E 44th St & W River Parkway at or after 9:30 a.m. to sign-in with Friends of the Mississippi River staff. We'll provide all of the supplies, however, if you have your own gloves feel free to bring them along. Sturdy shoes are strongly suggested as well as dressing for the weather, layers are encouraged. Saturday, April 22nd, 9:30AM – 12PM, Minneapolis. More info…

When Climate Change Comes Home
The first of a 6- part series from Transitions Longfellow of expert speakers and community conversations about the real effects that climate change will have on our community and what we might do to begin to prepare for the changes ahead. Paul Moss, MN Climate Adaptation Specialist with MPCA will share data from the state climatologist about how climate change is already affecting our weather, and what we can expect to see in the next 10 years and years following. We'll watch the TPT show, "Climate & Health" to learn who in our community is most immediately vulnerable to health issues. We'll end with a brainstorm session on what we can do as a community to begin to prepare for change. Saturday, April 22nd, 9:30AM – 12PM, Minneapolis. More info…

East Metro Clothing Swap
Come celebrate Earth Day Weekend at East Metro Clothing Swap! Bring things that just don't work for you anymore but that are clean and in good shape: clothing, shoes/boots, purses, coats, accessories, health and beauty items. Sunday, April 23rd, 3 - 6PM, Maplewood. More info…

4th Annual Dandelion Honey Pastry Chef Challenge
This annual celebration of the pollinator advocacy campaign Healthy Bees, Healthy Lives presents talented pastry chefs from the Twin Cities competing in a fun challenge using dandelion honey as their only sweetener. Dandelions are one of the first flowers in the spring where bees find food. Wednesday, April 26th, 6 - 9PM, Minneapolis. More info and tickets…

MCEA's Women's Breakfast
"Be Your Own Environmental Hero: Fresh Strategies Without The Politics", will focus on ways women can affect social change for the better outside of the political process. The goal is to empower women to take action, and help them make strategic decisions about how to be part of positive change. Join 250 women for a morning of networking, socializing, panel presentation, and empowerment. Ticket includes breakfast buffet. Thursday, April 27th, 7:30 – 9AM, Saint Paul. More info…

Nature-Based Learning Conference for Educators
Dodge Nature Center and Preschool is offering a one-day conference to give educators an opportunity to observe and learn about nature-based education. Find inspiration, engage in dialogue with colleagues and learn practical ideas to help incorporate nature-based education into your classroom and school environment. Friday, April 28th, 8:30AM – 4PM, West Saint Paul. Register by April 14th. More info…

The Circle that Bridges Community - Guardianship of Water
Northland Sustainable Solutions invites you to build bridges that move us toward personal and planetary transformation. We are acting together in environmental conversation for ecological restoration. We believe real solutions emerge when take time to fully understand each other and the common concerns we face. On May 3rd, we celebrate our interconnection and shared responsibility for the guardianship of water. Wednesday, May 3rd, 5 - 8:30PM, Saint Paul. More info and tickets…
__________________________________________________________________


GREEN RESOURCES



Compost Bin and Rain Barrel Pre-Order Available Now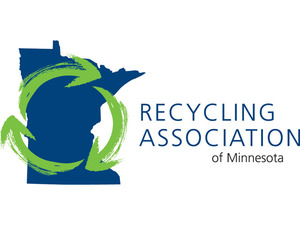 Pre-order a compost bin or rain barrel online today from Recycling Association of Minnesota and pick-up at the distribution event of your choice. Compost Bins are $64, Rain barrels are $84. Residents of Anoka County, Dakota County, Ramsey County and the City of St. Louis Park will receive a discount. Rain barrels and compost bins make it more convenient to reduce waste and conserve water. More info…

Metro Blooms Resilient Yards Workshops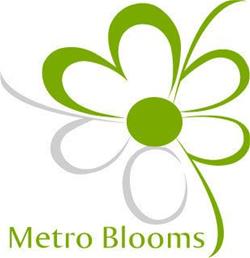 Unseasonably warm weather, long droughts and flooding rains are the new normal for spring and summer in in Minnesota. Learn how your yard can adapt to and even help mitigate threats posed by these extreme weather events. Participants receive an overview of Minnesota's changing weather patterns and ways to minimize their impact in your yard by using turf alternatives, raingardens, and other resilient-yard practices. Plus 1 on 1 design assistance from Metro Blooms, Blue Thumb landscape designers and U of M Extension Master Gardeners from Hennepin County. Workshops are available on a number of days and locations. More info…

Become a Recycling Block Leader
Do you live in Minneapolis? Become a Recycling Block Leader and spread the word about recycling and waste reduction on your block. Recycling Block Leaders will receive email updates from the City and pass this information along to their neighbors. Educational topics will change over time. The first priority will be to encourage neighbors to participate in the organics recycling program and to answer any questions they have on what's acceptable and what is not. Recycling block leaders can order educational resources, like brochures, yard signs, and more, to distribute to their neighbors. More info...

Non-Reusable Clothes/Linens Now Accepted at Hennepin County Drop-Off
Got torn or dried-in stained clothing? Not a problem. Clothes and textiles that can't be reused or donated now can be recycled. Hennepin County Drop-Off Facilities will take them, diverting recyclables from the garbage stream. Clothing, linens and other textiles not suitable for reuse include rags, torn or dried-in stained clothing, shoes or accessories, bedding, curtains, pillows, towels, table cloths, and stuffed toys. Reminder: If your used clothes can be reused, give them away, sell or donate them. More info...

Tech Dump Drop Off Day at Lakewinds Coops
Lakewinds Co-ops and Tech Dump will team up on technology recycling events at all three co-op locations on Saturday, April 8th from 9 am to 1 pm. All are welcome to bring computers, cell phones, tablets, chargers, and cords to dispose of them in a FREE,

environmentally safe way, while also supporting a nonprofit. N

ote that large electronics will not be accepted. Please see website for full list. Lakewinds Chanhassen (435 Pond Promenade, Chanhassen 55317), Lakewinds Minnetonka (17501 Minnetonka Blvd, Minnetonka 55345) and Lakewinds Richfield (6420 Lyndale Ave S, Richfield 55423). More info...
___________________________________________________________________