I was always looking outside myself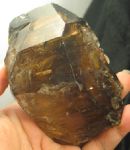 for strength
and confidence.
But it comes from within;
it is there all the time

~Anna Freud
Time has been passing quickly around TOSOTS. Although seemingly quiet, there has been a a whirlwind of activity behind the scenes. Our personal spiritual journeys have been quite interesting, leading me to spend more time away from my desk and more time pursuing hands on healing work. But new crystals are appearing on the site on a fairly regular basis. There's nothing specific to highlight this month, but you'll find a wide array of amazing healers. Just to name a few...
Spessartine Garnet
Himalayan Quartz Shiva Pairs
Sugilite Freeforms
Diopside
White Moldavite
Click here to check out all of our latest updates!
But what about the sale I hear? Ah, it's the season to celebrate. Late spring and summer always bring out the birthday celebrations around TOSOTS, with Mary's in May and myself in June. And to share the love, why not have a sale?
So to celebrate my birthday this week we're having a sale good for one week only!
20% Off Site Wide!

Save 20% off all purchases, No coupons to apply, discount will be taken at checkout! Valid thru 6/23/2011!
Father's day is just around the corner and I just have to give a special thank you to my father. He is the silent partner of TOSOTS, there to give advice and lend support whenever and where-ever he can. He often crops pictures, uploads pages and did much of the work transitioning our inventory to our new website. So thank you dad, we truly appreciate all that you. And to all supportive and loving dads out there, we salute you!