---
Women of Heart is Here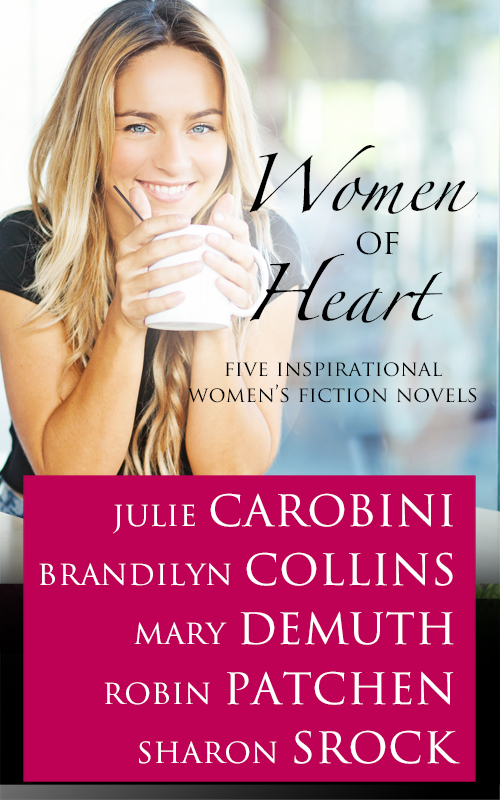 HAPPY Fall ~
Wanted to let you know that
Women of Heart
- 5 inspirational women's fiction novels for $0.99 - releases TODAY.
A huge shout out and THANKS to all of you who spread the word through social media! We appreciate you SO much.
If you're new to my newsletter, let me tell you what this collection includes:
That Dog Won't Hunt
by Brandilyn Collins
The Quarryman's Wife
by Mary DeMuth
Finding Amanda
by Robin Patchen
Callie
by Sharon Srock
... and
Sweet Waters
by me :)
You may have read
Sweet Waters
, but I hope you'll consider picking up the collection to discover four precious authors and their books. Here's where you can download a copy (ltd. time discount):
Amazon:
http://www.amazon.com/dp/B00ZYBN7J6
B&N:
http://is.gd/5zLe5S
iBooks:
http://is.gd/3hmxHH

Kobo: https://store.kobobooks.com/en-US/ebook/women-of-heart

Happy Fall Reading!

---
Sneak Peek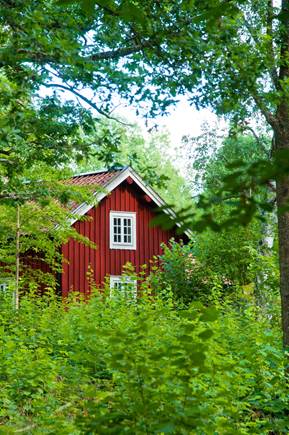 As promised, here's a sneak peek of
The Christmas Thief
, a mystery novella I'll be releasing next month exclusively on Amazon. The cover is in progress, but from the photo to your left, you may have already guessed that it involves a little red cottage in the woods. Of course, this particular area of wooded amazingness also happens to be near the sea ... :-)
Set on the wooded and wonderful Northern California coast,
The Christmas Thief
is the story of Tasha McHenry who buys a fixer upper to heal from a broken engagement. When Marc Shepherd shows up to build a house on the property next door, Tasha is devastated by the disruption to her peaceful paradise. But when someone begins to sabotage Marc's project ~ suspicion turns to Tasha.
I'll drop a note your way when the pre-order link is live. If you don't have a Kindle, you can download a
Kindle App
for free use on your iPhone, iPad, or PC.
---
Goodbyes and Hellos
It's been a bittersweet summer as we've said goodbye to our daughter so she can finish out her college year in Italy. Ten months is a long time for this mama, but I love hearing about her adventures in the Toscana region. Hoping we'll be able to cross the pond for a visit!
We've also said hello to our youngest child's senior year. What?! She's sassy and smart and I'm excited to see what the future holds for this baby of mine. Oh, but empty nest? Not so sure about that. I may need some consoling from those of you who've already experienced it!
Ah, well. Also wanted to let you know that I've completed a full-length novel that will soon move into the editing stage. Beta reader feedback has been super positive, so I'm excited to share this story with you! Please watch for release date information in a future newsletter, okay?
Thanks for your support and many blessings on your fall season!
Julie
Col. 3:23
juliecarobini.com