Summer is here
(
Can you see me swooning?
),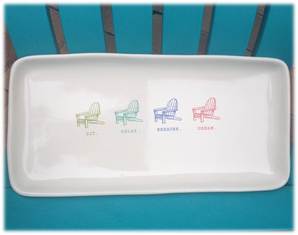 My sweet aunties gave me this platter for my birthday back in April. On it are four Adirondacks with the words: Sit. Relax. Breathe. Dream.
Don't you love it?
Instead of hiding it away in a cabinet, I put it in my garden window and smile every time I see it. When life becomes overwhelming - and I know it can - I hope you'll think of this and smile too :-).
---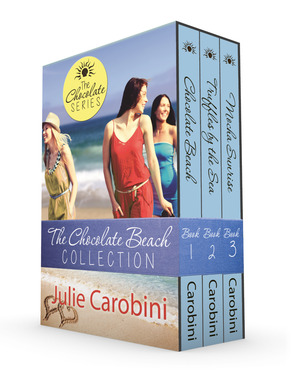 Exciting news:
The Chocolate Beach Collection: The Chocolate Series of Inspirational Beach Romances
releases today across most ebook platforms. You can grab a copy for only $0.99 through June.
If you've been a reader for a while, you know that the first two books in the collection -
Chocolate Beach
&
Truffles by the Sea
- were written a few (ahem) years back. I went on to write other stories, but many readers asked for a third book in that original series. So late last year
Mocha Sunrise
completed the set.
For the first time, all three books are available in one ebook collection. The price rises in July, so if you'd like to grab a discounted copy for your e-reader, please do!
Available for download at:
Amazon
BN
Apple
Kobo
---
The Spa at Winter Beach - Free to new subscribers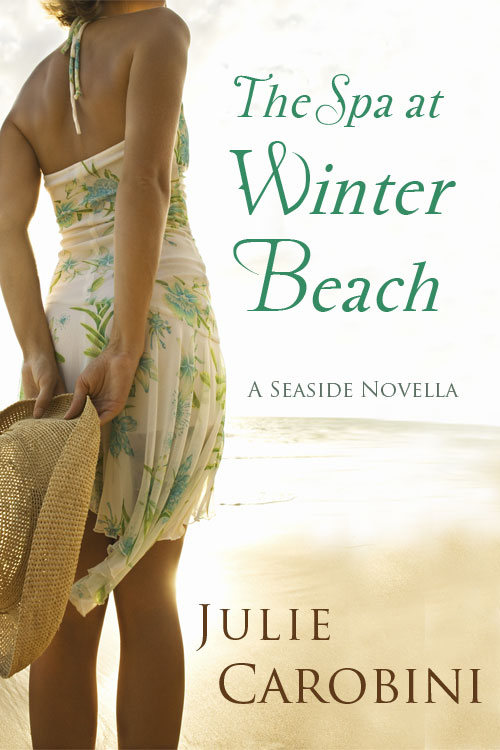 I'd love for new readers to find my books, so if you have a friend who'd like to grab a free one, please forward them this newsletter or send them this link:
http://www.juliecarobini.com/free-book/
If they sign up for my newsletter, they will automatically receive a free copy of
The Spa at Winter Beach
to load onto their e-reader.
---
Other News

One of my publishers, B&H Books, is dropping the price of a couple of my Otter Bay Novels to $.99 on on Kindle and iBooks only from 6/16 - 6/23. You will find them here: A Shore Thing (Kindle), A Shore Thing (iBooks) & Fade to Blue (Kindle), Fade to Blue (iBooks).

Local to Ventura? Print copies of Mocha Sunrise are available at Bank of Books and Abednego Book Shoppe.
I'm currently in negotiations to write an island love story. If all goes well, I'll be sailing to distant shores soon ... all in the name of research, of course! :)
Finally, I hope you'll bookmark the Beach Lovers Gallery on my website. I've put up some photos to give us all ahhh! moments this summer and have plans to add more soon.
Here's wishing you many moments this summer to Sit. Relax. Breathe ... and Dream!
Julie
writer & beachcomber
JulieCarobini.com
Facebook/AuthorJulieCarobini
Col 3:23