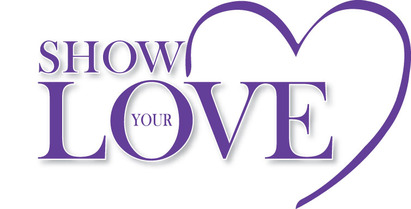 You did it! In February, the LMS community donated $10,000
for research. Thank you for opening your hearts and investing in a cure.
If you attended the LMSdr Conference in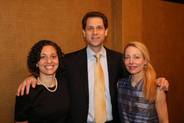 New
Je
rsey/NY in April, videos of the presenters are now available! Email
Sharon
to get your
VIP code
to view the videos
HERE.
For those who did not attend, if you make a donation toward LMS research
HERE
you will receive the videos as our thank you gift!
(
Drs. D'Angelo, Tap and Hensley at LMSdr Conference. P
hoto by
Tom Zapcic Photography
)
26 Years Thriving with ULMS
by daughter Ines Jarvis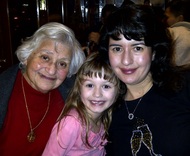 Ines, Juliana and Ines
My mother, Ines de Almeida was diagnosed with LMS in 1990 after going in for a routine hysterectomy as a result of troublesome fibroids. The pathology came back as LMS. The thinking in 1990 was to simply leave her alone as they had "gotten it all."
Fast forward 14 years to 2004.
My mother experienced chest pains. A hospital visit revealed a questionable mass in her lung and that mass led to grueling lung surgery. By then, my mother was 76 years old.
After her lung surgery, my mother had additional surgeries, radiation, chemo, and cyberknife as the disease was found in her neck, gluteal, shoulder, pancreas and more. In the early days, I had her followed by our local oncologist on Long Island as well as MSKCC but then gained confidence in our local oncologist.
At the beginning of 2015, shortly before her 87th birthday, we decided to cease all treatments. Her last treatment was a mild dose of Doxil, but it didn't make a dent so her doctor released her from formal care. She got discharged from hospice because she was doing too well. At 87, we weren't going after anything else as that would alter her qualify of life.
I never ever dreamed she'd make it to where she did, but my mother was incredibly tough, resilient and steadfast in her religious belief. I believe those elements helped her. All on a barely 5 ft. frame! She also lived with us and the love of her family, relationship with my daughter (her granddaughter) and crazy antics by our three small dogs made for a great deal of laughter, which we all felt made for good medicine. She also enjoyed her glass of wine.
At 88, she had other medical challenges but on August 13th 2016 we lost her to LMS. Her passing was peaceful and I couldn't wish anything better for her.
Have you survived with leiomyosarcoma for 7 years or more? Want to share your story and pass the hope forward to those who need it? Contact Sharon 2SharonAnderson@gmail.com