Dear Readers,
After three years of work, I'm excited to reveal that the Edgar-award winning Dan Fortune private eye novels are finally back in print, for the first time in Kindle & trade paperback.
You can read all 17 in sequence, starting with
Act of Fear
(1967) & continuing to
Cassandra in Red
(1992).
Hailed by readers & critics, the books are terrific detective tales & bring to life the colorful periods in which they were written.
Our family is thrilled. We hope you will be, too.
Happy reading!
Gayle
_______________________________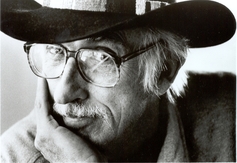 Meet Dennis!


Den & I were married for some 20 years, two authors raising children & writing constantly. It was a busy, engaging, & fulfilling life.
Den was significantly older than I & taught me a lot about writing. But I could never master the mystery form, & as hard as he tried, he never understood how to write a thriller.
This was a good way to avoid a lot of fights. We used to laugh about that.
Dennis Lynds published some 60 novels and 200 short stories.
"To spin tales as intriguing and thought provoking as these for decades is a remarkable enough achievement. Even more remarkable is the sustained quality.... It takes style to bring that off. Bravery, too, of course." Dick Lochte,
The Los Angeles Times

Buy the Dan Fortune Books!