Dear Friends, Fans & Family....

Hello everyone! Usually Jan writes her beautiful commentary, but this month it's me….JD.

I want to begin by gifting you with a video of a new song.

This February, at the 12th annual Positive Music Festival in Tampa, I had the opportunity to write a song with two of my favorite songwriters and people, Karen Drucker and David Roth. We found that we shared a common concern about the state of things in our country and the world. "Home of the Brave (Immigrants and Pilgrims and Refugees)" came together over two days as we did our best to approach this complicated subject with heart and humanity.

It's clear that there is a worldwide crisis concerning immigration and the thousands upon thousands of refugees.
My heart is breaking as a mother is separated from her children, and deported from our country….as people flee their war-torn homeland, hoping to find a new home for themselves and their children. I can no longer remain silent. I feel like it's time for me to take a stand.

I remember the words of Martin Niemöller, the German pastor, who after World War II said….
First they came for the Socialists, and I did not speak out—
Because I was not a Socialist.
Then they came for the Trade Unionists, and I did not speak out—
Because I was not a Trade Unionist.
Then they came for the Jews, and I did not speak out—
Because I was not a Jew.
Then they came for me—and there was no one left to speak for me.

Our good friends,Sherry Hursey and Rick Cowling of TOtl Entertainment, have spent countless hours, giving of their time, energy, and expertise to put this video together. Sherry and Rick created the video at no charge. If you are moved to contribute to their media advocacy non-profit, you may do so by clicking here.

All of us, Sherry, Rick, Karen, David, and I ask you to help us get this message out into the world. Please share it with your friends!

Click here to watch the video:
Home of the Brave
(Immigrants and Pilgrims and Refugees)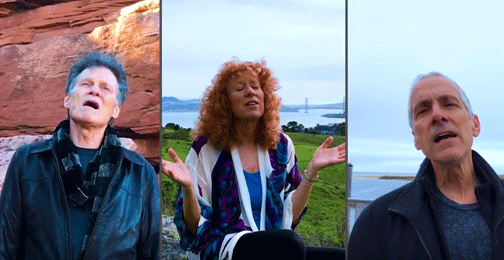 Our audio recording of the song is also available now as a digital download on CD Baby and ITunes. Proceeds from this song will benefit organizations which work on behalf of immigrants and refugees. If you would like to help us contribute, please click here.

Jan and I and all of our collaborators are so grateful to all of you for staying tuned and sharing our music with your friends.

In this time of confusion and upheaval, I am grateful for the daffodils and tender new leaves of Spring. Mother Earth....calling us to bring our gifts and talents and brave hearts even more into the world.

Love from JD & Jan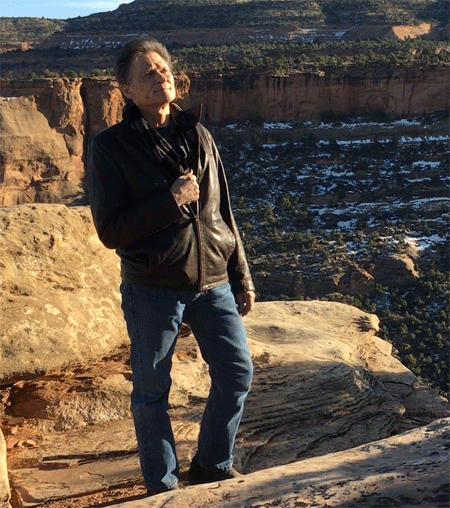 Upcoming Events
Click here for details of all upcoming events
• May 5
Concert in Goshen, IN

• May 7
Music & Message at Unity of Chicago
Chicago, IL
Concert follows a potluck meal

• June 18
Music & Message at Center for Spiritual Living Nashville
Nashville, TN

• June 25
Music & Message at Unity of Boulder
Boulder, CO

• July 22
House Concert in Boulder, CO

• July 23
Music & Message at New Thought Northern Colorado Center for Spiritual Living
Loveland, CO
• August 19 & 20
Singing Workshop on Saturday
Special Music on Sunday at Unity of Columbine
Boulder, CO

• August 27
Music & Message at Spiritual Life Center
Sacramento, CA

• August 30
Concert at Spiritual Life Center
Sacramento, CA

• September 3
Music & Message at Unity of Davis
Davis, CA