Dear Friends, Fans & Family....

"Fourth of July and homemade pie, sounds of an old time band.You are the apple of my eye, and I'm falling in love again."

We have decided to take a little break from the 24-hour news cycle, and look elsewhere for inspiration about Freedom on this Independence Day. The following quote comes not from the Founding Fathers or anyone even vaguely associated with politics or the US government. See if you can guess who wrote it:

"Three verbs: Conquer...Master...Love. Conquer your destiny. If you were born without wings, don't do anything to stop them from growing. Master each beat of the wings. Make Ease a companion, and Instinct a guardian. Know that you are fierce, precious, sovereign. Love Freedom. "

Who else but Gabrielle "Coco" Chanel, whose name is synonymous with chic elegance, simplicity of line and design, and comfort on women's apparel. (OK, full disclosure, it's from an ad.) So, some of the words come directly from Coco, and some were scrambled in by her company's marketing people. But, the general idea works for me.

JD and I are grateful that we are at liberty to choose where we place our attention on this fine July morning, so we look close to home and appreciate the small wonders right in front of us. Click here to enjoy our song "Falling in Love with the World Again." Go ahead, sing along. Here are some of the lyrics:

"Mamas and babies out for a stroll, time out for making friends
Never too young and never too old to be falling in love again.
Summertime all over the land, blossoms in the wind
Neighborhood kids with a lemonade stand, falling in love again.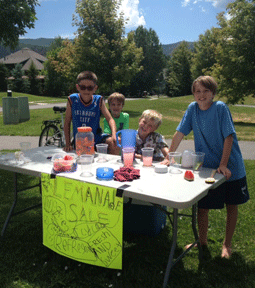 Fourth of July and homemade pie, sounds of an old time band
You are the apple of my eye, and I'm falling in love again.
Take me out to the ballgame, let the crowds begin
Everybody root for the home team, we're all falling in love again.

Down by the river where the cattails grow, red bird on the wing
You and me in a shady grove, shady grove my darlin'.
Sudden summer thunder, gentle summer rain
This old world's a wonder, and I'm falling in love again."

That's my cousin Gary's old time band playing "Saints" at the end, and our good friend Brent Rowan knocking us out with a killer guitar solo. Thanks for listening, and Happy Fourth of July!

Love from JD & Jan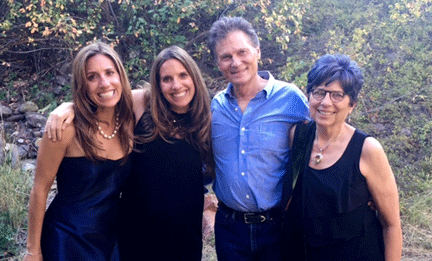 Upcoming Events
Click here for details of all upcoming events
• July 22
House Concert in Boulder, CO

• July 23
Music & Message at New Thought Northern Colorado Center for Spiritual Living
Loveland, CO
• August 19 & 20
Singing Workshop on Saturday
Special Music on Sunday at Unity of Columbine
Boulder, CO

• August 26 & 27
Heart of the Vision Quest Workshop on Saturday
Music & Message at Spiritual Life Center
Sacramento, CA

• August 31
House Concert in Santa Rosa, CA

• September 1
House Concert in Sacramento, CA

• September 3
Music & Message at Unity of Davis
Davis, CA

• September 28
Concert at Basalt Library
Basalt, CO