Dear Friends, Fans & Family....

Happy summer, wherever you are! We have a story about Genius in Disguise.

JD and I just recently returned from a delightful 4-day songwriters' intensive in Phoenix, Arizona. (EmPower Music & Arts, the organization that puts on the Positive Music Awards, invited 12 of its pro members to come to a beautiful rambling home in Scottsdale to write Christmas, Winter Solstice, and New Year's songs for a winter holiday season album they will be releasing next Fall.)

Perfect: Phoenix in May, 100 degrees in the shade, cactus and mesquite trees, and no jingle bells in sight.

And guess what? Between the 12 of us we came up with 25-30 fabulous songs, all styles and musical points of view, most of them amazing, and many of them pure genius. We went from crying to laughing to dancing to deep contemplation, all in the course of 4 days. Everybody rose to the occasion and beyond, and something extraordinary came through. Grace? Good luck? The irresistible evolutionary urge to create something new?

It makes us wonder about the old-fashioned idea of Genius. In the ancient world, Genius wasn't something you WERE, it was something you HAD, or more accurately, something that possessed you. It was a gift bestowed upon you by the benevolent free-floating spirit of brilliance, a kind of divine lottery of creative potential. If you were open to it, and if you did the initial work to make it stick, Genius might come through you for awhile. This is comforting to those of us who don't have an IQ of 200, but are still hoping to do something lovely in the world.

As for the songs that were just born in Phoenix….How did that happen?
(We suggest this might be a good template for any creative endeavor.)
1. THE SET UP: First of all, let's be practical. Someone had to organize the whole thing and call us all together. And pay for it up front. Gathering artists can be a little like herding cats. Once we were there, Sue Riley worked out the details of the writing schedule. We were each assigned a partner for a 2.5 hour segment, twice a day, for 4 days, never the same combination twice. Sort of like speed dating, but with much more creative results.
2. TUNING IN: Once we were paired up, each writer had to show up with an open heart, our many years of musical experience, and a seasoned sense of humor. (We feel like it's helpful to be willing to make a fool of yourself. See last month's newsletter.) Launching into unknown territory is always a big risk. JD says that he still gets nervous (terrified) before every co-writing session no matter who he is paired with. This is after a strong string of pop and country hits, and navigating the professional songwriting business for over 30 years. There's still that insidious little voice that creeps in saying, "Who do you think you are, anyway?"
3. SLOGGING: Then there's the hard work of actually getting the job done. Part of this is magic, tuning into our brilliant highest and best selves, the generous and soulful awake-awareness that already knows everything. And part of it is just hacking away until it comes out right. (Esther Hicks suggests that we can all set up a friendly structure for any endeavor, a grid of well-being in alignment with our loving non-physical essence, and then the brilliant details will fill in naturally according to the law of attraction as we get out of the way.)
4. GRATITUDE: Last….and continuously….there is the THANK YOU THANK YOU THANK YOU that we all get to be part of this in the first place. We are including all of YOU in this category, since it is clear to us that you are part of the genius-in-disguise brigade. (You're welcome to listen to this fun little tune Jan wrote with Dan Johnson. It is a true story.)
Please stay tuned, and we will send you free samples of our new Winter Songs when the timing is right, like, next November. But for now, enjoy the approach of the Summer Solstice, and be well. And be open to Genius.

Keep in touch!
Love from Jan & JD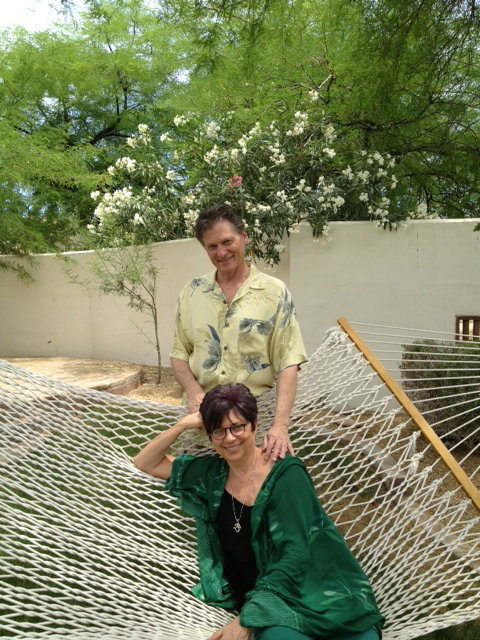 Upcoming Events

• June 8
JD plays with Bobby Mason in Concert
Wheeler Opera House, Aspen, CO

• June 23
Music & Message at Unity of Fairfax, Fairfax, VA

• June 30
Music & Message at Unity of Charlottesville, VA

• August 11
Special Music at Genesis Global Spiritual Center
Seattle, WA

• August 15
Concert on Lozez Island, WA

• August 18
Music & Message at Unity of South Sound
Tacoma, WA

• October 26
Concert to benefit Kairos: School of Spiritual Formation
Lancaster, PA

Please check our calendar for all the details. Hope to see you soon.


We are still in the process of filling in our calendar. We would love to come to your area. If you have any ideas, please feel free to contact us.