Dear Friends, Fans & Family....

Happy September! This is possibly our favorite time of year here in the high country, especially this fall, since the past few months have been challenging for so many of us.....as our friendly master astrologer from Boulder has observed, it has felt like "a slugfest of a summer."

Fortunately, we will be be featured as special music presenters for 3 separate events in Virginia at the end of this month. See our calendar for details.

JD and I continue to work steadily on recording our new album, and we will keep you updated on progress as time goes by. We feel more and more like we are connected with all of you, a kind of "extended family of the heart," and that together we can accomplish great things as we forge ahead at this interesting time in history.

JD and I find that the TV, radio, and print news these days is almost always alarming in some way. So now the question is: How do we get from where we are to where we want to be?

One of the most potent exercises in my women's retreats is a visioning process, where we travel back in time to connect with our magical inner child, the little kid we were at age 4 or 5. We bring that sweet, innocent, and powerfully creative part of ourselves back into the present moment to inspire and energize us now. Our hearts are full and hopeful.

The next step is to be open and grateful, and to project the very best of our potential selves into our best possible future....maybe 5 or 10 years down the line......and, seeing that everything has actually turned out splendidly from that point of view, we can relax and let Divine Providence and that enlightened version of ourselves pull us forward, instead of feeling like we have to be slogging through the brambles to get to where we're going.

A few nights ago, while searching for a long-lost book of favorite poems, I unearthed an old journal of mine which I hadn't read since I wrote it in the spring and summer of 2000. JD and I were still living in LA at that time, playing and singing at Agape, and trying to figure out how to get our first couple of CDs out into the world. He had just lost his long-time publishing deal, and my Mom had just passed away after a long debilitating illness. The sprawling city was wearing us out. It was a rough time for both of us.

In my journal and in my heart, I was very clearly asking for help from all our allies in the invisible realms....showing up, staying tuned, and doing the necessary footwork one step at a time. I surrendered to Higher Power. And eventually I felt the guidance kicking in. What a relief. The energy started moving.

I can look back now and feel such great love and compassion for myself at that time, in all my struggle and vulnerability. I can be in both places at once now, and appreciate every breath along the way. (It's still me, after all.) And now, after 18 years, I see how beautifully everything has turned out. JD and I moved back to Colorado right after 9-11, and started traveling to new thought centers to teach and perform our original songs. You guys welcomed us in with open arms!

We did more Vision Quest wilderness rites of passage. We sang and played at spiritual retreats with dear friends and fellow soul travelers. We put together a state-of-the-art recording studio and bought a great house in a very cool neighborhood which didn't even exist in 2000. Our girls grew up, became successful in their own right, and have now started having babies. And all the time we kept writing and recording songs that felt appropriate for the times we were traveling through.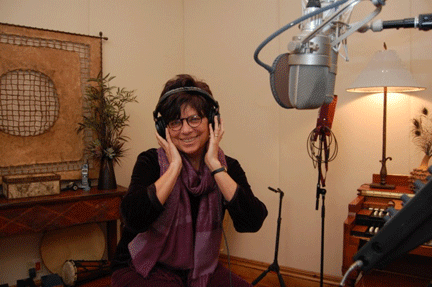 That was 8 albums ago. The mid-term elections are now approaching, and our 9th CD, "Wild Hearts," will be released sometime this fall or early winter, hopefully with your encouragement and support. Here's a quote from one of our newest songs:

"We, the people, come together......bringing the best of who we are
All we remember, tough and tender, leading with our hearts.
The future is looking back with love, encouraging every step we take
Guiding us through the darkest times, and blessing us on our way.
Shine on........Steady on!

Thanks, as always. Love from Jan & JD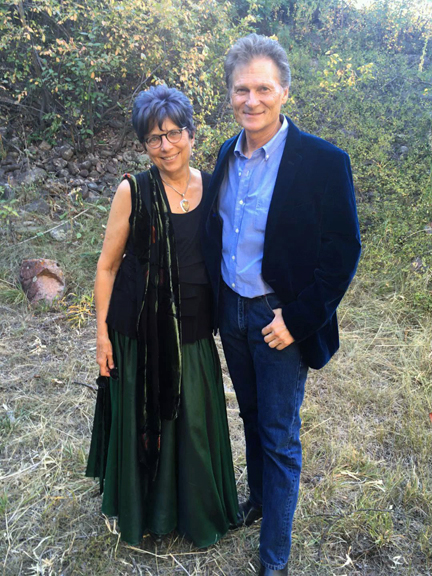 Upcoming Events
Click here for details of all upcoming events

• September 23
Special Music at Unity of Charlottesville
Charlottesville, VA

• September 23
Special Music - Marianne Williamson Event
Charlottesville, VA

• September 23 to 27
Special Music & Keynote Presentation
Unity Eastern Region Fall C.A.R.E. Conference
Charlottesville, VA

• September 29 & 30
Singing Workshop
Music & Message at Unity of Fairfax
Fairfax, VA

• October 6
Concert at Calvacade
Fruita, CO

• October 7
Music & Message at Unity of Grand Valley
Grand Junction, CO

• October 19 to 21
Music to support Evan Hodkins' retreat
Fort Collins, CO

• October 20
House Concert
Fort Collins, CO

• October 21
Music & Message at New Thought NoCo
Center for Spiritual Living
Loveland, CO

• November 10 & 11
Singing Workshop
Music & Message at Unity of Denver
Denver, CO

• November 16
Concert at New Thought NoCo Center for Spiritual Living
Loveland, CO