Dear Friends, Fans & Family....

We are delighted and humbled to announce that several of our songs have been nominated for Positive Music Awards, coming up in Tampa in a few weeks. (!) Heads up: There will be lots of links to music later in this email, our gift to you. But first, some editorial comment....

Happy February. Aren't we glad it's so short? Winter wears on. But on the bright side we've made it through Groundhog Day, which signals that we are 6 weeks past the Solstice, and that's good news. And thanks to Abraham Lincoln and George Washington, the serious shoppers among us can look forward to all those fabulous President's Day sales.

But if you want to know what's really important this month, all you have to do is walk into your local supermarket and look at what is taking up space in the middle aisle, the Seasonal Section: There you will find an unavoidable selection of way too much Valentine candy, Valentine cards, mugs, shiny floating mylar Valentine balloons, fancy red Valentine heart-shaped boxes of chocolates, Valentine socks and mittens, kitchen towels, and I even saw some Valentine dog collars. With heart-shaped fake jewels. It's inescapable.

It's a love/hate thing.

JD and I realize that Valentine's Day can be tricky for a lot of people. Depending on the status of your love life....or lack thereof....it can be exhilarating, reassuring, heart-warming, anxiety-producing, depressing, or maybe just annoying.

We love romance, but it's also a relief to know that the territory of the Heart is vast and extends out far beyond traditional boundaries and definitions. For example, it includes our deep love of the wilderness and the natural world, in songs we've written like "I Dreamed of Rain," and "Red Rock Canyon."
| | |
| --- | --- |
| | |
We have a sweet jazzy tune for the new baby in our family, and one for my Dad, who had a hard time saying I love you. ("More Than He Could Say.") One way or the other, the message is Take Heart. That's where the treasure is.

JD and I are so grateful that we get to play music. When you really dive in deep, there's something so mysterious and ancient about the sounds of the voices, the harmonies, the combination of melody, rhythm and rhyme. When you get it just right, it opens the heart and brings the images to life. It's that universal and familiar place that wakes us up and connects us effortlessly to who we all really are, and it transports the listeners as well as the ones bringing the music through. You can't have one without the other. So, thanks for that.

A couple of years ago we started writing a song about best friends.Then it took a romantic turn, and now it's a love song for all those dearest to you....perfect for Valentine 's Day and beyond. "I Know the Feeling by Heart" has been nominated for a Positive Music Award, along with 3 others which we wrote with other fellow songwriters. We'll let you know how it all turns out.....

Love from Jan & JD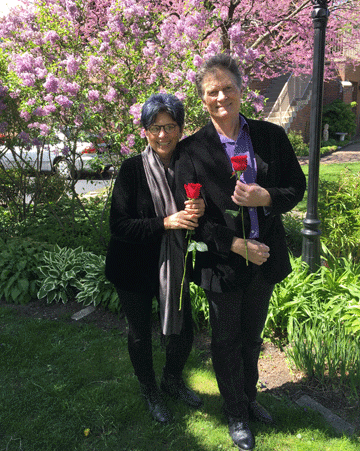 Upcoming Events
Click here for details of all upcoming events

• February 14
Valentine's Day Concert
Pitkin County Library, Aspen, CO
• February 17
Free Concert
Sarasota, FL

• February 18
Special Music at Unity of Venice
Venice, FL

• February 22 to 26
Positive Music Festival
Tampa, FL

• February 25
Music & Message at Unity of Clearwater
Clearwater, FL

• March 24
Singing Workshop at Unity of Walnut Creek
Walnut Creek, CA

• March 25
Special Music at Unity of Walnut Creek
Walnut Creek, CA

• April 21
Singing Workshop at Unity of Dallas
Dallas, TX

• April 22
Music & Message at Unity of Dallas
Dallas, TX