Dear Friends, Fans & Family....

It is a gorgeous autumn here in the high country….the peak of the color season.

We have finally finished mixing and mastering our new album, and it is off to the manufacturer. We will let you know when it's back and ready for purchase later this month.

In the meantime, it is a tremendous relief to finally let go of all the obsessive tweaking to try to get the finished product absolutely perfect for you, and also for ourselves. We really do love the process of writing, arranging, singing, playing, and recording all these original songs. We are endlessly grateful that we get to do this work, and bring the inspiration through for you.

The part that gets a little nutty comes at the very end…the mixing and mastering, putting all the pieces together elegantly so the final product sounds easy and natural. Meanwhile, behind the scenes we are methodically (and endlessly) adjusting EQ and reverb and relative volume levels, doing our best not to be overwhelmed by all the technological choices, because there are so many variables. A song will sound one way on the fancy studio speakers, another way in the car, another way on the crappy boom box, and yet another way on the expensive headphones and cheesy ear buds.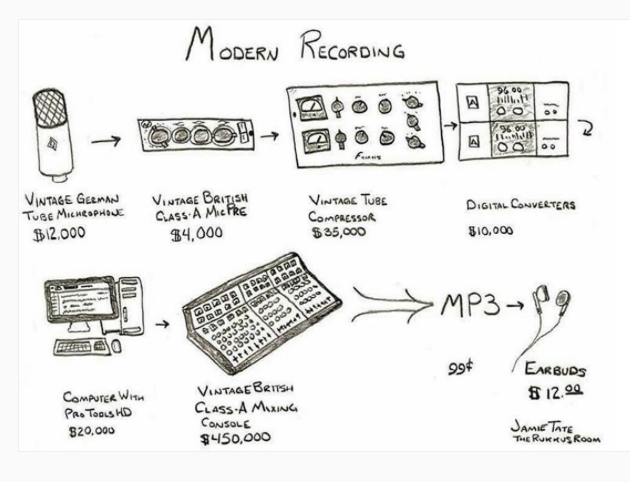 A twist on the old saying goes, "You can please some of the people all of the time, and all of the people some of the time." And of course, we want to please ALL of the people ALL of the time. Which is not possible, because it's all subjective, and everybody's ears and tastes are different.

Which brings me to Grateful Sandwiches. Back in the early 70's my spiritual teacher, Guru Maharaji, had his headquarters in Denver. There were many beautiful ashrams at that time for devotees who wanted more or less complete immersion in the teachings. And also a lot of "householders" who lived and worked in the area in order to be close to Maharaji, and to practice satsang, service, and meditation in the community with other premies. ("Premie" rhymes with Emmy….and comes from the Sanskrit word "Prem," which means love. A premie is a lover of love.)

One of the devotees was a nice Jewish guy named Steve who owned and ran a small company called "Grateful Sandwiches." The employees would get up before dawn every day and make healthy wholesome vegetarian sandwiches which would then be delivered to healthfood places all over Denver. It was a thriving little enterprise, and everyone worked hard to keep it running smoothly and efficiently.

But Steve noticed that there was one employee whose output was way slower than all the others. This kid was taking twice as long to produce half the sandwiches. He was a sweet earnest little premie, and when Steve asked him what was going on he said, "I want these sandwiches to be perfect because I feel like they are representing Maharaji and his teachings."

Steve said something like, "Look, we are all doing the best we can, and we are doing it with heart. People feel that. So if this business is meant to be a success, the guy who loves and adores mayonnaise will get the sandwich with a little too much mayonnaise. Same with the lettuce, same with the hummus. We do what we can, we bless ourselves and the work, and then we let the sandwiches go. We don't worry about where they end up."

Great attitude. Thanks, Steve. Grateful Sandwiches. How does it work? Divine grace? Law of attraction? Dumb luck? Choose whatever explanation makes you happy, and carry on. And we hope you have a lovely autumn in the meantime.

Love from Jan & JD
Upcoming Events
Click here for details of these and all coming events
• October 8
Concert for Healing Beyond Borders Conference
Colorado Springs, CO

• October 9
Special Music at Center for Spiritual Living Colorado Springs
Colorado Springs, CO

• October 14 & 15
Keynote Presentations
Great Lakes Regional Music Conference
New Thought Unity Center
Cincinnati, OH

• October 16
Music & Message at Unity of Garden Park
Cincinnati, OH

• October 22
CD Release House Concert
Fort Collins, CO

• October 23
Music & Message at Foothills Center for Spiritual Living
Evergreen, CO

• October 29
CD Release House Concert
Basalt, CO