Dear Steve,
Hard to believe, but 2018 is almost over and Christmas is coming fast. I love listening to Christmas music and finally let myself get lost in it this week.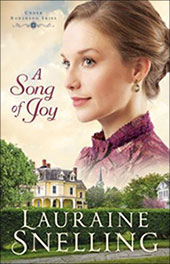 My latest great news is A Song of Joy, book four in Under Northern Skies is now on the editor's computer. Such a big relief. Wayne reminds me it is always this crazy rush at the end. After all these years, he knows this writer life! Song will be available in August 2019. (I stumble on writing 2019. Seems that should be at least several months away yet.)
Pre-Order A Song of Joy: Amazon | ChristianBook
* * * * *
I've had so many requests for lefse recipes that my gift to you is my grandmother Clauson's lefse recipe. She was a lefse maker extraordinaire and I am thrilled to have her recipe and her life as an example. By the way, like with other specialties, there are many lefse recipes, based on where your ancestors originated. So enjoy.
Mrs. Carl Clauson's Lefse
6 large peeled potatoes and two dashes of salt
½ cup flour (my grandmother stated this as a handful)
2 heaping tsp. shortening
¼ cup half and half
Cook and rice potatoes. Mix all ingredients and form into patties. On a well-floured surface roll out like pie dough, only thinner, and bake on a hot griddle with no oil.
Recipe Notes from Lauraine:
Grandma made the best lefse anywhere. She said the less you handle it the better. Another rule is to rice the potatoes. My mother used to make ours on a well-scrubbed wooden stovetop. Today I use a lefse griddle. That's what Grandma used too. Most people use a thin, flat wooden stick to slip under the lefse and move it to the griddle, rolling it out from one side to the other. Lefse is very tender and tears easily. When it bubbles, use the lefse stick to turn it, and when done use the stick to carry it to the stack.
The stack is built with newspapers, a clean dish towel over them, and the lefse placed on the dish towel. Add each new lefse to the stack, then cover with a towel and more newspapers. Lefse dries out very easily. When cooled fold in fourths and package in Ziplock bags. To serve, tear the lefse in half, spread with butter, sprinkle with sugar, and roll into a tube. Some folks like to add cinnamon, but my favorite is butter and sugar. The finished lefse can be frozen.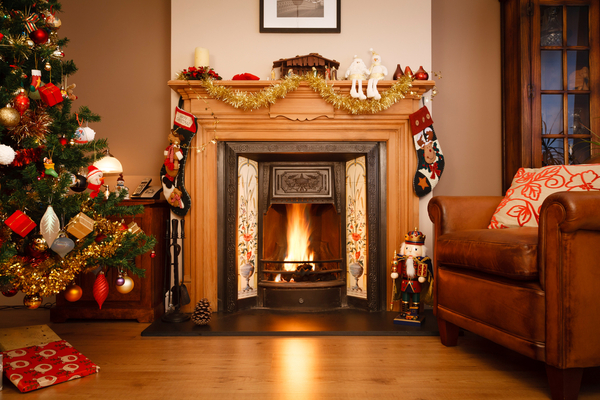 As for the rest of my news, watch for my 25th anniversary release coming in January. It's been 25 years since the first copy of Dakota Dawn went on sale. These short romances now referred to as the Dakota Books, have seen several rebirths and are now under my imprint on Amazon, both as ebooks and print editions. Seems there is a story behind every book I write, something I often talk about when out speaking. I especially like chatting with Book Clubs, thanks to the internet. If that is of interest to you, email me at lauraine@laurainesnelling.com so we can set up a time. And, as a special gift to my readers, I have included The Story Behind the Story for each of the five books.
I'd love to catch up further this holiday season by email - as well as on my Facebook page and my website at laurainesnelling.com. Thank you all for being part of my life and enjoying the books I so love to write. I try to write them with you in mind. May the joy and peace of Christmas continue to surround us year round. We are so richly blessed.
Holiday blessings and hugs,