NOVEMBER 2013
Whether you prefer being outdoors in the crisp fall air, or settling in for the holiday season, this month's mix of programs can help keep you and your family healthy and safe. We invite you to explore our schedule of autumn events.
Women Treating Women: A Sports Medicine Forum
Tuesday, November 5
6:30-8pm
Noble Conference Center, Greenwich Hospital
Speakers:
Katie Vadasdi, MD, Orthopedic Surgeon, Sports Medicine Specialist
Gloria Cohen, MD, Primary Care Sports Medicine; Team Physician, Columbia University Varsity Athletics
Tamar Kessel, MD, Physiatrist, Interventional Spine and Sports Medicine
Laura Liebesman, PT, Director of Physical Therapy, ONS
Hear about the latest diagnostic and medical management techniques for injuries and conditions common in female athletes. Our speakers are medical experts and athletes who know firsthand what it takes to excel in a sport. Bring your injury- or fitness-related questions. Learn more. FREE.
---
More Than Rabbit Food: Vegetarian, Vegan, Juicing Diets -How Good Are They for You?
Wednesday, November 13
12noon-1:30pm
Noble Conference Center, Greenwich Hospital
Speaker: Erica Christ, RD, CDE
This Women's Health Initiative lecture takes an in-depth look at some of the newest non-meat diet trends among women who are determined to stay healthy and trim. Learn more. FREE. Optional box lunch available for $10.
---
Community Health Needs Assessments Presentations
Friday, November 8, 10:30-11:30am
900 King Street, Rye Brook
Tuesday, November 12, 11am-12 noon
Port Chester-Rye Brook Library
Tuesday, November 19, 12:30-1:30pm
Rye Free Reading Room
Friday, November 22, 10:30-11:30am
Greenwich Library
What are the most pressing health needs of the communities in our area? We invite you to hear the results of this survey, along with recommendations to address chronic illness and build healthier communities. Learn more. FREE.
---
November is Lung Cancer Awareness Month. Read about the newest treatments for recovery, and join us for these special events:
Insights into Lung Cancer
Thursday, November 13
6:30-8pm
Gilda's Club Westchester, 80 Maple Avenue, White Plains, NY
Speakers: Paul Waters, MD, Chief of Thoracic and Oncological Surgery; Diane DeMain, RN, Nurse Educator, Stop Smoking Program
Great American Smokeout 2013
Thursday, November 21
9:30-11am Greenwich Library
11:30am-1pm Greenwich Hospital Cafeteria Atrium
Physicians, exercise physiologists, a pharmacist and other experts will be on hand to answer questions and share experiences about effective ways to stop smoking for good. Learn more. FREE.
---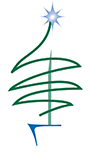 Tree of Light - Hospice Fundraiser
Monday, December 9
5-8pm
Ceremony - Noble Conference Center
Tree Lighting - Sanna and Victor Borge Terrace
November 18 is the last day to place an order for a sparkling light to remember someone special. Proceeds benefit Greenwich Hospital's home hospice program. Call 203-863-3883 or click to learn more. FREE to attend.