JULY 2013

As we ease into a summer frame of mind, Greenwich Hospital continues programs to help recharge your inner batteries. Gain personal strength and energy, and join us in celebrating new beginnings.
Happy Birthday, Baby-T!
It's hard to believe a year has gone by since since baby Turin was born prematurely at 31 weeks and nursed to health in Greenwich Hospital's Neonatal Intensive Care Unit (NICU).
Just 3 lbs. 10 oz. at birth, one-year-old Turin is now full of fun and laughter trying to keep up with her active older brother, while her mom and dad celebrate every milestone.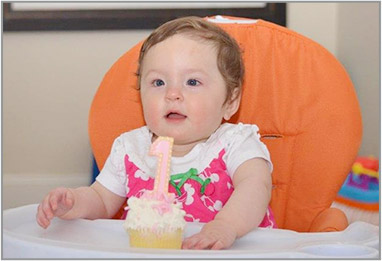 Looking back at her experience at the hospital, mom Erika says, "Now, when I think of it, I realize that it was all very traumatic - having an emergency C-section so early in my pregnancy and then all those weeks in the NICU - but it didn't feel traumatic at the time. The doctors were so professional and capable, they never made it seem like anything out of the ordinary was happening.
"Everyone there was so calm; it kept my husband and me calm. I never felt panicked when I'd leave her to go home because I knew she was getting the best round-the-clock care I could ever hope for. And if I did feel worried in the middle of the night, all I had to do was call. They always understood what I was going through."
Erika and her family had just moved to the area from New York City when she found herself in premature labor. "I am so grateful Greenwich Hospital was there for me," she said.
---
Greenwich Hospital is committed to enhancing and expanding all its programs for newborns and children. Nearly 20,000 children were born at, treated at or admitted to Greenwich Hospital last year.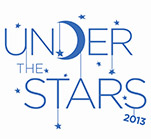 Under the Stars 2013
July 12, 2013
7pm, Riverside Yacht Club
Join us at our annual benefit for the NICU and Pediatric Services. You can help our youngest patients and the excellent clinicians who treat them.
Please consider purchasing a ticket or making a donation toward our wish list.

---
Are you looking for a specialist? A new primary care physician? You can Find a Doctor on our website with information about services offered, locations, and which types of insurance are accepted.