MARCH 2014
March into daylight savings time, longer days, warmer weather, and these special programs to help you feel your best in preparation for spring.
Gastrointestinal Health Lectures
Hear about causes and treatments for gastrointestinal distress, including acid reflux, chronic diarrhea, constipation, irritable bowel syndrome and other related conditions. Two events, one hosted by the YMCA, the other by Greenwich Hospital:
Top to Bottom: Facts and Tips for GI Health
Friday, March 7
9:30 - 10:30 am
YMCA of Greenwich
50 E. Putnam Ave.
Speaker: Gastroenterologist Neal Schamberg, MD
Learn more. FREE.
Solutions for GI Blues
Tuesday, March 11
6:30 - 8 pm
Noble Conference Center
Greenwich Hospital
Speaker: Gastroenterologist Felice Zwas, MD
Learn more. FREE.
---
I Can Cope Series
Tuesdays
6:30 - 8 pm
Hyde Conference Room
Greenwich Hospital
March 18 Managing the Effects of Illness and Treatment
Speaker: Oncologist Beverly Drucker, MD
March 25 Nutrition and Cancer
Speaker: Oncologist Barry Boyd, MD
April 1 Mobilizing Resources and Support
Speaker: Cancer and Family Therapist Judy Holding
This series is for cancer patients, their families and friends. Learn more. FREE.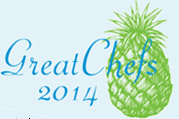 Great Food, Great Times
Great Chefs
Friday, March 7
Westchester Country Club

This annual fundraising event features more than 50 chefs from the area's leading restaurants and catering companies. Proceeds benefit Community Health at Greenwich Hospital. Learn more.
There's still time to purchase tickets!
Save the date for two special events on April 2:
Women's Health Initiative: Keeping Your Brain Young
12 noon - 1:30 pm
Speaker: Stephen Jones, MD, Director, Center for Healthy Aging
How does memory work? What's normal? How important is humor? Dr. Jones offers insight with practical tips and strategies to keep your mind vibrant. Learn more. FREE.
Joint Replacement Update
6:30 - 8 pm
Speakers: Orthopedic Surgeons Frank Ennis, MD; Brian Kavanagh, MD; and Seth Miller, MD; Anesthesiologist Mark Chrostowski, MD; Nurse Navigator Tori Kroll, RN; Physical Therapist Morgan Harris
Have you exhausted medications and nonsurgical methods to address pain in your knees, hips or shoulders? Find out what's new with joint replacement and why people even in their 40s are exploring this option. Learn more. FREE.