We Love Books, We love Readers, We Love Authors
Open online 24/7/365
Open by phone or in person
9 am - 9 pm, every day of the week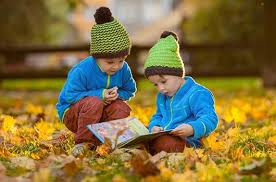 your indie
in person, by phone,
or online.
YES WE DO EEBOO!
Enjoy a wide range of quality kids art products, from journals of all sizes and shapes to gel pens, to unicorn pens to affordable calligraphy pens, pastels, watercolors, markers, colored pencils -- the works!

YES WE DO EEBOO!
I love their kid puzzles-- don't you?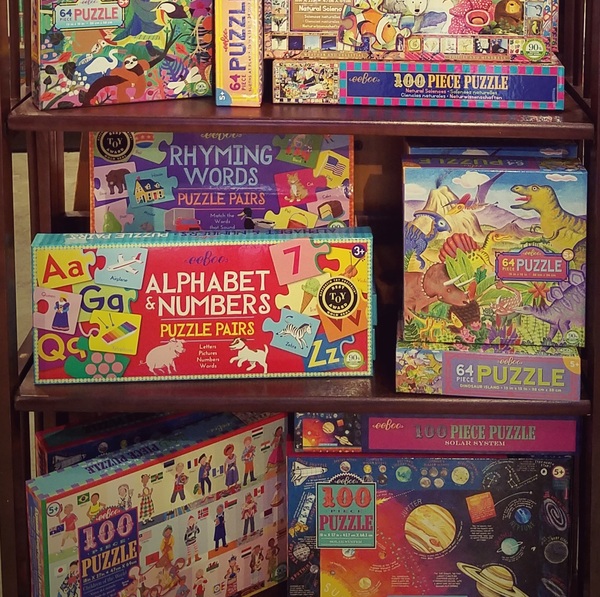 YES WE DO EEBOO!
I love their adult puzzles-- don't you?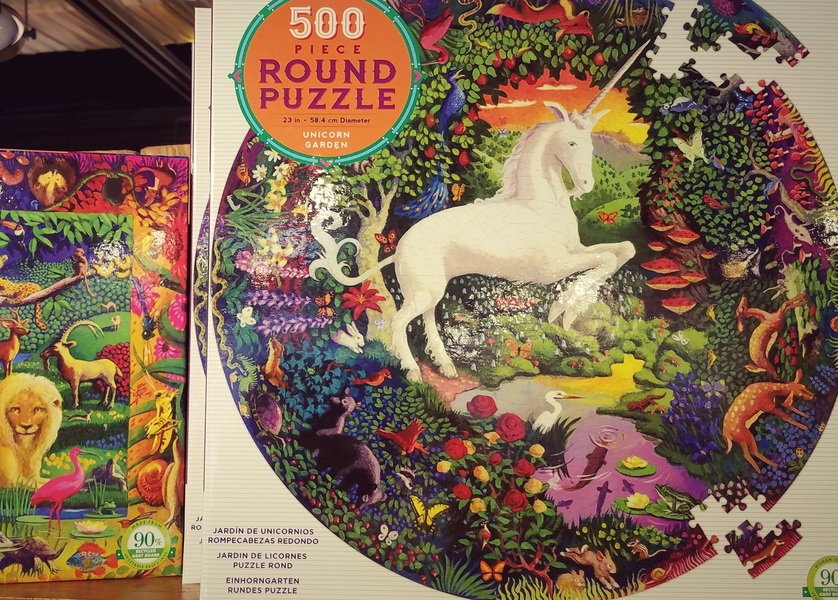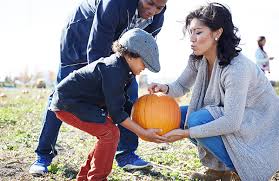 Who brought the books?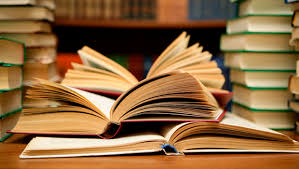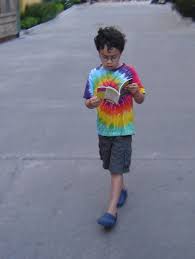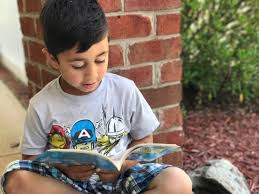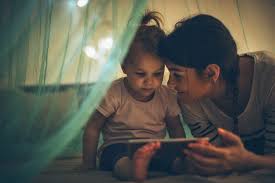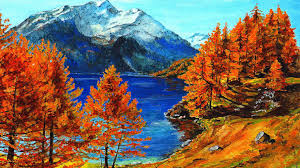 What a Wonderful World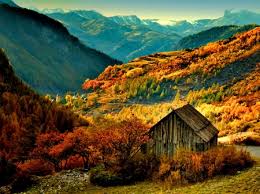 Upcoming Events
Arctic Solitaire
Fri Nov 2 Leavenworth Library 6:30 PM
Presentation FREE!
Sat Nov 3 A Book For All Seasons noon to 2:00 PM
Book Signing FREE!
It was all for a photograph. Arctic Solitaire, a hilarious and evocative misadventure, shares Paul Souders' travels across four summers, thousands of miles of a vast inland sea, and the unpredictable Arctic wilderness—and also offers an insightful look at what compels a person to embark on adventure.
Women's Voices From the OR Trail: 25th Anniv!
Fri Nov 16 Leavenworth Library 6:30 PM
Presentation FREE!
Sat Nov 17 A Book For All Seasons 1:00 to 3:00 PM
Book Signing FREE!
In Women's Voices from the Oregon Trail, Susan Butruille artfully narrates the lives and struggles of the women who followed the 2,000-mile trail to Oregon 175 years ago. This twenty-fifth anniversary edition not only retraces the women's journeys, but also brings their narratives to life in diary, song, history, poetry, quilts, and recipes.
Moonlight Harbor

Fri Nov 23 A Book For All Seasons 1:00 -- 3:00 PM
Book Signing FREE!

If you loved Sheila Robert's Icicle Falls series--say, isn't Icicle Falls a lot like some other little Bavarian town we love? -- you're sure to enjoy following Sheila to the beach. Book two of the Moonlight Harbor Series is about to be released! A deadbeat ex, a ramshackle but charming Driftwood Inn, a handsome neighbor... or two... what could go wrong? Join Sheila as she definitively answers: is life always good at the beach?

Brother Beast
Sat Nov 24 A Book For All Seasons 1:00 -- 3:00 PM
Book Signing FREE!

Leavenworth's beloved Dr. Fu (Amy Carlson)shares Brother Beast! East meets west in this action-packed middle grade novel, A Book For All Season's #1 Best Seller for August!
Rafting Through Cancer on the...
Wed Nov 28 WRI 7:00 PM
Presentation By Donation
Meet author Jayson Ringel, whose account Rafting Through Cancer on the Rver of No Return was recently released in the anthology Why We Boat: Running Rivers On Our Own. Jayson reflects with humor and tenderness on adventures and misadventures rafting solo through the Frank Church Wilderness--and on confronting and overcoming cancer-- moving as the river moves, drifting and flowing through to reflection and survival.
Magdalena Mountain
Tues Dec 4 Wenatchee Library 6:30 PM
"Humor and wit bubble up throughout," reviewers promise, in the debut novel from award-winning author and naturalist Robert Michael Pyle. "This novel is a fast-paced light-hearted frolic, equal parts nature study, biological inquiry, mystery of identities, and eco-feminist manifesto," say reviewers, promising that Pyle's "love and exquisitely detailed understanding of the natural world fills these pages."
Thank YOU, Fabulous Book Community!
Authors Pyle & Nisbet & Holiday Cheer
Wed Dec 5 A Book for All Seasons 5:00 to 7:00 PM
Celebration with Authors FREE!
Hooray! Celebrate holidays, peace, renewal and mid-winter joy with A Book For All Seasons in our delightful new space. Enjoy conversations with acclaimed authors Robert Michael Pyle and Jack Nisbet-- and some lovely sweet treats and other Christmas cheer. Thank you for being our community--we appreciate you!!
The Dreamer and The Doctor
Thurs Dec 6 Wenatchee Library 6:30 PM
Part history, part adventure tale, part love story, part futuristic foreshadowing, Jack Nisbet continues to educate, entertain, and mesmerize with this meticulously written and researched story of two people--an American physician and her Swedish naturalist husband-- whose intelligence and passions helped shape a territory on the cusp on change, our own Pacific Northwest.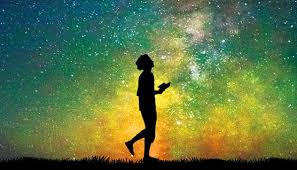 What a Wonderful World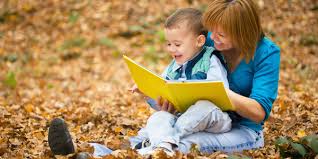 ---
ABFAS Recommends: New Releases
Stephen's pick!
From internationally acclaimed, bestselling Haruki Murakami, author of IQ84, The Wind-Up Bird Chronicle, and a dozen other award-winning books. Murakami is the recipient of the Noma Literary Prize, World Fantasy Award, Hans Christian Andersen Award, and numerous other international awards. His work has been translated into more than 50 languages.
"Some novelists hold a mirror up to the world and some, like Haruki Murakami, use the mirror as a portal to a universe hidden beyond it. . . . He builds his self-contained world deliberately and faithfully, developing intrigue and suspense . . . When you're under Mr. Murakami's trance you're likely to keep flipping the pages." —The Wall Street Journal
"Wild, thrilling. . . . Murakami is a master storyteller and he knows how to keep us hooked." —The Sunday Times (London)
In Killing Commendatore, a portrait painter in Tokyo is abandoned by his wife and finds himself holed up in the mountain home of a famous artist. When he discovers a previously unseen painting in the attic, he unintentionally opens a circle of mysterious circumstances.
To close it, he must complete a journey that involves a mysterious ringing bell, a two-foot-high physical manifestation of an Idea, a dapper businessman who lives across the valley, a precocious thirteen-year-old girl, a Nazi assassination attempt during World War II in Vienna, a pit in the woods behind the artist's home, and an underworld haunted by Double Metaphors.
A tour de force of love and loneliness, war and art—as well as a loving homage to The Great Gatsby—this is a stunning work of imagination from one of our greatest writers.
"The worldview of Murakami's novels is consistent, and it's invigorating. In this book and many that came before it, he urges us to embrace the unusual, accept the unpredictable." —San Francisco Chronicle
Andrea's pick!
An Indie Next Pick and Los Angeles Times Bestseller from John Larison. Named a Best Book by Entertainment Weekly, O Magazine, Goodreads, Outside Magazine, Parade, Fodor's Travel, Read it Forward, NPR's All Things Considered and more-- currently in development for a feature film.

"A thunderclap of originality, here is a fresh voice and fresh take on one of the oldest stories we tell about ourselves as Americans and Westerners. It's riveting in all the right ways -- a damn good read" - Timothy Egan,
NYT
bestselling author of
The Worst Hard Time
From a blazing new voice in fiction, a gritty and lyrical American epic about a young woman who disguises herself as a boy and heads west.
In the spring of 1885, seventeen-year-old Jessilyn Harney finds herself orphaned and alone on her family's homestead. Desperate to fend off starvation and predatory neighbors, she cuts off her hair, binds her chest, saddles her beloved mare, and sets off across the mountains to find her outlaw brother Noah and bring him home. A talented sharpshooter herself, Jess's quest lands her in the employ of the territory's violent, capricious Governor, whose militia is also hunting Noah--dead or alive.
Wrestling with her brother's outlaw identity, and haunted by questions about her own, Jess must outmaneuver those who underestimate her, ultimately rising to become a hero in her own right.
Told in Jess's wholly original and unforgettable voice, Whiskey When We're Dry is an epic as expansive as America itself--and a reckoning with the myths that are entwined with our history.
"Bracing...both celebrates and subverts the romance of the Old West" -- Seattle Times
"An orphan girl straight out of a Gillian Welch song" —David James Duncan, author of The River Why
"Narrated in a voice cobbled out of slang and sagebrush, Larison's novel is a vivid and fast-paced frontier saga." —Kate Manning, author of My Notorious Life
AND don't miss the extremely fun adventurous sci-fi romp

An Absolutely Remarkable Thing

, for adults or mature teens--see our YA review below&a










An instant #1 NYT Bestseller, recipient of three starred reviews. Newsweek Best Book, Indie Next Pick, and a Library Journal Best Debut Novel from Hank Green.







"Both thought-provoking and entertaining… a laugh-out-loud, fast-paced story that is just plain fun to read." —Shelf Awareness
















ABFAS Recommends: Now in Paperback










By nationally bestselling Jillian Medoff, author of Hunger Point, Good Girls Gone Bad, and I Couldn't Love You More.










"Corporate America has been trying to stamp out individuality for decades but Jillian Medoff brings it back to fresh, sexy, sharply funny life again.

This Could Hurt

is a missive to everyone who feels stranded in an office: You are not alone." — Katherine Heiny, author of

Standard Deviation




"As smart as Medoff's critique of corporate inanity is, it's tempered by compassion for these people, who are ultimately tender with each other, too. . . . Medoff finds plenty of hurt—but strains of hope, too." — The Washington Post




"Funny, searing and wholly original, This Could Hurt illuminates an ordinary American workplace and the characters who animate it. With a sharp eye for the absurdities of modern office life, and even deeper compassion for her characters, Medoff knocks this one out of the park." — Darin Strauss, author of More Than It Hurts You




Rosa Guerrero beat the odds as she rose to the top of her HR department, to become a leader who wields power with grace and discretion. HR: compelling, flawed, and heartbreakingly human, these men and women scheme, fall in and out of love, and nurture dreams big and small. As their individual circumstances shift, one thing remains constant—Rosa, the sun around whom they all orbit. When her world begins to crumble, the implications for everyone will be beyond their reckoning.




Jillian Medoff explores the inner workings of an American company in all its brilliant, insane, comforting, and terrifying glory. Authentic, razor-sharp, and achingly funny, This Could Hurt is a novel about work, loneliness, love, and loyalty; about sudden reversals and unexpected windfalls; a novel about life.




"Witty. . . . wry and ironic. . . . a sharp and moving read." — Publishers Weekly




"Bitingly relatable and unexpectedly touching." — The Daily Break
















Another USA Today Bestseller from Marie Benedict, author of The Other Einstein.







Clara Kelley is not who they think she is.




She's not the experienced Irish maid who was hired to work in one of Pittsburgh's grandest households. She's a poor farmer's daughter with nowhere to go and nothing in her pockets. But the other woman with the same name has vanished, and pretending to be her just might get Clara some money to send back home.




If she can keep up the ruse, that is. Serving as a lady's maid in the household of Andrew Carnegie requires skills she doesn't have, answering to an icy mistress who rules her sons and her domain with an iron fist. What Clara does have is a resolve as strong as the steel Pittsburgh is becoming famous for, coupled with an uncanny understanding of business, and Andrew begins to rely on her.




But Clara can't let her guard down, not even when Andrew becomes something more than an employer. Revealing her past might ruin her future -- and her family's.




With captivating insight and heart, Carnegie's Maid probes the history behind Andrew Carnegie's surprising transformation from ruthless industrialist into the world's first true philanthropist.







ABFAS Recommends: New NonFiction










By critically-acclaimed cookbook author, freelance recipe writer, and illustrator Yvette van Boven, host of Holland's popular cooking show Koken Met van Boven.







Gorgeous, lavishly illustrated, reassuring, fun, warm, and welcoming, Yvette will encourage you to get hands-on this Christmas.




For years, Yvette van Boven has been writing Christmas recipes for newspapers and magazines. As someone who loves the holidays, she's never short of ideas for celebrations.




The holidays can be overwhelming, but Yvette shows you how to make them easier with her "make ahead" recipes, giving you time to enjoy your company when they arrive. Home Made Christmas includes more than 100 recipes for the holidays (organized by Prepare Ahead and To Finish It Off) that are all easy to make and delicious. With her step-by-step recipes, you'll know exactly what to do and when. Yvette even provides menu ideas to make all your planning easier.




Whether you're celebrating your first Christmas with the love of your life or cooking for your entire family, this cookbook makes sure you're fully prepared to entertain your holiday guests with a delicious, satisfying meal.
















Another New York Times Bestseller from award-winning Michael Lewis, author of Moneyball, The Big Short, and many other non-fiction works.







What are the consequences if the people given control over our government have no idea how it works?




Across all departments, similar stories were playing out: appointees were few and far between; those that did show up were shockingly uninformed about the functions of their new workplace. Some even threw away the briefing books that had been prepared for them.




Michael Lewis's brilliant narrative takes us into the engine rooms of a government under attack by its own leaders.




In Agriculture the funding of vital programs like food stamps and school lunches is being slashed. The Commerce Department may not have enough staff to conduct the 2020 Census properly. Over at Energy, where international nuclear risk is managed, it's not clear there will be enough inspectors to track and locate black market uranium before terrorists do.




Willful ignorance plays a role in these looming disasters. If your ambition is to maximize short-term gains without regard to the long-term cost, you are better off not knowing those costs. If you want to preserve your personal immunity to the hard problems, it's better never to really understand those problems. There is upside to ignorance, and downside to knowledge. Knowledge makes life messier. It makes it a bit more difficult for a person who wishes to shrink the world to a worldview.




If there are dangerous fools in this book, there are also heroes, unsung, of course. They are the linchpins of the system—those public servants whose knowledge, dedication, and proactivity keep the machinery running. Michael Lewis finds them, and he asks them what keeps them up at night.




"Michael Lewis has a spellbinding talent for finding emotional dramas in complex, highly technical subjects. " — Financial Times

ABFAS Recommends: Graphic Novel







From Khalded Hosseini, author of the New York Times bestsellers The Kite Runner, A Thousand Splendid Suns, and And the Mountains Echoed. Hosseini is one of the most widely read writers in the world, with more than fifty-five million copies of his novels sold worldwide in more than seventy countries. He is also a Goodwill Envoy to the UNHCR (the UN Refugee Agency) and founder of The Khaled Hosseini Foundation.




Author proceeds from this book go to the UNHCR and The Khaled Hosseini Foundation to fund relief efforts for refugees around the globe.







"Hosseini's story, aimed at readers of all ages, does not dwell on nightmarish fates; instead, its emotional power flows from the love of a father for his son."– Publishers Weekly, STARRED Review




A short, powerful, illustrated book written by beloved novelist Khaled Hosseini, Sea Prayer is composed in the form of a letter, from a father to his son, on the eve of their journey.




Watching over his sleeping son, the father reflects on the dangerous sea-crossing that lies before them. It is also a vivid portrait of their life in Homs, Syria, before the war, and of that city's swift transformation from a home into a deadly war zone.




In Sea Prayer, Hosseini pays perceptive, evocative tribute to the millions of families who have been splintered and forced from home by war and persecution, and he donates author proceeds to help fund lifesaving relief efforts.




ABFAS Recommends New Teen Fiction







An instant #1 NYT Bestseller, recipient of three starred reviews. Newsweek Best Book, Indie Next Pick, and a Library Journal Best Debut Novel. From Hank Green, CEO of Complexly (prompting The Washington Post to name him "one of America's most popular science teachers") and co-founder of VidCon and Project For Awesome.







Recommended for adults and for mature teens.







"fast-paced, witty first contact novel…At once funny, exciting, and a tad terrifying, this exploration of aliens and social media culture is bound to have wide appeal" —

Booklist

(starred review)




"an adventurous romp that combines science fiction and interpersonal drama to explore identity, relationships, a polarized world and the influence of media and popular opinion...a fun, fast read that invites readers to contemplate their position in the modern world." —BookPage




In his much-anticipated debut novel, Hank Green—cocreator of Crash Course, Vlogbrothers, and SciShow—spins a sweeping, cinematic tale about a young woman who becomes an overnight celebrity before realizing she's part of something bigger, and stranger, than anyone could have possibly imagined.




Roaming through New York City at three a.m., twenty-three-year-old April May stumbles across a giant sculpture. Delighted by its appearance and craftsmanship—like a ten-foot-tall Transformer wearing a suit of samurai armor—April and a friend make a video and upload it to YouTube. The next day, April wakes up to a viral video and a new life.




News quickly spreads that there are similar sculptures—Carls—in dozens of cities around the world,from Beijing to Buenos Aires, and April finds herself at the center of an intense international media spotlight. All eyes are on April to figure out not just what the Carls are, but what they want from us.




Compulsively entertaining and powerfully relevant, An Absolutely Remarkable Thing grapples with big themes, including how the internet is changing fame; how our culture deals with fear and uncertainty; and how vilification and adoration spring for the same dehumanization that follows a life in the public eye. A bold and insightful novel of now.




"Both thought-provoking and entertaining… a laugh-out-loud, fast-paced story that is just plain fun to read." —Shelf Awareness













From New York Times bestselling Shaun Tan, author of The Arrival, Tales from Outer Suburbia, The Singing Bones, and more.




Recommended for ages 12 and up.




A collection of incredibly original stories, rich with feeling, strangely moving, almost numinous. Like its predecessor, Tales from Outer Suburbia, Tan's strikingly illustrated stories imagine a collection of alternate worlds.




Here they chronicle the lives of animals who dwell cheek by jowl with humans amid urban sprawl. Crocodiles live on the 87th floor of an office building. Lungfish assemble in subway stations.




And when the reader comes to the artwork, it's like walking into an amazing room, and then throwing open a curtain to see a brilliant scene that makes you understand and appreciate everything you've encountered in a deeper way.




"The paintings . . . are characterized by layers of glorious color, shadowy corners, dazzling luminosity, surreal situations, and ethereal beauty. They invite lingering . . . Read and reread slowly, savoring every nugget." -- Kirkus Reviews, starred review




"Tan's skill as a writer provides sturdy scaffolding for a seemingly endless stream of startling ideas. -- Publisher's Weekly starred review




"Shaun Tan rocks my retinas" -- Cleveland Plain Dealer




ABFAS Recommends: For Middle Grades




Theresa's pick!




From two-time winner of the Newbery Medal, Kate DiCamillo, one of America's most beloved storytellers and former National Ambassador for Young People's Literature; author of The Tale of Despereaux, Flora & Ulysses, Raymie Nightingale, and more.




Recommended for ages 10 and up.




"Louisiana, with her quick, insightful takes on everyone she meets, grabbed readers' hearts in Raymie Nightingale, and in this book she isn't about to let go. Though her life has been filled with hardship and uncertainty — and there are more painful secrets to come — she continues to operate with a sense of wonder and practical optimism (the pages shine with it)." —The New York Times Book Review




In Kate DiCamillo's beautiful follow-up to Raymie Nightingale, Louisiana Elefante is back...The book strikes a delicate balance between relating a charming, entertaining story full of colorful characters and imparting a deeply meaningful life lesson about deciding what kind of person to be. —ForeWord Reviews




When Louisiana Elefante's granny wakes her up in the middle of the night to tell her that the day of reckoning has arrived and they have to leave home immediately, Louisiana isn't overly worried. After all, Granny has many middle-of-the-night ideas. But this time, things are different. This time, Granny intends for them never to return. Separated from her best friends, Raymie and Beverly, Louisiana struggles to oppose the winds of fate (and Granny) and find a way home.




"The juxtaposition of [Louisiana's] down-to-earth observations with Granny's capriciousness lightens the narrative and allows for a good deal of humor...The overarching themes addressing forgiveness, love, friendship, acceptance, home, and family ("Perhaps what matters when all is said and done is not who puts us down but who picks us up") ring honest and true. —The Horn Book (starred review)




"Unforgettable characters" —Publishers Weekly (starred review)




"a deeply sweet but not saccharine take on the old story of an orphan child lost and found, and readers won't have to know the first book to bond with Louisiana and wish fervently for her to find a home." —Bulletin of the Center for Children's Books (starred review)




"Almost effortlessly, DiCamillo explores some of the biggest, most important questions of life — What is home? What is family? Who decides what kind of person we get to be? — in this deceivingly simple and profoundly moving novel."—Star Tribune



















From Indie Next author Dusti Bowling, author of Insignificant Events in the Life of a Cactus, The Day We Met, and more.




Recommended for ages 8 to 12.




"Reminiscent of Louis Sachar's

Holes

with its quirky characters and unique desert setting, this is a middle-grade read that will easily transport readers somewhere special." --

School Library Journal Starred

review




A gripping story about friendship, hope, and finding the power we all have within ourselves.​




When you come from Nowhere, can you ever really make it anywhere?




Welcome to Nowhere, Arizona, the least livable town in the United States. For Gus, a bright 13-year-old with dreams of getting out and going to college, life there is made even worse by Bo Taylor, Nowhere's biggest, baddest bully.




When Bo tries to force Gus to eat a dangerously spiny cactus, Rossi Scott, one of the best racers in Nowhere, comes to his rescue--but in return she has to give Bo her prized dirt bike. Determined to buy it back, Gus agrees to go searching for gold in Dead Frenchman Mine, joined by friends.




As they hunt for treasure, narrowly surviving everything from cave-ins to mountain lions, they bond over shared stories of how hard life in Nowhere is--and they realize this adventure just may be their way out.













Recipient of four starred reviews! By Kelly Yang.




Recommended for ages 8 to 12.




"Funny, heart-wrenching, and innovative, this book shows the difficulties of starting over in a new country in a way that a young reader is able to understand." — Jessica Palacios, Once Upon a Time Bookseller




"A sweet, kind, indomitable young girl who chooses to rise up and fight no matter how hard it gets. Kelly Yang's debut is a stunner." -- Mike Jung, author of Unidentified Suburban Object




Mia Tang has a lot of secrets. Number 1: She lives in a motel, not a big house. Number 2: Her parents hide immigrants, and if Mr. Yao finds out, they are doomed. Number 3: She wants to be a writer. But how can she when her mom thinks Mia can't dream of writing because English is not Mia's first language?




It will take all of Mia's courage, kindness, and hard work to get through this year. Will she be able to hold on to her job, help the immigrants and guests, escape Mr. Yao, and go for her dreams?




"It's the details that sing in this novel, particularly the small moments that feel like everything when you're a kid… a much-needed and validating mirror….Deserving of shelf space in every classroom and library." -- Booklist, starred review




"A feisty and empowered heroine...rich in voice and context... dreams and determination" -- Kirkus Reviews, starred review




"Mia herself is an irresistible protagonist... young readers will see themselves in Mia and her friends.... A swiftly moving plot and a winsome protagonist make this a first purchase for any collection" -- School Library Journal, starred review







ABFAS Recommends: for the Younger Crowd










By Supreme Court Justice Sonia Sotomayor, author of My Beloved World and The Beloved World of Sonia Sotomayor. With stunning illustrations by award-winning Lulu Delacre, illustrator of over thirty-five children's books and three-time Pura Belpré Award honoree.







As the first Latina Supreme Court Justice, Sonia Sotomayor has inspired young people around the world to reach for their dreams. But what inspired her?




For young Sonia, the answer was books! They were her mirrors, her maps, her friends, and her teachers. They helped her to connect with her family in New York and in Puerto Rico, to deal with her diabetes diagnosis, to cope with her father's death, to uncover the secrets of the world, and to dream of a future for herself in which anything was possible.




In Turning Pages, Justice Sotomayor shares that love of books with a new generation of readers, and inspires them to read and puzzle and dream for themselves.




Accompanied by Lulu Delacre's vibrant art, this story of the Justice's life shows readers that the world is full of promise and possibility--all they need to do is turn the page.




"Sincere and insightful... demonstrates the power of the written word...winning" --School Library Journal starred review




"A thoughtful introduction to both the power of reading and an inspiring role model." --Kirkus Reviews
















Recipient of three starred reviews! By U.S. Poet Laureate Juan Felipe Herrera, author of more than a dozen collections of poetry including Jabberwalking. Illustrated by Caldecott Honor-winning Lauren Castillo, illustrator of Happy Like Soccer, Nana in the City and more.







"Lauren Castillo's perfect illustrations — warm, deftly composed, with the sensual allure of woodcuts—are so captivating ...this poem is a masterly picture book text: Its precisely chosen words create a world you have to listen to, to think about." —

The New York Times Book Review




This buoyant, breathtaking poem from Juan Felipe Herrera — brilliantly illustrated by Caldecott Honoree Lauren Castillo — speaks to every dreaming heart.




Have you ever imagined what you might be when you grow up?




When he was very young, Juan Felipe Herrera picked chamomile flowers in windy fields and let tadpoles swim across his hands in a creek. He slept outside and learned to say good-bye to his amiguitos each time his family moved to a new town. He went to school and taught himself to read and write English and filled paper pads with rivers of ink as he walked down the street after school.




And when he grew up, he became the United States Poet Laureate and read his poems aloud on the steps of the Library of Congress.




If he could do all of that . . . what could you do?




With this illustrated poem of endless possibility, Juan Felipe Herrera and Lauren Castillo breathe magic into the hopes and dreams of readers searching for their place in life.




"Illustrations that sweep across the page to create a soft, dreamy feeling, further encouraging readers to heed the author's recurring refrain: imagine. Readers will finish the story envisioning all the possibilities that may await them. A beautifully illustrated poem that will be cherished." —School Library Journal starred review




---













What a Wonderful World































"Gratitude is a quality similar to electricity: it must be produced and discharged and used up in order to exist at all." ― William Faulkner













"Small cheer and great welcome makes a merry feast." ― William Shakespeare











































---