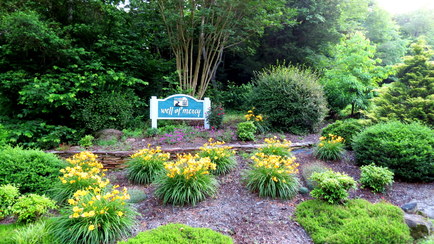 Summer 2018

Somewhere Within
At different points throughout life, I've searched for meaningful experiences to replenish my soul. More often than not, I find myself at the rim of the canyon looking nearby for the replenishing water instead of somewhere deep within, where the water resides.
I realize there is water at the base of the canyon but isn't there an easier way? A drive-thru, if you will, that offers a quick fix for parched spirits? Generally speaking a journey to soul takes time and often presents with a few rough spots on the trail as I meet my true self along the way.
God continues to call...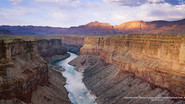 "Make the journey. Come
be still with me, where the waters run deep."
Being still on the land at Well of Mercy is replenishing; communing directly with the Divine. Now, to take time to leave the rim (my desk) and find that place somewhere within, where the waters run deep.
Sandra O'Brien

Well Wednesday Workshops

We offer mini workshops to introduce newcomers to Well of Mercy and to enhance personal growth. Register for workshops online. If you wish to stay overnight in conjunction with a workshop, please call the office to reserve a room at (704) 539-5449.
July 11, 1:30-4:30pm, $55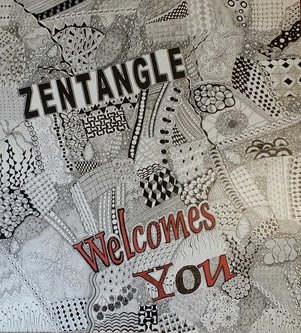 A form of meditative art, Zentangle allows you to create a masterpiece one stroke at a time. No artistic ability is required and all materials are provided. Enjoy an afternoon with Sister Donna gently guiding you in drawing the structured patterns of Zentangle.
REGISTER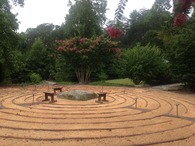 Enjoy an overview of the labyrinth as a spiritual practice and participate in a group labyrinth walk led by Sister Donna. This meditative walk offers the whole body a way to participate in prayer.
REGISTER
Classes for the Fall
---
Peg Cartner Transitions
It has been nearly 20 years since Peg Cartner first came to Well of Mercy as a guest and over 10 since she began offering spiritual direction. The last several years she has been an official staff member offering hospitality to guests. In that time, she has greeted hundreds of sojourners with loving hugs and assured them with her genuine smile that
all will be well
. Peg's gifts don't end with hospitality and holy listening; she is also a wonderful floral designer; taking most anything from either our garden or her own, and turning buds & vines into beautiful arrangements for guests to enjoy.
While we will miss Peg's loving companionship along the journey as she retires from her daily role at Well of Mercy, we are very blessed to have her now as an active volunteer. And so, it's not really retirement but a transition to a new role. Blessings dear one for all the many loving gifts you have shared with each of us.
---
Jane Motsinger Transitions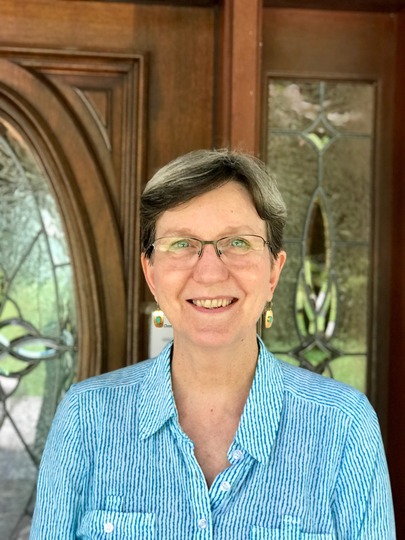 Jane Motsinger has spent the last several years in the Well kitchen, enthusiastically assisting in meal preparation and warm conversation at table. She is transitioning her love for guests and Well of Mercy to the front desk where she will take reservations, oversee preparations for your stay, and be the first to greet you when you arrive. Jane is also a spiritual director and will be happy to meet with you during your retreat.
We are so blessed that Jane's love for your experience at Well continues the tradition of quiet and restful retreats.
See SERVICES on the website
for more on Spiritual Direction.
---
Appreciation for Keeping Well Spiffy
Renee Mendenhall and her team have blessed your stay by lovingly and jovially cleaning guest rooms, porches and outdoor spaces weekly at Well of Mercy for 20 years. It is a real treat to hear their laughter on Mondays as they clean here & tidy there. To preserve the quiet atmosphere at Well, maintenance is intentionally completed behind the scenes on days we are closed to guests.
Renee and her team are dedicated to making sure Well is clean; in preparation for your retreat. Thank you to Rita Williams, Crystal Whybrew, Dee Ann Brewer and especially Renee Mendenhall.
We are also very grateful to guests who co-minister with us by tidying their room before departing, in preparation for the next guest.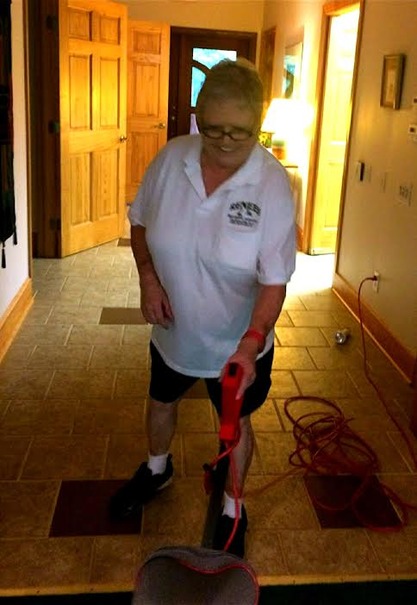 This past year, Renee suffered a great loss as one of her long term employees, Nancy Gilmore, passed away. We are saddened by this loss and honor Nancy's dedication to Well.
If "cleanliness is next to Godliness"; then Renee and her team must be saints. We are truly blessed to have them as part of our ministry team.
---
In being restored we remember, no effort is complete without the essential ingredient of sacred rest.
--Wayne Muller
---
Call our Office
704-539-5449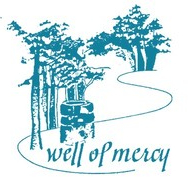 OFFICE HOURS
Wed - Sat
10am - 5pm
704 539 5449
In This Issue
Transitions
Peg Cartner
Jane Motsinger

How about a
Gift Certificate to
Well of Mercy for Dad?
Contact the Office
Zentangle
July 11, 2018
1:30-4:30pm
Labyrinth
Sept 5, 1:30-4:30pm