Winter 2017

Light in the Darkness
Recently, I invited our Well guests to experience a nighttime labyrinth walk as our evening reflection. In preparation for the walk, I gathered candles to place in the center, presuming that the lights along the walk would sufficiently light their way. As I approached the labyrinth, I realized only a few lights were working, leaving much of the labyrinth in the darkness. I quickly placed the candles along the path, attempting to offer a little more comfort for those walking in the cold that night. As the guests arrived, they began their walk, some with their own light from flashlights.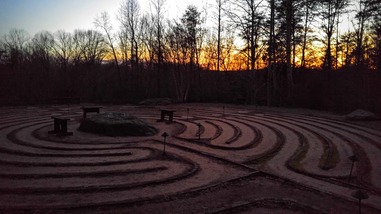 As I sat to the side, beating the ritual drum to offer a backdrop of sound, it became clear how often moments in our paths of life are in darkness only to find light through a slight change in our course, or the gracious light of another who walks by. It is these grace filled moments of light that often provide the courage we need to continue, despite the darkness before us.
In the first lines of the Bible, we read how the world was a "wasteland and darkness covered the abyss". Then God said, "Let there be light," and there was light. God saw how good the light was, and separated the light from the darkness. Light can offer comfort, direction and guidance when we are confronted with darkness and uncertainty. It is interesting to consider though, the many reasons why God did not eliminate darkness, but separated darkness from light, for each has a unique purpose and both are important parts of life's journey.
As we all enjoy this holiday season and look to the New Year, we at Well encourage each of you to savor the guiding moments of warm light on your path, and pray that you will find peace in the moments of darkness. Know that you are "Well" loved.
Best wishes from our staff for a Blessed Holiday Season and a Happy New Year,
Donna Smith,
Executive Director

---
NEW POSITION at WELL
Guest Relations Weekend Attendant
Well is looking for someone to work on property from Friday 4pm – Sunday 1pm. This part-time, overnight, position will receive a stipend and time to enjoy the land. Duties will vary but may include assistance with guest check-in, phone coverage, kitchen clean-up, laundry, office projects, Sunday guest check-out by 11:30am, followed by a walk-through to check lights, thermostats, etc. Those interested should email our executive director at donnasmith@wellofmercy.org for more details.
---
2018 Well Wednesday Workshops
We are excited about the
2018 Well Wednesday
workshop calendar as several staff members are sharing their talents; offering a variety of experiences to better acquaint guests with Well of Mercy. These are a great way to introduce someone to Well, or give yourself permission for
reflection
. All workshops are on a Wednesday from 1:30-4:30pm, unless otherwise noted, and require advance registration & payment.
---
Special Thanks to Stone Magic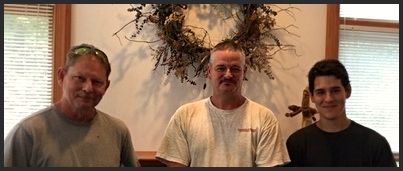 Well of Mercy is indebted to Randy, Mike & Alex of Stone Magic for giving the property a face lift this year; from replacing the gazebo roof & screen to creating new stone walkways to the labyrinth/gazebo. They also assisted with several other projects to include tree removal and prayer path maintenance. We are forever grateful for their hard work and friendship over the years.
---
amazonsmile

Same great shopping, with .5% benefiting Well. Sign into Amazon with
Amazonsmile
.
---
The Quiet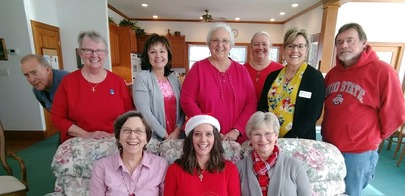 HAPPY HOLIDAYS from WELL OF MERCY
Watch Facebook for more photos of the staff & grounds
In This Issue
Director's Reflection
New Position @ Well
2018 Well Wednesdays
Stone Magic
Holiday Wishes
KITCHEN VOLUNTEERS
Needed for Rotation
Saturday's 10am-7pm
for more details contact
Staff Celebration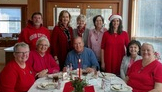 Sister Brigid, Sister Donna, Steve, Connie, Tammara, Kevin, Sandra, Peg, Jane, Brenda
Popular
Videos @ Well
Sign-up for
WELL
WEDNESDAYS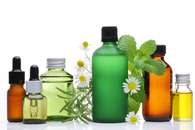 Feb 7, 2018

Mar 7, 2018
Guest Reflection
What a gift to drop our burdens here so that
light shines brighter
in my soul!