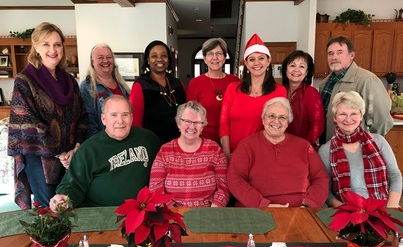 Winter 2018

From All of Us to All of You
We wish to share our love & laughter for the holiday season and the coming year.
Front Row: Steve, Sister Brigid, Sister Donna, Peg
Second Row: Sandra, Tammara, Denean, Jane, Brenda, Connie, Kevin
Peace, Gratitude & Hope
It is wonderful to celebrate any occasion with the staff at Well of Mercy. And even though we have three members who retired this year and one at year's end (seated in-front above), we continue to enjoy each other's company and are thrilled our retirees are now wonderful volunteers.
One secret to making our holiday gatherings special is it's all about celebrating with each other and not about the perfect gift. Having supportive friends and co-workers is a priceless gift and we are most fortunate.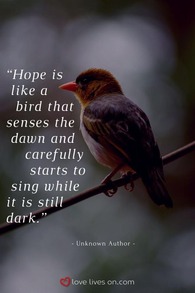 But how does this translate into a world that is often chaotic and less than cheery? It is with much intention that we try to be a positive force in the world by being at peace with the circumstances we cannot change, to view the world with gratitude for our blessings instead of seeing our lack, and to be hopeful for the future.
Recently, we shared a
Facebook
video of Dr. Jane Goodall on maintaining hope during challenging conditions. What encouragement to the human spirit she shares.
Many of our guests are facing a difficult season due to grief or just the chaos of the holidays; to each of you we send blessings and Well hugs. To all of our guests, volunteers, board members, and staff, we wish for you Peace in your heart for the season, Gratitude for each day's blessings, and Hope for a bright New Year.
Well Blessings,
Sandra H. O'Brien
Interim Director

Well of Mercy Retreats

Register for retreats & workshops online. If you have questions or wish to make overnight reservations, please call the office at (704) 539-5449.
February 20-23, 2019; $350
Wed. 2pm - Sat. 1pm
When you give yourself self-care and self-love you also give permission to others to do the same. Discover a creative journey in being the artist of your days through writing haiku, soul collage, aromatherapy, healing hands meditation, music, moonlight labyrinth walk and much more.
The retreat is limited to 14 participants so early registration is encouraged and makes a great gift.
REGISTER
Presenters include: Sister Donna Marie Vaillancourt, RSM, Co-foundress; Sandra O'Brien, Interim Director; Connie Hoffner, Certified Healing Touch Practitioner; Jane Motsinger, Spiritual Director; and Brenda Wallace, Massage & Aroma Therapist.
March 20-21, 2019; $135
Wed. 2pm - Thu. 1pm
Writing Toward Healing is offered by Carol Henderson for adults experiencing loss: of a loved one, a way of life, one's health, a job or any other loss. Through writing in response to carefully selected prompts in this safe environment, we will gently reflect, remember, and reconsider.
We will honor our lives and our loved ones, re-imagine our experiences, and discover inner resources we had no idea were within us. No writing experience necessary.
If you wish to extend your stay you may do so by contacting the office.
REGISTER
Carol Henderson has been published in newspapers and
magazines
in the USA & Canada and has taught all over the country, in Europe & the Middle East. Carol now focuses on reflective writing workshops as a tool for self-awareness and healing.
---
Steve Young is Retiring
Steve Young, our Facilities Director, will be retiring at the end of December. It has been over 13 years since Steve first came to Well of Mercy as a guest. From guest he soon added volunteer cook to his resume and not long after that he was recruited to work on staff where he has served for the last 10 years.
Originally from New Mexico, Steve's background in Environmental Engineering has benefitted his work at the Well. You can see some of Steve's handiwork throughout the property from the beautiful swings and prayer stations that he so lovingly built, to the remodeling of the Peace/Art room, to the signage on our trails, and the lap desks in the guest rooms.
Steve has worked tirelessly with our contractors and vendors to assure a smooth running facility and with Kevin to maintain our beautiful landscaping. While we will miss Steve's daily presence at Well of Mercy, we are thrilled he will continue to be supportive through various volunteer endeavors. Many thanks Steve for your loving care of the property, the guests, and the staff.
---
Welcome Randy & Mike
We are pleased to introduce Randy Simmerson & Mike Holcomb as our new maintenance team. We were fearful of what would happen once Steve retired and then came along these two gentleman who have worked at Well periodically for over 13 years. You might even recognize some of their work under their company name of Stone Magic; which Randy started in 1999 and Mike joined in 2001. Prior to Stone Magic, they each worked in management at Winn Dixie in Elkin for 22 & 16 years respectively.
As Stone Magic, they built the grotto, laid the stone walkways to the labyrinth & gazebo, and crafted the stonework on the Chapel, Laura's Place and at the entrance. These p
lus other maintenance projects they've worked on over the years have allowed us a sigh of relief knowing we are still in good hands. We are also pleased that Kevin Campbell, who oversees the landscaping at Well, will also be available to assist as needed with maintenance throughout the week.
Welcome Aboard Gentlemen.
---
In order to live more fully from an open heart we are greatly assisted by lightening our agenda and by spending time being quiet, clearing the mind and listening.
-- Paula D'Arcy
---
Call to Schedule a Visit: 704-539-5449
We hope to open Wednesday; depending on the condition of our lovely snow covered country roads leading to Well.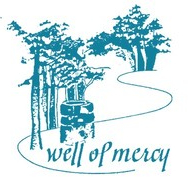 OFFICE HOURS
Wed - Sat
10am - 5pm
704 539 5449
In This Issue
Peace, Gratitude & Hope
Retreats & Workshops
Retirement
Welcome
Well of Mercy Appreciates Your Year-End Donations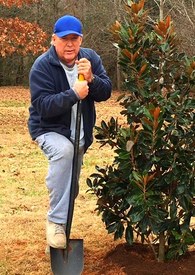 Steve Young

Welcome
Randy & Mike
With your support we are able to continue offering sanctuary to a hurting world.