Cold Beer on a Sunny Day? No Problem with William Painter
Financial Development Corporation (FDC): Nor-Cal FDC
Borrower: William Painter, Inc.
Lender: Accion San Diego
Loan Amount: $50,000
Employees: 4
William Painter majority owner Matt DeCelles initially came up with the unique idea of sunglasses with a built-in bottle opener while enrolled at San Diego State University (SDSU). DeCelles was a student at SDSU's prestigious Lavin Entrepreneur Program, a two-year curriculum designed to allow students the resources needed to design, think, pitch and pivot their business ideas.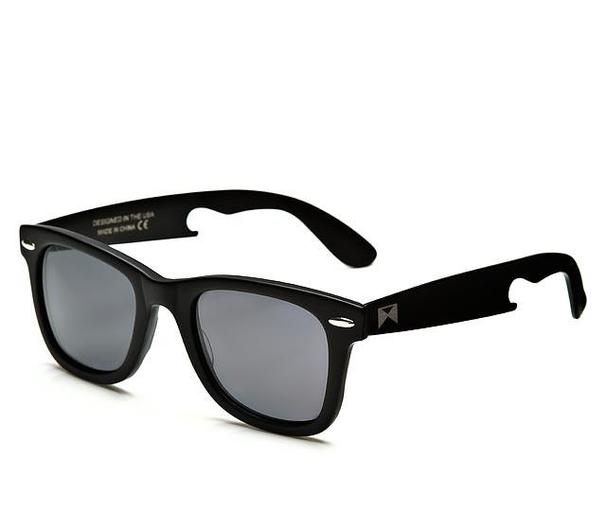 Along with business partner Patrick Eckstein, DeCelles quickly got to work creating a prototype. They enlisted the help of a local college ski team, whose input helped them craft their signature "Hook" sunglasses design. Crafted out of aerospace-grade titanium and combined with a durable black coating allowed their sunglasses to withstand hundreds of bottle openings. DeCelles brought friends Zach Luczynski and Steven Dempsey on board, and the four successfully pitched the idea to Kickstarter, a crowdfunding platform for creative projects. Eventually, they raised an initial $26,000 in seed money.
In November of 2013, the high-end sunglass company William Painter, named after the 19th century American mechanical engineer who most notably invented the crown cork bottle cap and bottle opener, was born. What started as a school project, quickly transformed into a fashion icon. The business experienced great success through subsequent Kickstarter campaigns, allowing for the introduction of new products.
Without outside capital however, the company hit a financial roadblock, and their significant progress started to wane. Thanks to the a $50,000 loan provided by Accion and guaranteed by Nor-Cal Financial Development Corporation through IBank's Small Business Loan Guarantee Program, William Painter Sunglasses was able to bulk purchase inventory in preparation for the summer rush, allowing the company to continue to grow.