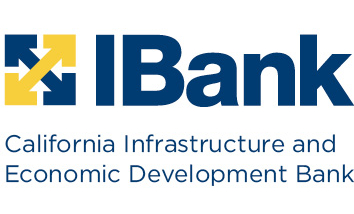 FOR IMMEDIATE RELEASE July 14, 2017


IBank Partners with OpenGov on New Interactive Reporting Tool

Contact: Alice Scott Alice.Scott@ibank.ca.gov


The California Infrastructure and Economic Development Bank (IBank), in partnership with OpenGov, is pleased to provide a new interactive reporting tool. With this tool, you can search for details on IBank financings of public infrastructure, private activity, and economic development projects throughout California.

OpenGov will help IBank:
Demonstrate fiscal accountability
Improve financial reporting and compliance
Streamline municipal-to-state reporting
Track performance and make data more accessible

Select the image below to enter the IBank interactive reporting tool.



About the California Infrastructure and Economic Development Bank:
IBank was created in 1994 to finance public infrastructure and private development that promote a healthy climate for jobs, contribute to a strong economy and improve the quality of life in California communities. IBank is located within the Governor's Office of Business and Economic Development and is governed by a five-member Board of Directors. IBank has broad authority to issue tax-exempt and taxable revenue bonds, provide financing to public agencies, provide credit enhancements, acquire or lease facilities, and leverage State and Federal funds. Find more information at
http://www.ibank.ca.gov
.

###
---
---
IBank
1325 J street
18th Floor
Sacramento, California 95814
US


Read the VerticalResponse marketing policy.