Please Join Me in Welcoming IBank's New Deputy Director of Compliance and Chief Compliance Officer
I am pleased to announce IBank has hired Jeffrey Ingles as the Deputy Director of
Compliance and Chief Compliance Officer. Jeffrey has almost 20 years of State Service, 10 years of which are in Auditing and Compliance and will be responsible for the compliance of all IBank programs, including the Small Business Finance Center. He came to IBank from the Department of Water Resources where he was the Chief Auditor.
In his role as Chief Compliance Officer, Jeffrey's main duty at IBank is to analyze compliance of all IBank programs with law, regulations, guidelines and directives and requirements and to evaluate the programs' designs, policies and procedures. He also will be conducting compliance examinations and reviews of all IBank programs.
Jeffrey is excited about helping IBank continue to serve Californians. "I was
attracted to the position because IBank is at the forefront of helping small businesses and public agencies reach their financial goals," said Jeffrey. "I like to be helpful and responsive to our stakeholders and customers, and work to improve business processes, mitigate risks and improve governance as I will be doing at IBank." Jeffrey is also looking forward to developing relationships with IBank's Financial Development Corporation partners. "I feel I'm a good listener and problem solver. I look forward to collaboratively resolving any concerns and issues that may arise," Jeffrey added.
In his private life, Jeffrey also enjoys helping people. He is a Parent Ambassador at California State University, Sacramento where his two children attend college. In addition, Jeffrey volunteers to work in the special needs children's program at his church. For fun, Jeffrey and his wife's favorite vacation destination is Hawaii.
Jeffrey has a Master of Business Administration degree from National University and a Bachelor of Arts degree from California State University, Sacramento.
I am thrilled and honored to welcome Jeffrey and hope you'll join me in making him feel at home in his new position at IBank!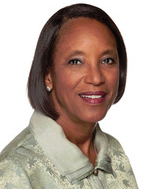 Very truly yours,

Teveia Barnes
IBank Executive Director

West Valley National Bank's mission is to build long term, profitable relationships with clients in the medical, dental, and small business industries.

RCO Ag Credit, Inc.
RCO Ag Credit, Inc. is an agricultural crop production lender, lending since 2004 and located in Fresno, CA.

Lendistry (Formerly Merchant Money Company)
Merchant Money Company (MMC) has undergone a name change. As of January 1, 2017 MMC has been doing business as Lendistry. Lendistry prides itself on meeting the financing needs of small businesses.
By Eduardo Brugman
Three higher education institutions in Southern California's Inland Empire are getting a much-needed financial boost this year thanks to an economic development nonprofit in Orange County. The Small Business Development Corporation of Orange County awarded a total $20,000 in grants... Read more...
African American Visionary Founded 1st Commercial Bank in the West
From the Los Angeles Sentinel
By Cora Jackson-Fossett, Staff Writer
Onie B. Granville co-founded a number of ventures in Los Angeles in the 1970s including the West Adams Community Hospital, the Southern California Minority Capital Corporation (a publicly-held small business investment company) and the Pacific Coast Regional Job Creation Corporation, which exists today as the Pacific Coast Regional Small Business Development Corporation. In addition, Mayor Bradley appointed him to serve on the Building and Safety Commission. Read more...
Greening Your Commute
Startup Rolls Out First All-Electric Vanpool in California
Financial Development Corporation (FDC): Nor-Cal FDC
Borrower: Green Commuter, Inc.
Lender: New Resource Bank
Line of Credit Amount: $1,500,000
Employees: 10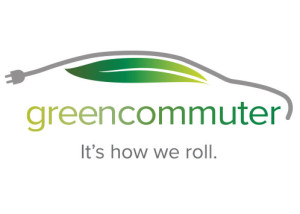 Founded in 2014, Green Commuter's mission is to help alleviate traffic, reduce greenhouse gas emissions, and decrease the cost of commuting and mobility. With that goal in mind, Green Commuter developed an innovative software that manages a fleet of 100% zero-emission vehicles to provide a combined service of vanpool, public car sharing and employer fleet replacement.
"Green Commuter developed an app that enables the synergy between the vanpool and car share systems that will dramatically increase the benefits for all users and maximize the use of the vehicles," said Green Commuter CEO Gustavo Occhiuzzo.
To allow for the large scale roll out of the company's service in the chronically-gridlocked Los Angeles area, Green Commuter needed to finance the purchase of thirty-two Tesla Model X vehicles. Why the Tesla Model X? It is the only all-electric vehicle currently available that meets vanpool criteria, including seating for seven passengers and a battery capacity sufficient for long-range driving.
As a startup with a limited business history, Green Commuter was unable to qualify for conventional bank financing. Through IBank's Small Business Loan Guarantee Program, Green Commuter obtained a $1,500,000 line of credit from New Resource Bank, guaranteed by Nor-Cal Financial Development Corporation. The line of credit allowed Green Commuter to purchase the fleet of electric Tesla vehicles and successfully launch their platform in Los Angeles in 2016. They plan to expand services across the state of California within a year and nationally within five years.
"With the help of IBank's Small Business Loan Guarantee Program and Nor-Cal FDC, Green Commuter has launched its operations in Southern California utilizing 7 passenger, all-electric, long range SUVs, with the mission to mitigate traffic, improve air quality and decrease the cost of mobility and commuting," said Occhiuzzo. "We are grateful for this financing partnership with IBank and Nor-Cal FDC, which allows us to implement a method of transportation that is more environmentally friendly and less expensive than currently available options."