Message from the Executive Director
Jump-Starting Businesses in Low-Wealth Communities
Many entrepreneur's start a business for the same reasons Shakira Kane did: "It's important for me to have my own business because in today's economy you have to have something to call your own, so if anything happens you have something to fall back on." The single mom owns K and S Vivah Creations. Vivah means wedding in Hindi. Shakira plans traditional East Indian weddings. She is one of 16 low-wealth entrepreneurs who received a Jump Start Loan since the program began in May 2017.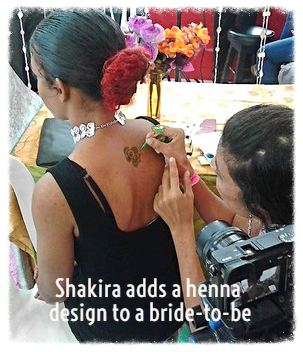 The Jump Start Loan Program (Jump Start) helps small businesses in low-wealth communities start, grow and thrive. So far, the program is doing what it was designed to do – provide microloans that truly jump-start businesses for entrepreneurs who may not qualify for loans at traditional lenders or other programs because they are often too new or too small. Credit scores of current Jump Start borrowers range from 507 to 688, which lenders consider from low to moderate.
The Jump-Start Program has provided a total of $125,000 to borrowers ranging from $3,000 to $10,000 in individual loans. The loans are for everything from start-up costs, such as licensing, supplies and inventory, to equipment for existing businesses to expand.
Besides Shakira's wedding planning enterprise, Jump Start has helped a host of other businesses including a dry cleaner, a taco truck, and a game software developer. These businesses have collectively created or retained 50 jobs. The highest number of jobs for one business is 12.
Among the owners are one veteran and one disabled person. Half of all borrowers are women and half are men. There is also a diversity of ethnic groups. Caucasians and Hispanics are each 31%, African Americans are 25%, one borrower is Asian Indian and one declines to state.
IBank's partner Financial Development Corporations (FDCs) have also provided tools beyond money with 255 hours of financial planning and technical assistance to 105 different people. The Jump Start FDCs also provide credit underwriting and loan disbursement. These FDCs are conveniently located throughout the state. Locations include Sacramento, Stockton, Salinas, Oakland, Fresno, Los Angeles, Compton, Santa Maria and Santa Barbara.
If it weren't for Jump Start Shakira, who also works part time at another job to make ends meet, says she would not have been able to start her own business. "Jump Start helped me to put together all of the pieces of the puzzle that makes that special wedding day rewarding," she says.
Jump Start is filling an important piece of the State's economic puzzle by making a positive impact on entrepreneurs in low-wealth communities, one business at a time.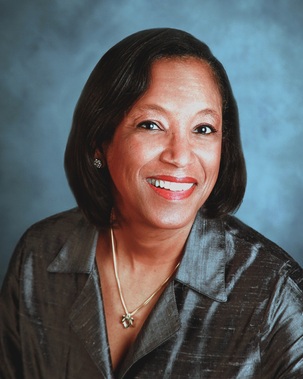 Take care,

Teveia Barnes
IBank Executive Director
---
Welcome New Lenders!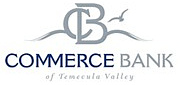 Commerce Bank of Temecula Valley serves the needs of local businesses by offering business financing and lending, including commercial loans, term and equipment loans and financing, working capital loans and lines of credit.

Kinecta Federal Credit Union - formerly Hughes Aircraft employees Federal Credit Union - is a leader in the financial services industry and has made a commitment to deliver unequaled value to its member-owners.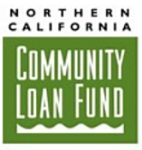 Since 1977, Northern California Community Loan Fund has been serving Northern and Central California by providing nonprofits and social enterprises the financing they need to make a difference in their communities.
---
Top Lenders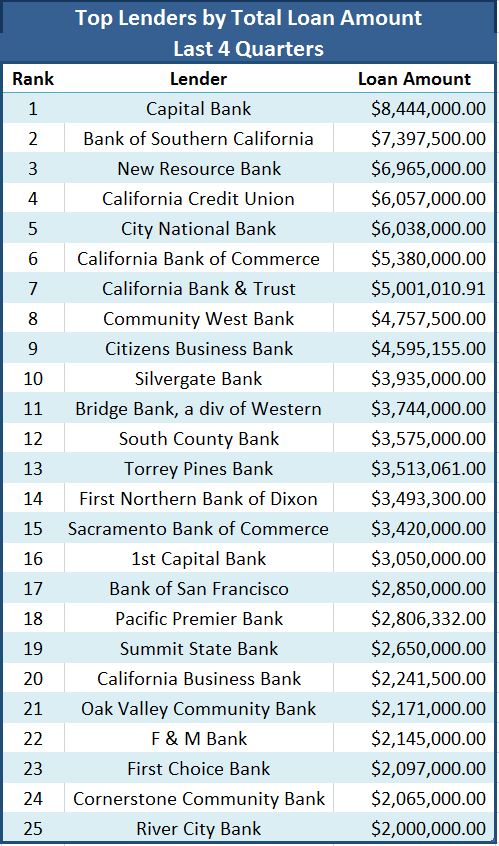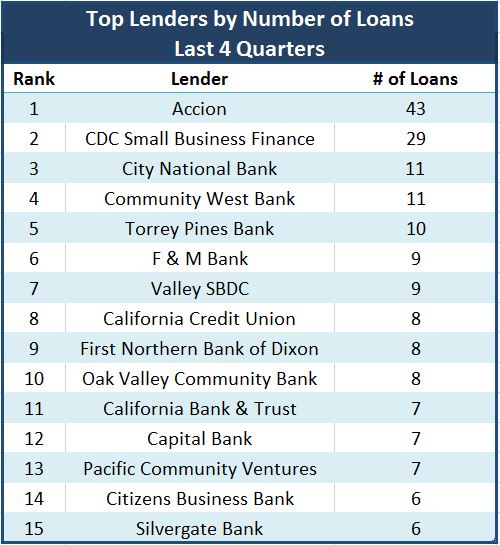 ---
Financial Development Corporation Activity

---
Small Business Success Story
Financial Development Corporation: CA Coastal Rural Development Corp.
Borrower: CaryCo Tech DBA Axion Communications
Lender: Community West Bank
Loan Amount: $400,000
Employees: 16
Date: March 2017
Success Calling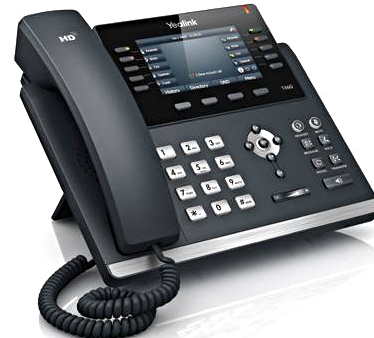 Joe Cary's business thrives in the dynamic world of technology. His company, Axion Communications, is a Southern California-based, small business telecommunications company offering businesses top-notch, hosted voice over internet protocol (VoIP) service and support. Axion focuses on attracting customers with between one to 50 employees, but it does have some larger enterprise users, as well.
Aside from his hard work and dedication, Cary points to two important factors that distinguish his company from his competitors. First, Axion's pricing is all-inclusive. That means for $35 per month the company provides customers with an array of phone system features and unlimited calls to the U.S. and Canada. Second, the business maintains unique relationships with its customers' IT providers. Since Axion's products are Internet-based, it must work in partnership with IT companies to resolve problems quickly when they arise. This cooperation helps avoid the pitfalls that come with finger pointing and brings in more business by way of referrals. To keep expenses down and prices competitive, the company uses very little advertising and has developed its own proprietary software, so there's no out-of-pocket cost for licensing fees.
Prior to starting Axion, Cary worked as VP of Sales for an IT solutions provider in Agoura Hills, California. There he developed in-depth sales and management skills and the technical expertise necessary to start and grow a quality technology company.
Cary notes that his company has grown steadily year-over-year with only minimal reliance on outside debt. In a peculiar way, it is this success that motivated him to shop for additional funding. Looking locally, he was able to secure a $400,000 loan through Community West Bank guaranteed by IBank's Small Business Loan Guarantee Program. A small part of the loan proceeds will upgrade the company's servers and network equipment, but the bulk will go to hire five new employees bringing his staff to 16 full-time positions. On the list of new hires is a sales director, two channel managers to drive more sales and two additional developers to make Axion products more reliable and feature-rich. According to Cary, "staffing up" is necessary in order to drive sales and build products that will vault Axion to the next performance level.
Under Cary's management, and with funding in place, Axion appears ready to position itself as a recognized force in the $5 billion VoIP market. Cary is well aware of the potential for growth. In fact, he'll be the first to answer when success calls.
---
In the News...
Modern-Twist Founder Kat Nouri Appears on "Shark Tank"
IBank Small Business Loan Guarantee borrower and entrepreneur Kat Nouri continues to prove that drive plus perseverance equals success. Nouri recently appeared on the January 7 episode of the Emmy award-winning TV show, Shark Tank. The program features a panel of business movers and shakers who, if they like a budding entrepreneur's presentation, could end up investing serious capital into the project. Nouri was pitching her reusable, silicone-based food bag, "stasher", and was able to get the attention of celebrity-entrepreneur Mark Cuban. After some on-air negotiating, Cuban agreed to put up a total of $800,000 -- $400,000 for a 15% share with a $400,000 line of credit.
SBDC of Orange County Awarded for Its Part in B Street Theatre
Congratulations to the Small Business Development Center of Orange County which received an Award of Excellence, Economic Development Partnership, from the California Association for Local Economic Development (CALED) for its work on Sacramento's B Street Theatre. The 45,000 square-foot complex is a nonprofit theater featuring performances of new works and classic children's literature. The B Street Theatre was funded with a $12 million conduit bond that was loaned to B Street by Five-Star Bank and supported by a Small Business Loan Guarantee.


Valley Small Business Development Corporation Donates on Behalf of IBank
During the past holidays, Valley Small Business Development Corporation made a donation on behalf of IBank to Central Valley Honor Flight. The nonprofit organization honors WWII and Korean War veterans by sending them to see their memorials in Washington, D.C. IBank extends its thanks to Valley for its generous act.


---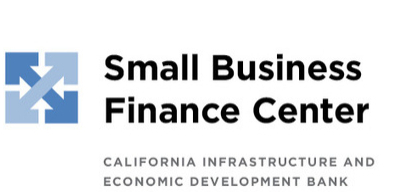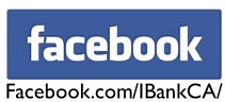 ---

California Infrastructure and Economic Development Bank
IBANK
Small Business Finance Center
(916) 341-6600
www.ibank.ca.gov