Financial Development Corporation (FDC): CA Coastal Rural Development Corp.
Borrower: ARC Motion Control, LLC
Lender: Ojai Community Bank
Loan Amount: $125,000 term loan; $25,000 revolving line of credit
Employees: 6 full- and part-time
Date: July 2017
Inventor Runs His Business by Remote Control
James Caliri has many talents—Emmy-winning film title designer, music video and animation film director, and inventor. He is also a small business owner.
Along with his brother, Dyami, Caliri owns and operates DZED Systems, a small business animation software company located in Ojai, Calif. The company manufactures a cutting-edge product called Dragonframe—DZED Systems' proprietary software that is used in the production of stop-motion animation in full-length motion pictures and videos. Dragonframe has sold more than 30,000 licenses since its release in 2008. Even more impressive, seven of the feature films shot with Dragonframe software have been nominated for Academy Awards for Best Animated Feature Film.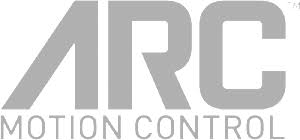 While his brother wrote the code that brought Dragonframe to life, Caliri knew the system would be most effective with specific hardware that would work in sync with their software. In true entrepreneurial spirit, he began a new business venture, ARC Motion Control, to manufacture motion control hardware for holding and moving camera equipment during the shooting of stop-motion productions. The company's products, Volo, a motion control crane, PTR-B, a compact pan, tilt and roll head, and Octodrive, an eight-channel, rack-mount motor driver, are designed and constructed to be controlled remotely by and work seamlessly with DZED's Dragonframe software.
Seeing an opportunity to expand his business, Caliri approached Ojai Community Bank for a $125,000 term loan to purchase new equipment and components for his ARC products, and a $25,000 revolving line of credit for short-term working capital, both guaranteed by IBank.
With funding in place, ARC Motion Control sees a bright future for its product line of stop-motion hardware for seasoned and budding filmmakers and has plans to hire six full- and part-time employees.
Click here to see a short clip shot with Dragonframe and ARC Motion Control's equipment.

Robert (Bob) Andosca joined IBank in September as our Information Officer in the External Affairs Division. Working with External Affairs Deputy Director Alice Scott, Bob will be responsible for communications materials, including this newsletter, press releases, fact sheets, social media and other duties.
Bob has a wealth of experience in the communications field, including directing his own full service firm, as a journalist at the Sacramento Bee and as a spokesperson for many organizations, including stints with the Sacramento Metro Chamber of Commerce and the California Pharmacists Association. Most recently Bob had his own business where he served as Executive Director of multiple non-profits performing communications and management duties, in addition to organizing board meetings. Of his myriad experiences Bob says, "I enjoyed working for myself and owning my own company for over a decade. It gave me a chance to work with a variety of interesting organizations and people."
Bob has chosen hobbies that also provide variety, simply because he enjoys the camaraderie as well as the challenges. He enjoys mountain biking and also rides his motorcycle every chance he gets. As a member of the Aircraft Owners and Pilots Association, Bob has had a pilot's license since getting out of the United States Air Force in his mid-twenties. He was stationed at Mather Air Force Base as a navigator where he got the opportunity to travel the world.
Bob earned two Bachelor of Arts degrees from Sacramento State University Sacramento – one in Business Communication and the other in English. He is married and has four children.
Of his latest adventure at IBank, Bob says, "I like being a part of the IBank team. The interaction, the learning experiences and calling myself an 'IBanker'." Please join us in welcoming Bob to the team!