"Even if you're on the right track, you'll get run over if you just sit there."
Will Rogers (1879 - 1935)
Dear Island Neighbor,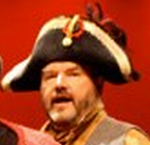 Last night I joined lots of folks in our lively dark "spooky" streets full of young families having the time of their lives on a dry Halloween night.
Kids in costumes, dodging around flashlight wielding parents with sacks bulging with treats given to them from welcoming downtown merchants and their island neighbors.
The island was alive with the next generation!
The
population of o
ur lovely island is growing, and excellent leadership will be crucial as we ask our civic leaders to make smart logical steps in protecting our way of life.
Your vote matters to the future of this island community.
PLEASE contact everyone you know. Remind them to vote. We need a large turnout and only one in four had voted by yesterday.
If a neighbor is undecided, remind them
what's at stake
.
Lets be sure that our Council leadership team for the next 4 years includes:
Wayne Roth
Val Tollefson and
Roger Townsend.

Sincerely,
John Ellis


Sponsored by Quality Bainbridge (QB). No political candidate paid for this message. The QB Steering Committee members are John Ellis (Pres.), Gloria Sayler (VP), Kathy Dunn, Maradel Gale, Juliet LeDorze, Barry Peters and Randal Samstag.

All are local Bainbridge residents who want to preserve our island's character and its shared values such as: a beautiful and conserved environment, safe neighborhoods and good schools for families, good and smart governance with local control, a thriving local economy (Shop Local!), maintenance of our roads and other infrastructure, and a good quality of life for all residents. Our committee's disclosures will be on the State's website later this week.