Dear Catherine Cebula Editor:
Longevity News, brought to you by WAAAM

The World Anti-Aging Academy of Medicine (WAAAM)
sends our sincere best wishes for a happy holiday season and healthy New Year! We are grateful to the
A4M (American Academy of Anti-Aging Medicine)
, the publisher of
Longevity News
and a Sustaining Member Organization to WAAAM, for sharing seasonally appropriate information with the WAAAM membership.
---
Giving Confers Two-Way Health Benefits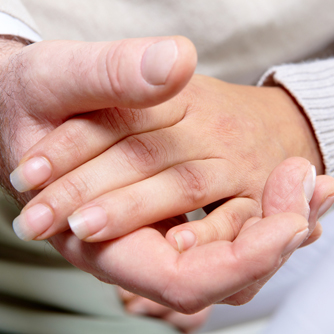 Providing support to a loved one offers benefits to the giver, not just the recipient, reveals a brain-imaging study by University of California/Los Angeles (UCLA; California, USA) scientists. Naomi Eisenberger and colleagues studied 20 young heterosexual couples in good relationships: the 20 women in the couples underwent functional magnetic resonance imaging (fMRI) brain scans while their boyfriends were just outside the scanner receiving painful electric shocks. At times, the women could provide support by holding the arm of their boyfriends, while at other times, they had to watch their boyfriends receive shocks without being able to provide support (each woman instead held a squeeze-ball). At still other times, the boyfriends did not receive a shock, and the women could either touch or not touch them. The researchers found that when women gave support to their boyfriends in pain, the women showed increased activity in reward-related regions of the brain, including the ventral striatum and septal area. In addition, the more reward-related neural activity these women showed, the more connected they reported feeling with their boyfriends while providing support. Under conditions in which no support was provided, these regions showed decreased activity. Finding that the women who showed greater activity in the septal area also showed less activity in the amygdale, the team speculates that support-giving may have stress-reducing effects for the person who provides the support. [Tristen K. Inagaki, Naomi I. Eisenberger. "Neural Correlates of Giving Support to a Loved One." Psychosom Med., November 9, 2011.]
---
WAAAM Membership Update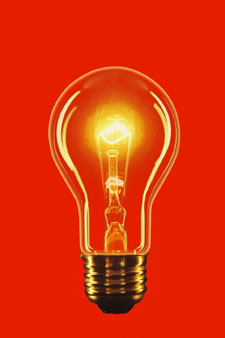 If you have visited the WAAAM website in the past two weeks, you may have noticed that the option to Join and Renew is offline. This is only temporary: we are working on NEW Membership program benefits, that include:
Online Searchable

Directory of Physician & Health Practitioner Members

, so potential patients can find you

Online

Printable Membership Certificate

, so you may print and display as many as you wish


eBooklets

, for patient education

Bulletin(TM)

, a peer-to-peer eNewsletter
and More!
As a valued Member, you will be the first to be invited to take advantage of the new WAAAM eMembership benefits!
In the meantime, should you require assistance regarding your existing Membership, please email us at: contact@a4minfo.net
---
Volunteering Promotes Longevity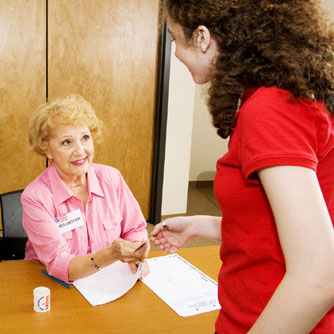 Previously, studies have shown that volunteering exerts benefits not just to the people receiving help, but also to those who give their time and energy. Sara Konrath, from the University of Michigan (Michigan, USA), and colleagues report that the motivation for volunteering influences the benefits to the giver. The team analyzed data from the Wisconsin Longitudinal Study, which followed a random sample of Wisconsin high school students who graduated in 1957. The data used in the analysis included 3,376 men and women who were about 65 years old in 2004. Overall, 57% of those surveyed reported doing at least some volunteer work in the past 10 years. Participants were contacted again four years later, when researchers found that just 2.3% of the volunteers had died, as compared to 4.3% of non-volunteers. Further, the researchers observed that how much people volunteered mattered as well---only 1.8% of regular volunteers were deceased, as compared with 2.5% of occasional volunteers. Death risk was reduced even more for each hour older adults volunteered per month. Importantly, the team found that motives for volunteering have a profound effect on mortality. People who volunteer because they want to help others, live longer than people who don't volunteer at all, whereas those who volunteer mainly for some sort of personal benefit live no longer than non-volunteers, on average. [Konrath, Sara; Fuhrel-Forbis, Andrea; Lou, Alina; Brown, Stephanie. "Motives for volunteering are associated with mortality risk in older adults." Health Psychology, Aug 15, 2011.]
---
NEW TEXTBOOK NOW AVAILABLE: Anti-Aging Therapeutics, Volume XIII
[212pp; 2010 conference year]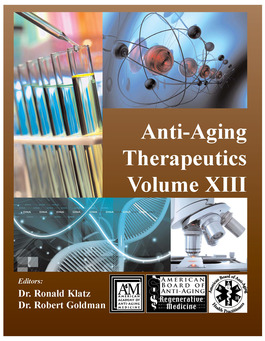 Proceedings of the Eighteenth World Congress on Anti-Aging Medicine & Regenerative Biomedical Technologies, Spring and Winter Sessions.

Order the PRINT version
Order the CD (printable PDF file)
---
Neighborly Trust Promotes Better Health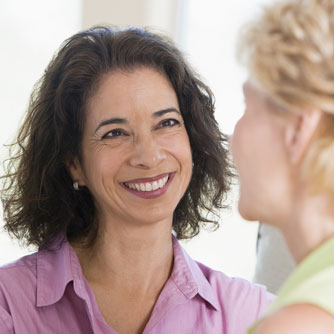 In that an individual's relative position in a community or population can influence their health, Eileen Bjornstrom, from the University of Missouri (Missouri, USA) examined data collected in the 2001 Los Angeles Family and Neighborhood Survey. Contrary to expectations, she found that respondents with a higher income, relative to their community, were more likely to be distrustful of their neighbors. Simultaneously, while taking into account factors such as level of education, income, and age, people who reported that "their neighbors can be trusted" also reported better health on average. She posits that shared community resources help to promote interaction and bridge the neighborhood trust gap, serving to promote health and well-being. Consequently, the researcher urges that: "Residents of all economic statuses might then benefit if community cohesion was increased." [Eileen E.S. Bjornstrom. "The neighborhood context of relative position, trust, and self-rated health." Social Science & Medicine, Volume 73, Issue 1, July 2011, Pages 42-49.]
---
Expert Commentators Participate in Global Discussion on Anti-Aging & Regenerative Medicine


The A4M, American Academy of Anti-Aging Medicine
is proud to host
The WHN Forum for Anti-Aging & Regenerative Medicine
. Featuring 120+ Discussion Boards, our
Medical Commentators
share their expert insights on a wide variety of issues affecting health, wellness, and longevity. .
Join The WHN Forum
---
Is A Happy Disposition a Key to Long Life?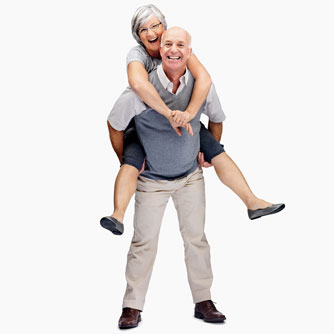 A British study finds that older adults who report feeling happy and content live longer than others. Andrew Steptoe, from the University College London (United Kingdom), and colleagues monitored "positive affect" (states such as happiness, peacefulness and excitedness), and "negative affect" (anxiety and hostility, for example), among 3,850 people, ages 52 to 79 years, who were asked to describe their feelings -- happy, excited, content, worried, anxious or fearful -- four times during one 24-hour period. Then, the team tracked the participants for the next five years, and found that over 7% of those who died were in the lowest third of those with positive affect, as compared to 6% in the third with the highest level of positive affect. Even after ruling out confounding factors, the researchers found that those who said they were the most happy were 35% less likely to die than those who described themselves as the least happy. The study authors conclude that: "The results endorse the value of assessing experienced affect, and the importance of evaluating interventions that promote happiness in older populations." [Steptoe A, Wardle J. "Positive affect measured using ecological momentary assessment and survival in older men and women." Proc Natl Acad Sci USA. 2011 Oct 31.]
---
Thank you for your Membership in The World Anti-Aging Academy of Medicine (WAAAM). Since 1995, WAAAM is a member-based society dedicated to the protection and preservation of the health of the public, and the advancement of education and research in the clinical specialties of anti-aging and regenerative medicine. In its objectives as the first global entity specifically established to unify and coordinate cooperation among organizations on the national level that are involved in the advancement of progressive preventive medicine, WAAAM adopts the United Nations model for organizational participation.