Dear Friends & Family of Laparoscopic Associates of San Francisco and the Surgical Weight Loss Center of Hawaii
We love hearing your success stories! If it is an accomplishment that you have made since your surgery, big or small, we'd love to hear about it. We've had patients tell us they are able to kayak, swim, play with their grandchildren, and dance in high heels at their holiday work party....the activities that were too uncomfortable before. Be proud of where you've come and take notice of these feats. Please feel free to reply to this email with something you've accomplished after surgery, we'd love to share them with other readers!
A Letter from Chris A.
I came to LAPSF early in 2005, and at that time I was 344 pounds. I had Type II Diabetes, Sleep Apnea, Thyroid problems, Severe Migraines, terrible joint pain, especially in my knees and was so limited in the way I could live. I was never comfortable, always very hot; and I had to make my own clothes, as there was nothing out there for me. One day, my 82 year old mother mentioned that she feared that I would die before her, and after so many years of complaining, she decided that I should find an answer. So, I began searching for one. By that time, I had moved to Grants Pass, Oregon, into a little town and began a quieter, slower lifestyle, hoping to do better.

I hit the Internet and searched for information on weight loss surgery. I was interested in a "program" where I would be taken care of and monitored carefully. Well, needless to say, EVERYONE was doing "it" and claiming to be great at it. I searched for many months to find just the right doctors to "be part of my life change and care". I chose LAPSF. I called and spoke to a few of the staff there, getting information and opinions; asking lots of questions about before-during-after care. After a few weeks, I made an appointment and scheduled surgery.

We spoke for quite a while about the surgery choices, their particular idiosyncrasies, diet after surgery, specific protocols and follow up visits. I was told that they would be available 24/7 and that was absolutely true. You were wonderful!

When visiting the Bay Area, I always made an effort to attend your meetings in Petaluma, and also had a follow up in Eureka. I did join a support group in Grants Pass at Three Rivers Hospital for people with my experience with a Roux-en-Y. I found it very interesting that none of them lived by the protocols you set out for me. I lost more weight than anyone there, was healthier than anyone there, and had the shortest recovery period of anyone there.

I can't say what size I was before because I sewed my own clothes, but I could not fit in a car seat belt, a plane seat belt, get down on the floor and then get back up without help. I spent a lot of time alone, embarrassed to be in public and have people ask me when my baby was due (I was never pregnant). I had no self esteem, and felt loved by almost no one.

Today, I am a size 12-14 Petite, I run, swim, clean house like the Tasmanian Devil, enjoy activities at my new church and lots of new, wonderful friends. I eat in order: and for me that means: protein, veggies, fruit, carbs. I drink water constantly (something I hated doing pre-surgery). I cut my sugar drastically, as so with my salt intake. I can report that all of my medical issues have disappeared with the exception of the Thyroid (but due to cancer surgery, must take it forever), and my migraines. But the rest, gone. My hair is healthier and my smile is brighter. I can cut my own toe nails, fit into the bathtub for long luxurious soaks, tie my own shoes, dance and laugh out loud.

Would I recommend this surgery to others? With you, absolutely! You are always there for me, have done a fabulous job and I must tell you, I have met dozens of people having had this surgery, and I am the only one that I know with NO SIDE EFFECTS. Because of you, your skill, your compassion and your hard working staff, I am a new girl (at 60 years old)! I feel 20 and people say I look 40 ......so I am blessed!

Thank you so much for giving me the chance to live a normal life, in fact, it's better than normal; my heart is happy!

~Chris A

Premier Protein Shake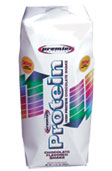 Looking for a new protein drink? Many of our patients have recommended Premier Proten Shake Chocolate. Its an 11 fluid ounce container with the following nutrients:

160 calories
3 grams fat
5 grams carbohydrate
30 grams protein

Its low in carbohydrates and high in protein, perfect for the initial liquid phase after surgery. Drink it between meals for added protein during the day.
The Benefits of a Food Diary

1. It can monitor your protein/fat/calorie/carbohydrate intake.
2. Provides a record you can share with your health care provider.
3. Helps you control the urge to binge.
4. Allows you to track your progress.
5. Encourages mindful eating.
6. Creates a means of evaluating the connection between what you eat and how you feel.
7. Assists you in acknowledging the reality of how much you eat.
8. Reinforces your commitment to achieving and maintaining a healthy weight.

Seminars & Support Groups
*Sacramento & Stockton's Support Group and Seminar are cancelled for the month of February*

Kauai Seminar & Support Group
Thursday, February 5th from 7-9pm (new time!)
4331 Kauai Beach Drive in Lihue
Everyone is welcome!
For more information, call 808.561.5511

Honolulu Seminar & Support Group
Saturday, February 7th from 10am - 12pm
Oahu Veteran's Center, 1298 Kukila Street.

San Francisco Seminar & Support Group
Monday, February 9th from 6pm - 8pm
2333 Buchanan St, Lobby Level, Enright Room
*Tara Griffith, Clinical Psychotherapist, will discuss Managing Personal Relationships after Surgery*

San Jose Seminar & Support Group
Wednesday, February 18th from 6-8pm
2425 Samaritan Drive in the teleconference trailers in the east parking lot.

Monterey Seminar & Support Group
Monday, February 23rd from 7pm - 9pm
Hyatt Regency Monterey, 1 Old Golf Course Road

Petaluma Seminar & Support Group
Saturday, February 14th from 9am - 12pm
Sheraton Sonoma County Petaluma, 745 Baywood Drive.
New Patient Seminar at 9am, Support Group at 10:30am.
Sincerely,
--The Team at Laparoscopic Associates of San Francisco and the Surgical Weight Loss Center of Hawaii