---
Dear Friends & Family of LapSF and the Surgical Weight Loss Center of Hawaii,
Hello from the Team at LapSF! We hope you are enjoying the nice weather, and finding the time on the weekends to go on adventures outside, travel to different cities, or even trips far overseas!
Since Father's Day comes on the 17th, we want to give a shout out to all the hardworking fathers our there. We hope you find time to enjoy the day with your family and friends. We recognize all the hard work and love that goes into being a great father.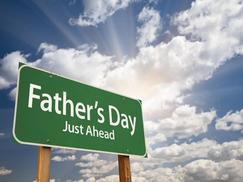 ---
Did You See Our Famous Pooch?
If any of you subscribe to Obesity Help Magazine, you would have seen two very familiar faces at LapSF on the Spring 2012 issue cover.
The article in the issue, "It's A Dog's Life" is written in the voice of Pashima, our pride and joy at the office and the furry companion to our staff and patients at the San Francisco office. Pashima discusses how our canine friendly office is unlike any other weight loss surgery practice in the nation.
The article highlights Dr. Cirangle's love for dogs, our support for the Cavalier Rescue USA, and Muttville Senior Rescue, and how dogs can even be a benefit to patients pre- an post-operatively.
If you have not done so already, check out ObesityHelp.com.
---
June's E-store Special
Buy 5 boxes of Healthwise Protein bars you will get 1 FREE (redemption code: PROBAR51)
or
Buy 12 boxes of Healthwise Protein Bars you will get 3 FREE (redemption code: PROBAR123)
Carry one of these tasty protein bars in your bag just in case you are away from home and can't make a meal, or keep in the car during a road trip.
Nutrition Facts: 15 grams protein, 150-160 calories, 12-15 grams carbohydrates
Flavors: Chocolate Marshmallow, Cinnamon Raisin, Chocolate Peanut Butter Dream, Crispy Peanut Butter, Lemon Crunch
Due to these protein bar's higher calorie amount, they should be consumed 6-12 months post-op as a meal replacement, or if patient is near goal weight.
**NOTE: In order to get promotion discount you must enter correct redemption code from above. To use redemption code please choose all flavors and boxes to your cart (adding 6 boxes for the 5 + 1 free or adding 15 boxes for the 12 + 3 free). Then add the redemption code for the discount to be applied.
---
Come Chat Live with Gabriella, our Bariatric Dietitian!
We want to invite you to come join Gabriella in doing a live Facebook chat for all pre-operative and post-operative bariatric patients. Just post a question during the time stated below on the LapSF dietitian Facebook page, and Gabriella will answer all the questions posted LIVE! If you do not have a question, you can just join in to drop a note hello.
When: June 18th
Time: 11:00-12:00pm
Where: LapSF Dietitian
This chat is not closed to LapSF patients, so if you have friends that are interested in surgery or are post-op with another surgeon, encourage them to join!
---
Nutrition "Bite" of the Month: Mindful Eating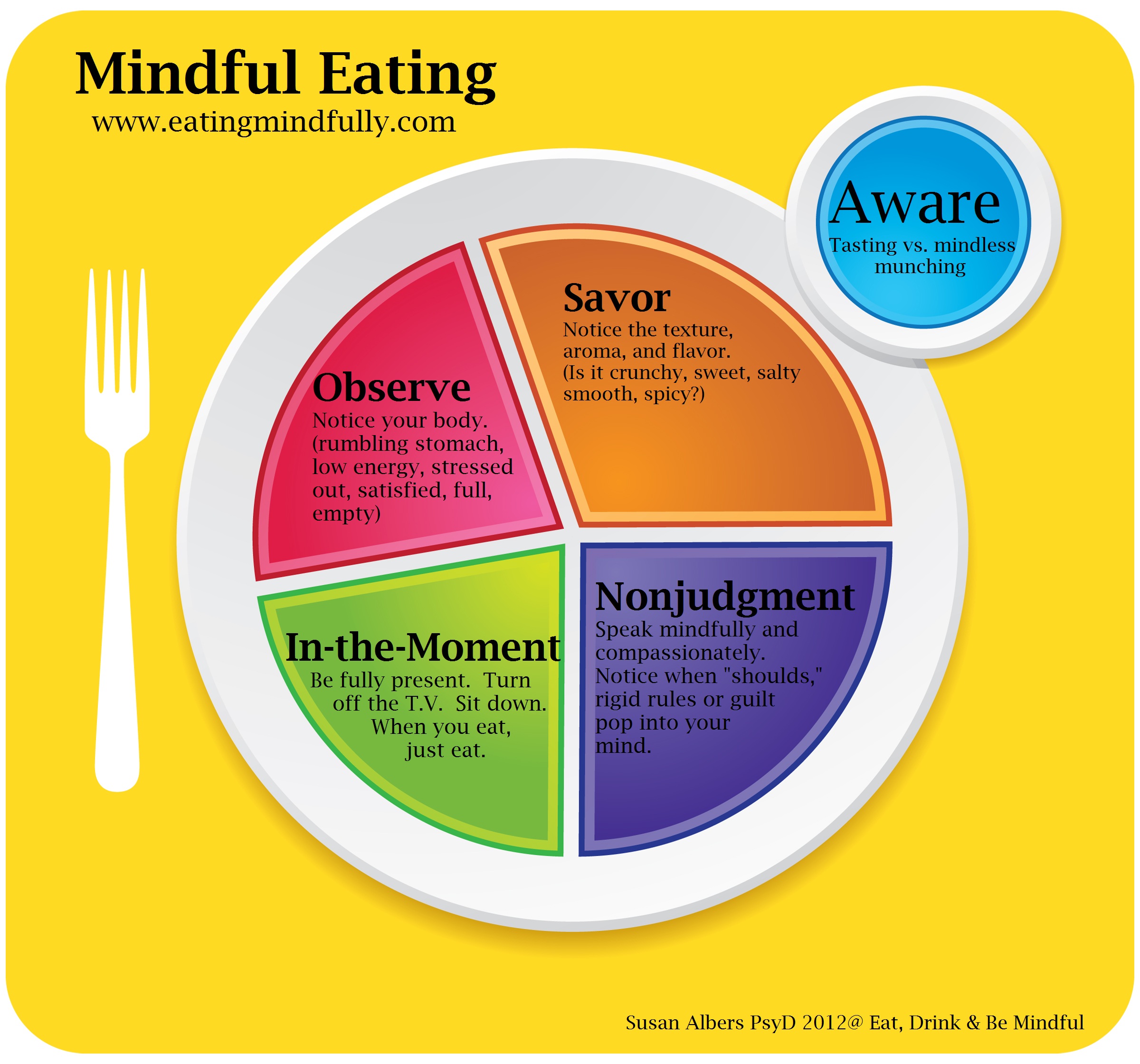 What is Mindful Eating?
It is somewhat hard to define Mindful Eating in a sentence, rather there are a set of principles behind Mindful Eating. It truly is a set of techniques and philosophies that encourage eating well with one's full attention. The specific techniques of Mindful Eating relate to focused concentration or the sensations generated by the physiological and psychological effects of eating.
How does it relate to the bariatric diet, and how it can help?
A big transition post-op patients have after surgery is switching from eating carelessly to now measuring out food and paying attention to hunger and fullness cues. This transition to sitting down and truly thinking about what you are eating, how much, and how it affects your body is essentially Mindful Eating concepts.
What kind of patient will truly help from Mindful (Intuitive Eating) practices? What is a great source for more information?
Those who struggled with binge-eating disorder or any other psychological disorder around food will benefit a lot from mindful eating. A great resource to refer to is, "Intuitive Eating" by Evelyn Tribole, MS, RD. This book helps a lot on touching the psychological issues associated with disordered eating-which some may still struggle with pre- and post-op.
If you ever want to go over a Mindful Eating exercise, our dietitian, Gabriella would love to hear from you. She will give you step by step instruction on how to begin using Mindful Eating practices in your daily life.
---
LapSF New Patient Seminar and Support Groups
Concord Seminar and Support Group
June 13th, 7:00-9:00pm
John Muir, 2540 East Street, Lesher Room
Concord, CA
*New patient seminar starts at 7:00pm
**Support group starts at 8:00pm
San Francisco Seminar and Support Group
June 18th, 6:30-8:30pm
CPMC SF Stanford Building Board Room
San Francisco, CA
*New patient seminar starts at 6:30pm
**Support group starts at 7:30pm
Sonoma County Seminar and Support Group
June 22nd, 6:00-8:00pm
Filgas Medical Group 899 Lakewood Drive, Suite 23
Windsor, CA 95492
*New patient seminar starts at 6:00pm
**Support group starts at 7:00pm
Eureka Seminar and Support Group
June 23rd, 9:00-11:00am
Clarion Hotel, 2223 4th Street
Eureka, CA
*New patient seminar starts at 9:00am
**Support group starts at 10:00am
San Jose Seminar and Support Group
June 27th, 6:30-8:30pm
Good Samaritan Hospital, 2425 Samaritan Drive
San Jose, CA
*Located in the teleconference trailer in the east parking lot
**New patient seminar starts at 6:30pm
***Support group starts at 7:30pm
---
Sincerely, the Team at Laparoscopic Associates of San Francisco and the Surgical Weight Loss Center of Hawaii
Laparoscopic Associates of San Francisco
1700 California Street, Suite 280
(415) 820-5939
lapsf.com
and
The Surgical Weight Loss Center of Hawaii
111 Hekili Street, Suite 285
hawaiiweightloss.com
Change Your Life Today!
866-957-3627